Sustainability in Asian context
Sustainable development in Asia has always been considered a challenge for its relative lack of regulatory regimes compared to Europe and North America. The region, however, remains most vulnerable under the climate crisis, with almost all cities taking the hardest hit being in the continent. Co-organised by the South China Morning Post and Cyberport Hong Kong from 16 to 17 August, the Asia Sustainability Conference brought together business leaders, sustainability advocates, academics and policymakers from Hong Kong and across Asia to deliberate key issues like growth opportunities and urgent priorities in sustainability technology, as well as investing for good.
With CUHK as its knowledge partner, the sustainability conference featured Professor Ng Mee-kam, vice-chairman of Department of Geography and Resource Management and director of urban studies programme, and Professor Carlos Lo, chairman of Department of Government and Public Administration and director of Centre for Business Sustainability as moderators of panel discussions, and Natalie Chung, an alumna of geography and resource management as speaker. With green technology and investment as focuses of the three sessions, the panelists shared the consensus that diversity, social and economic inclusion have an indispensable role in building a climate-neutral, happy and prosperous future.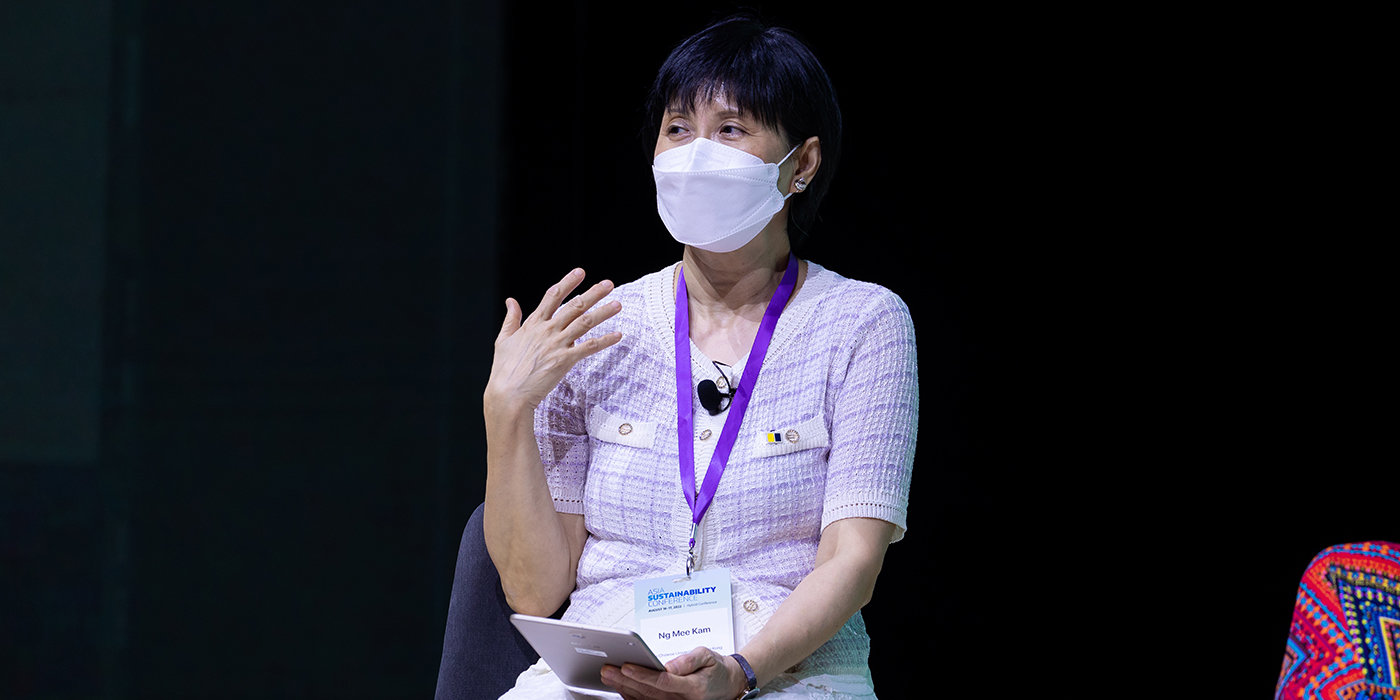 "Sunlight does not just satisfy energy needs; exposure to it lets us have stronger bones and sleep better," Ng said. "Sustainability is multifaceted as it concerns our well-being. We don't just focus on one thing, as it brings a lot of co-benefits and informs our way of doing things." In the discussion on Asia's smart cities, the three panelists from real estate and hotel sectors furnished a lexicon of urban resilience and elaborated on the importance of involving the community, particularly the grassroots if we mean the society to be more resilient.
Chung's fireside chat gave a reinvigorating start to the second day's programme on investing for good. "If women are not equipped with the knowledge to deal with these disasters, such as flooding, droughts, and extreme weather events, they are under the highest risks, because they are the caretaker of the family, and they do not have the knowledge to protect themselves. If we are able to invest in more girls getting an education since a young age, we can prevent [this] and help build a climate-resilient future in Asia," said she in explaining the linkage between investing in women's and girls' education and decarbonisation.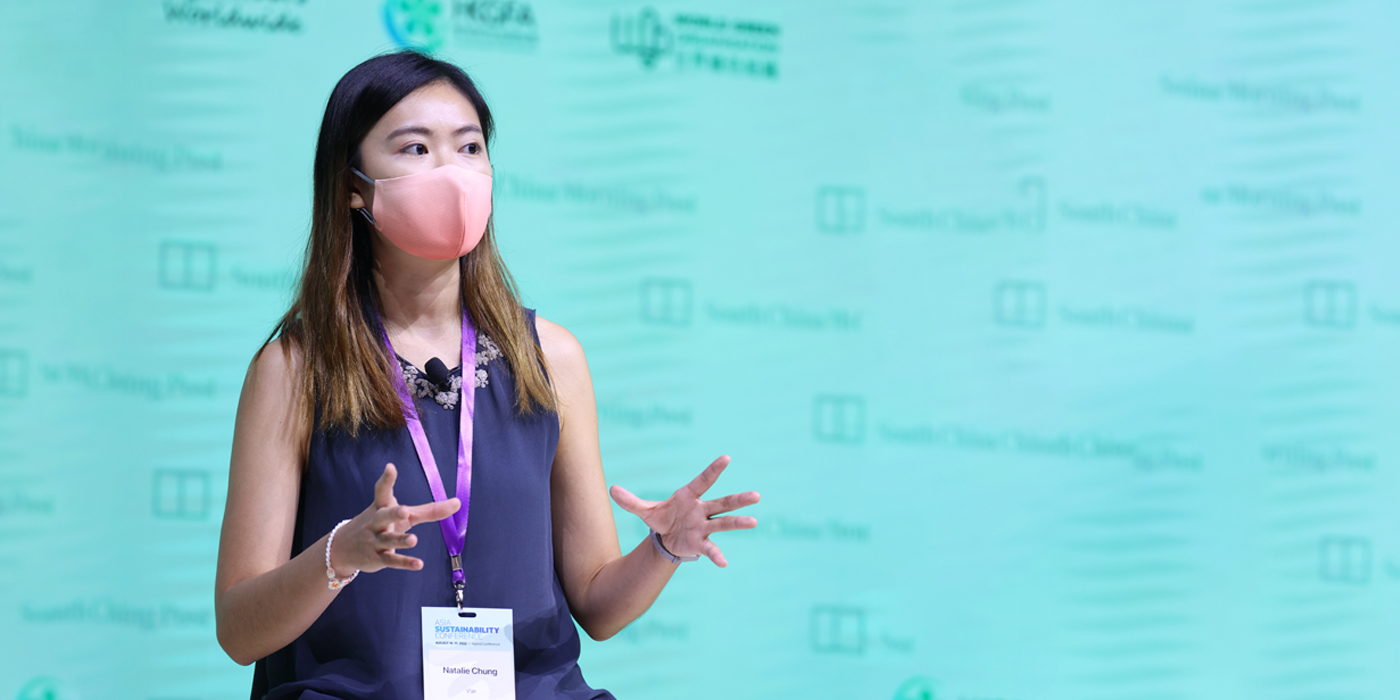 "There is a quote that says: 'everyone has a voice and woman has a voice. Nobody needs to be given a voice, we just have to be listened to'… we can all contribute more just by taking an extra step, thinking of the sensitivity and nuances when we are planning our next greentech or climate project."
Speaking on ways to support women's leadership in the climate space and her coming Antarctic trip, Chung nonetheless concluded on a sober note: "Despite the leadership roles taken by women, there are still many women suffering disproportionately, more than men in developing regions… our attention should be focused on helping those women living in the least safe space, and we can find a better future for them by what we're doing in the more developed part of the world."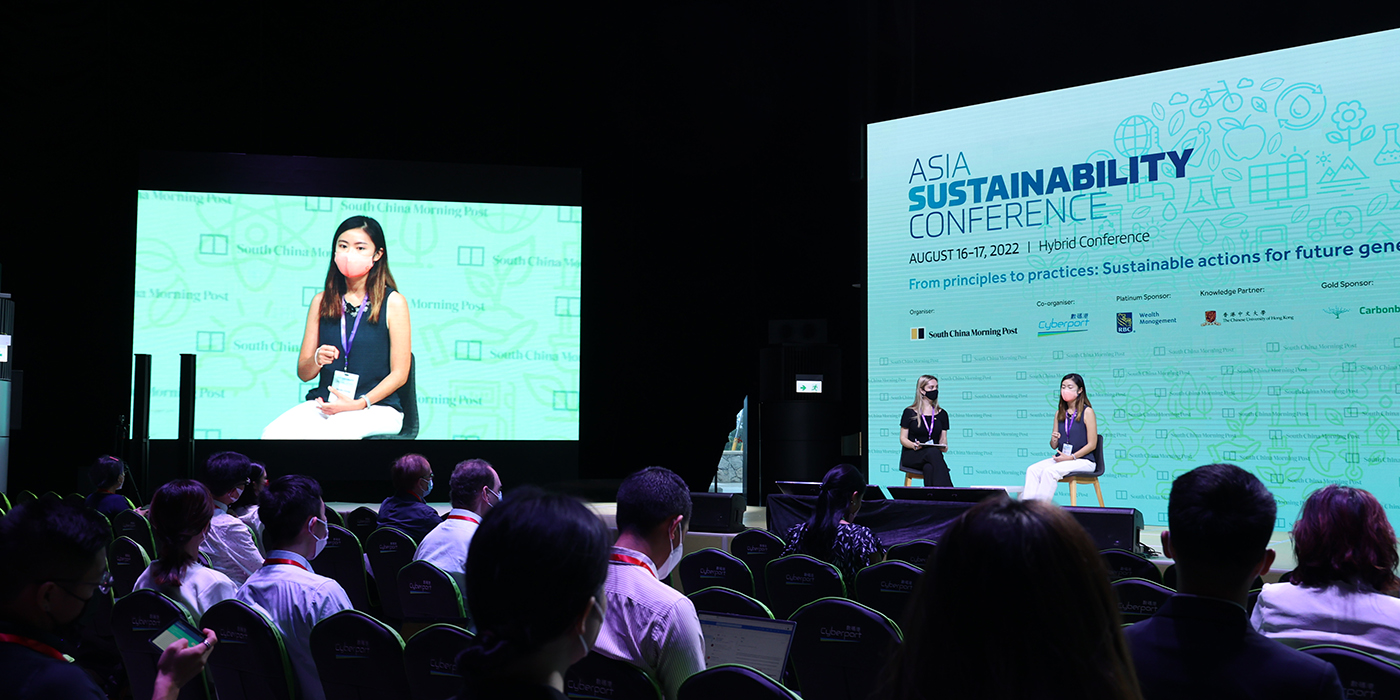 "Environmental, social and governance (ESG) goals are increasingly institutionalised, the general standard being set up by Western institutions, which are more advanced in some terms. Asia is always considered a late comer in ESG, and in particular, there is always a local, Asia-Pacific element in ESG management and performance," said Lo, who pushed for corporate social responsibility for years.
"It's not easy [to align with the international practice], but at the same time, I also hope businesses can bring out their local and industry-specific features in coping with ESG," he added.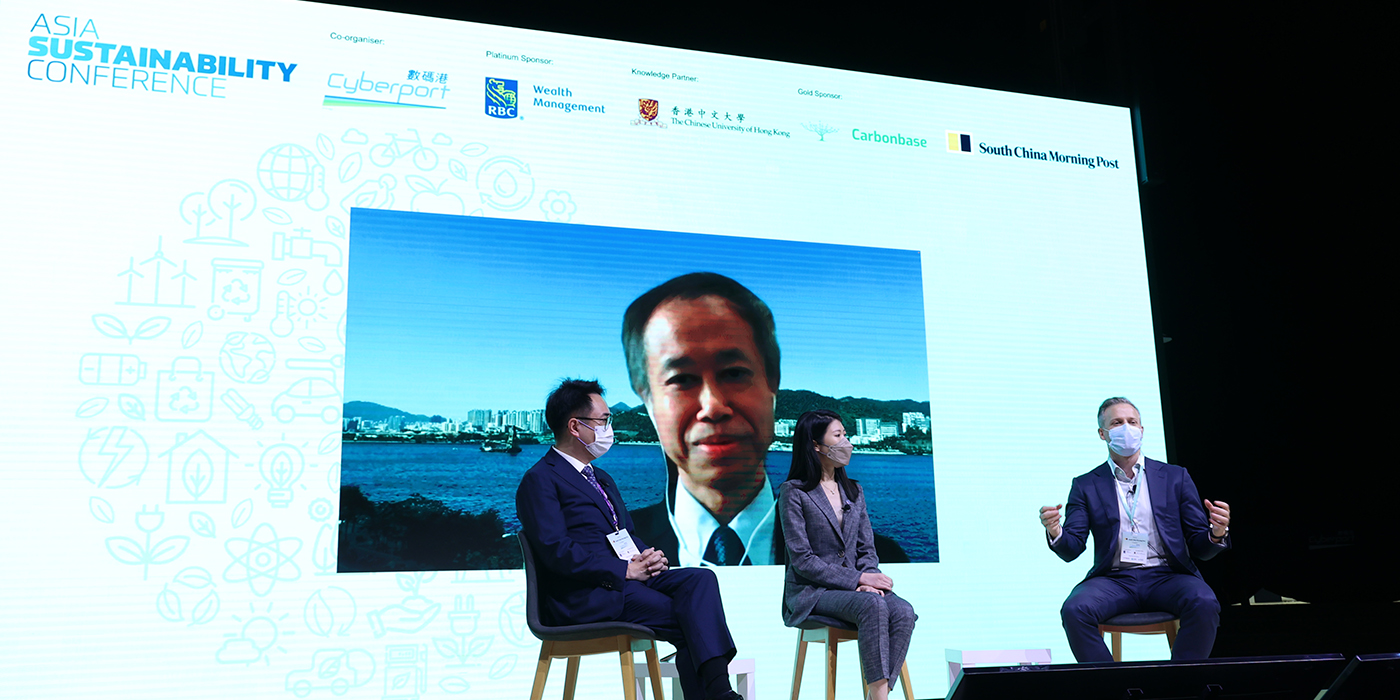 Regarding the question of where the accountability for sustainability rests—on chief executive officer or chief financial officer, the panel concluded that sustainability management went beyond the two executive positions, and it was important for all everyone in the company and stakeholders to take ownership of the green imperatives.
Photos courtesy of South China Morning Post