Small flying reptiles that do great wonder
Pterosaurs—winged reptiles in the Jurassic dating back to more than 160 million years ago—are known to have lived in and around water, but their take-off from the water surface was little understood. While it was proposed that large pterosaurs like Brazilian Anhanguera launch themselves with folded wings and webbed feet, whether their smaller counterparts managed to do so remains uncertain. To dive for food and conduct water activities, they must lift themselves off, but the high surface tension of water would act like a glue that obstructs pterosaurs, particularly smaller ones, from flying.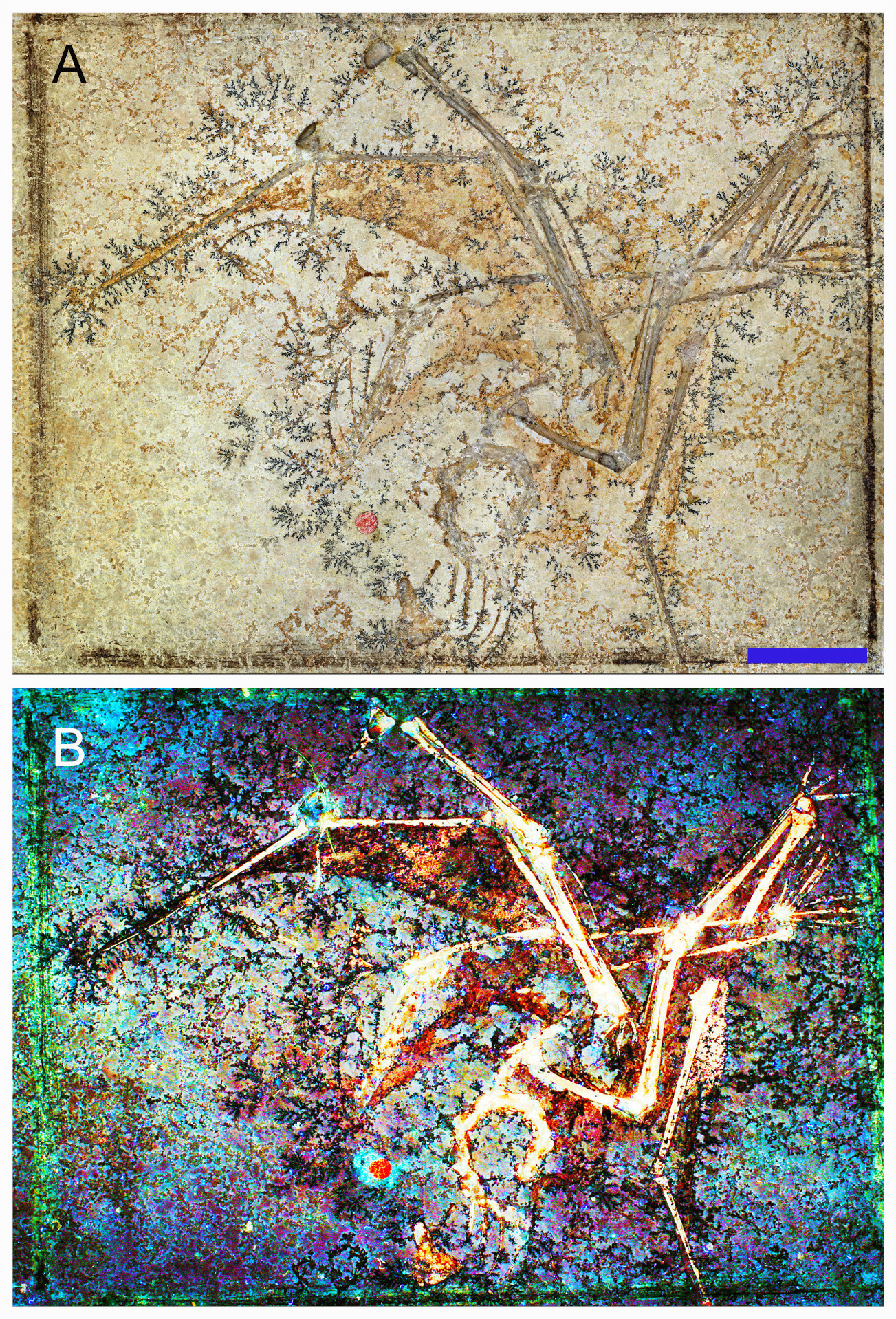 A team led by Dr. Michael Pittman used laser-fluorescence imaging technique to reveal details of preserved soft tissue from the wing membranes and webbed feet of an aurorazhdarchid, a late Jurassic small pterosaur with a wing span of just about 40cm. Aerodynamic modelling was performed to show that the prehistoric flying reptile was launching itself from water with folded wings and webbed feet, similar to how ducks fly today.
The rare, well-preserved small pterosaur fossil was housed at the Museum für Naturkunde in Berlin and the imaging was done there. The full paper can be read here.