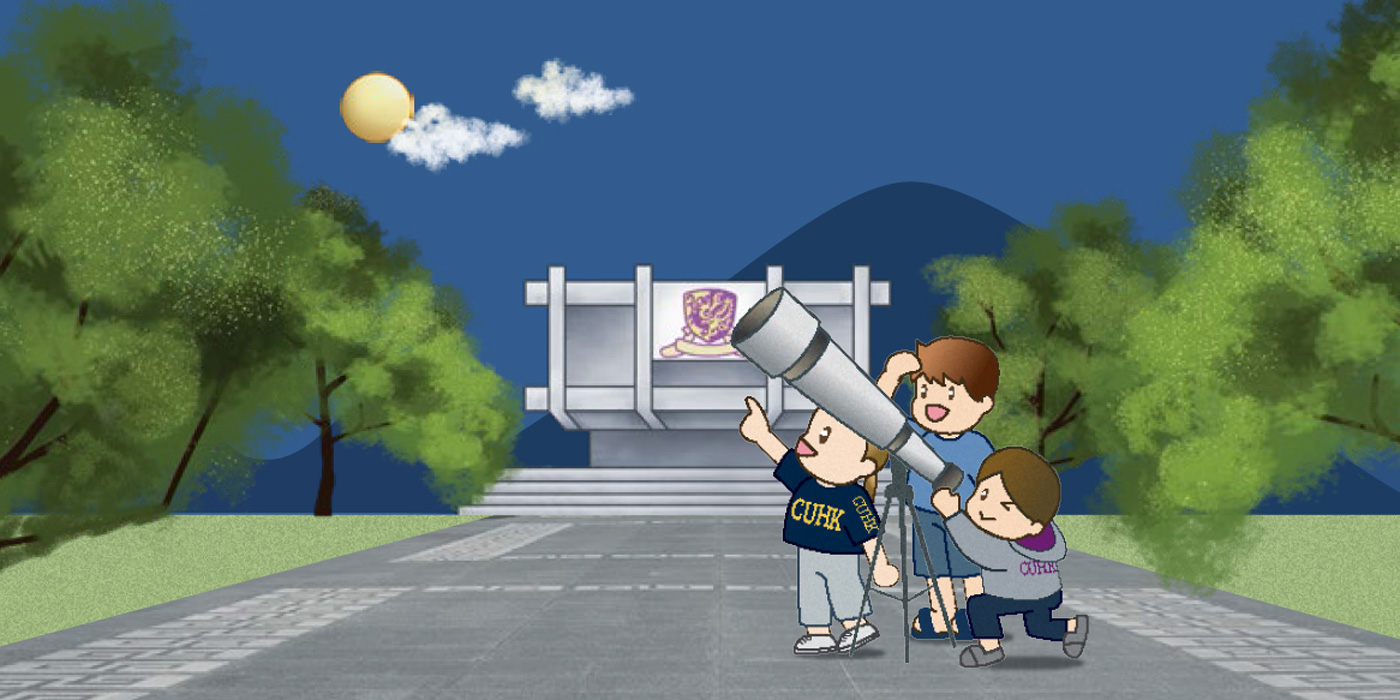 Send happiness to everyone in town
As well as spending the festive season with family in the moon festival, let's extend our love to the elderly living alone. When you order a box of CUHK Mooncake, one bespoke mooncake of ours will be delivered to the solitary elderly, sending love to everyone in town.
This year, the University has invited student Ruby Lee to design the packaging box. The idea came from a moongazing activity she once joined for the mid-autumn festival. Back then, when she and her fellow schoolmates were observing the moon, a cat suddenly came out to grab the limelight and added delight to the occasion. The packaging design replicates this lovely scene; with this, she hopes to convey the message of caring for each other.
Each box of CUHK Mooncake includes four low-sugar white lotus seed paste mooncakes with double egg yolks. The University has joined hands with Caritas La Vie, a local social enterprise which provides job opportunities for the mentally disabled through its baking workshop, to produce CUHK Mooncake. For each box sold, CUHK together with its non-governmental organisation partners will deliver a free mooncake to seniors living alone in Shatin and Tai Po. Proceeds from the mooncake sales will go to the University's I·CARE programme.
Each box is sold at $300 and contains 10.8 grams of sugar only, delivery service available. Stocks are limited; place your order now!
Enquiry: 3943 3945 / souvenirs@cuhk.edu.hk
Ordering website and details: https://www.cpr.cuhk.edu.hk/mooncake/ordering
Deadline: 5 August 2022