Reinaldo Maria Cordeiro (Uncle Ray)
Doctor of Social Science, honoris causa
Reinaldo Maria Cordeiro, fondly known by Hongkongers as Uncle Ray, is a radio legend who introduced western popular music to generations of young people and nurtured some of the most successful music artists in Hong Kong over the past few decades. He was on air for 72 years until his retirement last year.
Speaking of CUHK's conferment of the degree of Doctor of Social Science, honoris causa, Uncle Ray, 97, tells CUHK in Focus: "I am humbled. Indeed, it is truly a privilege and honour to be recognised this way by a world-class institution.
"To me, music means everything. It stirs my soul, and adds texture and tapestry to my life. Thanks to music, I have achieved my mum's expectation of making something of myself, and laid a path to success, happiness and companionship."
Uncle Ray was born to Portuguese parents in Hong Kong in December 1924. His father worked as an accounts staffer at the Hongkong and Shanghai Banking Corporation, while his mother stayed at home to take care of him and his five siblings. In 1943, during the Japanese occupation of Hong Kong in the second world war, he was forced to drop out of St. Joseph's College and escaped to Macau to join his mother to work as an assistant cook at a refugee camp. There, he fell in love with the drums after watching a live performance of a big band named Pinky Pineda at a New Year ball, and decided instantly he wanted to be a drummer.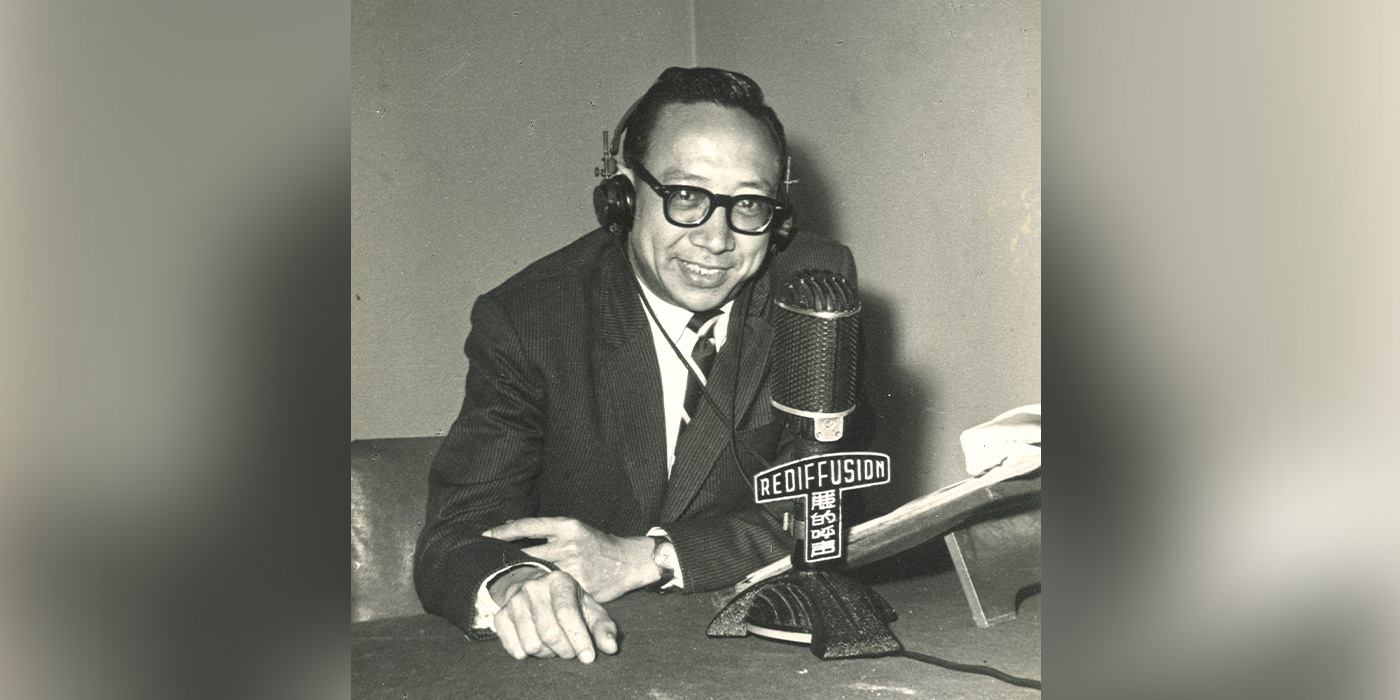 Returning to Hong Kong two years later, Uncle Ray, had a brief career as a band musician, playing at popular social venues such as the Hong Kong Club and Club de Recreio, while working as a bank accounts staffer in the day time.
The turning point came in 1949 when he joined wired radio station Rediffusion and soon emerged as one of the most influential disc jockeys. At Radio Hong Kong (later renamed as Radio Television Hong Kong), which he joined in 1960, he conducted interviews with a long list of famous international musicians from The Beatles to Elton John, while striving to localise western pop culture, noting that most record companies at that time got their singers to cover imported songs rather than discover more talent and make their own music.
Lucky Dip, a live show which he created, remains "one of his proudest achievements" of his career, Uncle Ray recalls in his autobiography, All the Way with Ray. The programme gave budding or unknown acts a chance to perform with the resident band. Some of the participants and band members would go on to become successful artistes or top managers of the record companies in town, such as Roman Tam, Teddy Robin, Joe Junior, Norman Cheng, to name a few.
Uncle Ray was honoured by the late Queen Elizabeth with an MBE in 1987, and was awarded the Bronze and Silver Bauhinia Stars in 2008 and 2022 by the Hong Kong government respectively for his "lifelong contribution to the promotion of popular music". He has also made it to the Guinness Book of World Records' millennium edition as "the world's most durable radio DJ". His flagship late-night show, All the Way with Ray, RTHK's longest-running radio programme, inspired and soothed the nerves of audiences since 1970 until last year.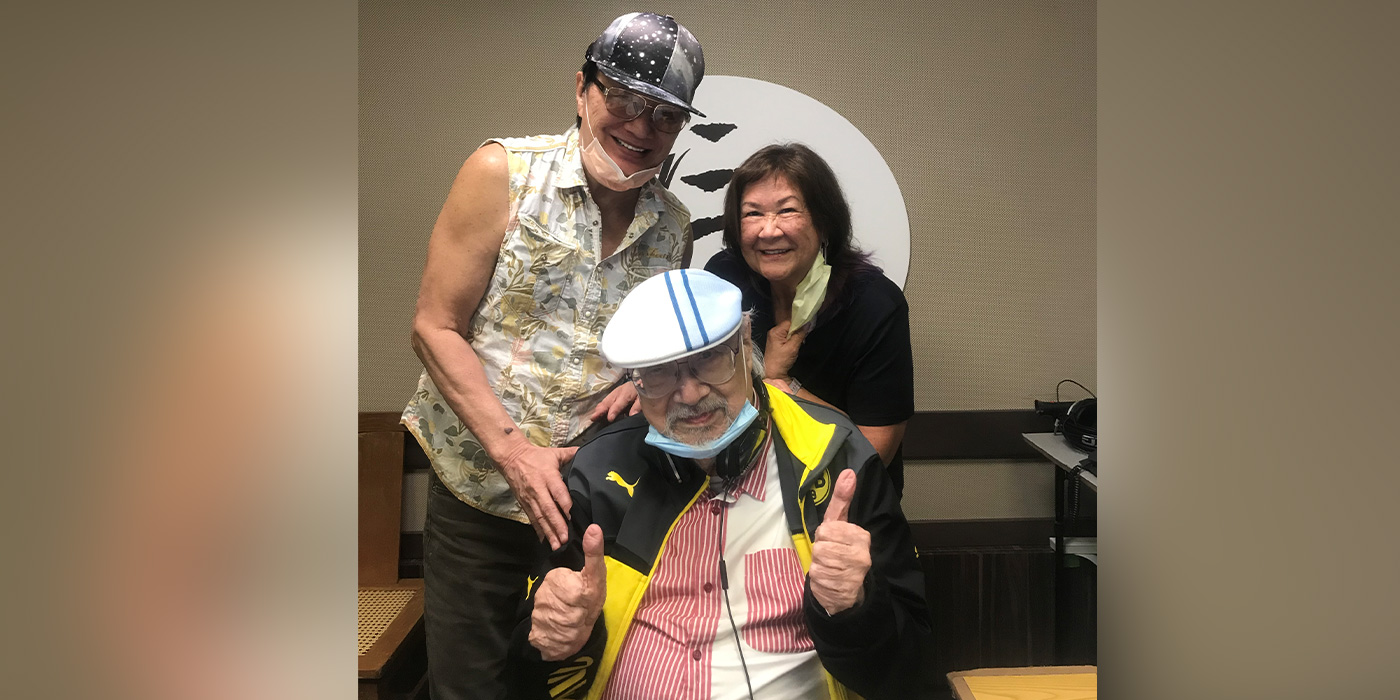 Apart from his passion for music, it was his very strong bond with listeners that had kept him working as a DJ, Uncle Ray says. "Many of them were there right from my early days. We shared a promise that I would always be there on RTHK Radio 3, welcoming them beside their radio… However, the presence of COVID-19 has made things tougher… Everything in life has a beginning and an end. I told myself: it's time to stop."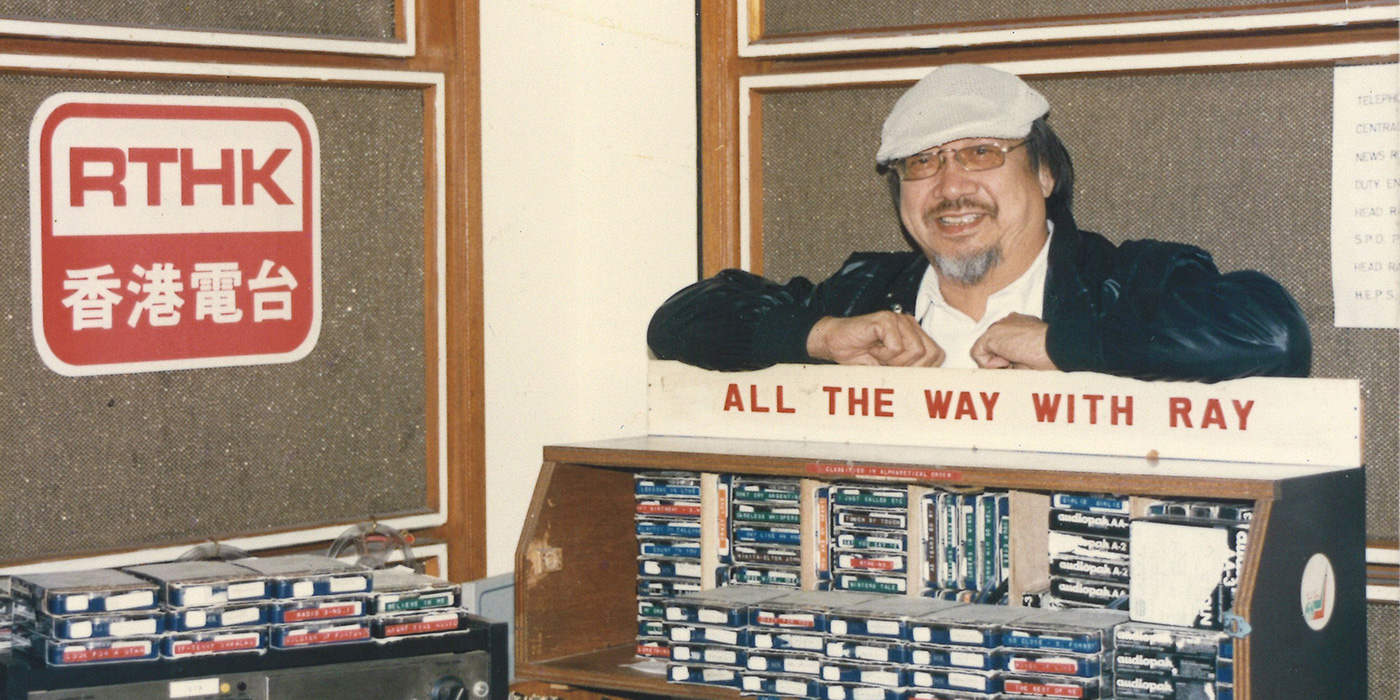 While technological advancement has revolutionised how music is delivered to the masses these days, Uncle Ray thinks music has been and will continue to be a shared experience and "a force for good" in Hong Kong.
"Music brings young people together, encourages social interactions, forging close bonds and helping them navigate the pitfalls of a vulnerable time in their lives," he notes.
Having lived through the ups and downs of Hong Kong all his life, he remains hopeful the city can "bounce back": "Hong Kong people are resilient. Despite the second world war, two periods of extreme civil unrest, SARS and the COVID-19 pandemic, we not only endured but thrived. Resilience is the key."
As a token of gratitude for the enduring support and encouragement of many, Mr Cordeiro has offered to share his autobiography, All the Way with Ray, as a free e-book with friends at CUHK. Please click the book cover below to download.
By Joyce Ng