Reshaping humanity's health landscape
Doctor of Science, honoris causa
The first piece of advice renowned epidemiologist and public health expert Professor Sir Michael Marmot dispenses in our interview is: "don't listen to my advice".
This comes as a surprise, given that he has just addressed thousands of fresh-faced graduates on the importance of research and perseverance, while accepting an honorary doctorate in science conferred at CUHK's 91st Congregation on 24 November. But Professor Marmot has his reasons.
"I'm very happy advising governments on what they should do," he explains to CUHK in Focus. "But I'm very nervous about advising young people on what they should do. They might listen to my advice, and if that goes wrong that would be a terrible responsibility!"
Professor Marmot is undeterred, however, when it comes to taking on one of humanity's greatest challenges: social injustice in the distribution of health.  In the 1970s, he was a major researcher in Britain's landmark Whitehall Study and led its successor project "Whitehall II", investigating employment hierarchies, working conditions and employee health in the British civil service. Establishing a link between job status, lifestyle and health risk factors, the study concluded that those on the lowest rungs of the civil service were more likely to have shorter lives than those higher up.
That research eventually contributed to a paradigm shift in thinking about public health and policy. Health and life expectancy are now seen as going hand in hand with social status, and as Professor Marmot continued his work, he felt compelled to look for ways to combat what he calls "the unfair distribution of health in the population", or health inequity arising from social injustice that he says is "killing people on a grand scale" — not just England, where he was born, but also around the world.
Health inequity, as defined by Professor Marmot in his 2015 book The Health Gap, stems from a simple question he formulated in the 60s while working as a trainee doctor in the psychiatric ward of Sydney's Royal Prince Alfred Hospital: "Why treat people and send them back to the conditions that made them sick?"
He elaborates on this in our interview: "Most of the disease we treat is failed prevention — if you think about the conditions, we should be able to prevent most of them". It was a simple enough idea when Professor Marmot first espoused it, but it was slow to gain traction. Disinterest during the Thatcher government on the issue of inequalities in health meant that, for almost two decades, he could pursue his ideas only as "pure research".  Not until the late 1990s, when the Labour party came into power, was he able to turn his life's work into "applied research". These days he advises not just governments on health inequality issues, but also the World Health Organisation (WHO), which in 2008 commissioned him to spearhead a report into the social determinants of health entitled "Closing the Gap in a Generation".
A city that bucks the trend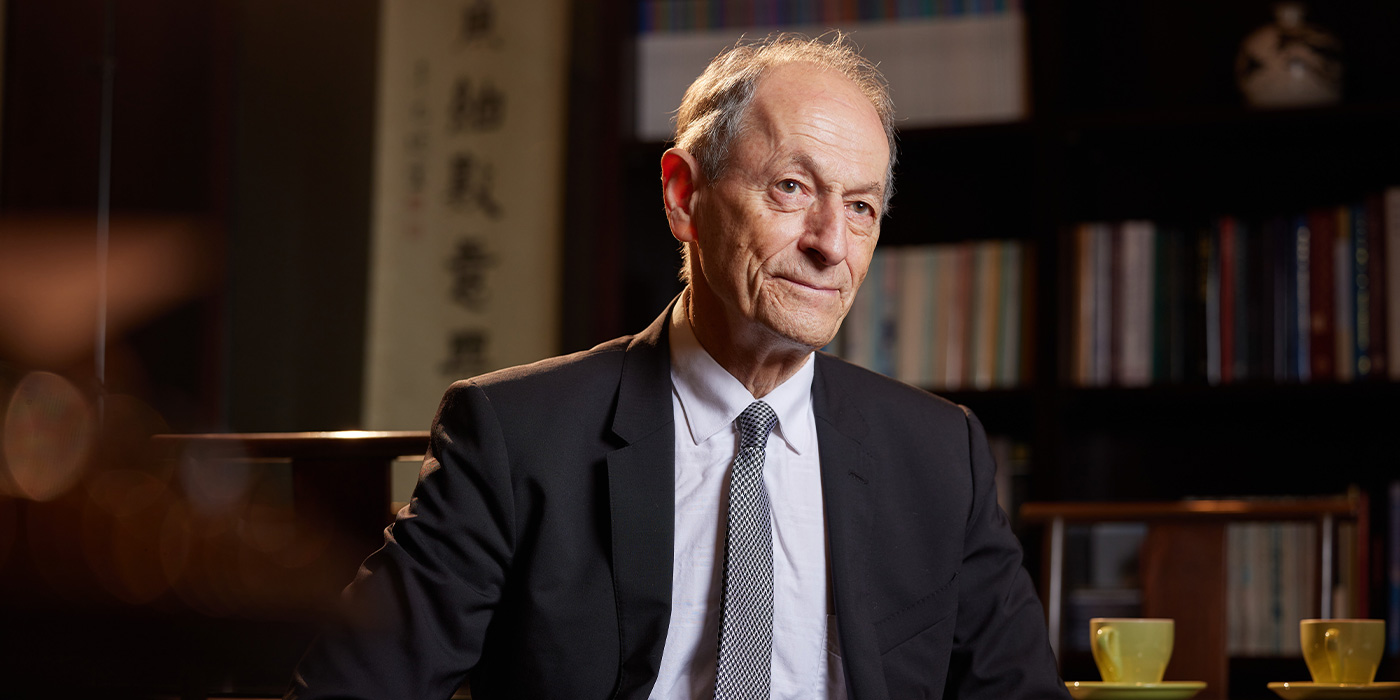 It was the professor's extensive travels to research public health that brought Hong Kong to his attention. Crowded living conditions, long working hours, and a high-stress education system should all bode ill for the health of residents here, yet the city appears to buck the trend. "What is interesting about Hong Kong is that, looking at the figures, it has the longest life expectancy in the world despite huge income inequalities, social inequalities," says Professor Marmot. For him, it begs the question: "What are you doing right?"
In search of answers, Professor Marmot — also director of the Institute of Health Equity at University College London — began focusing on the fine line he observes in Hong Kong between absolute deprivation, which refers to the complete absence of resources in a society; and relative deprivation, a more subtle and comparative type that affects individuals' ability to participate in a normal social life. His belief that the city's unusual health landscape warranted further investigation led the professor to visit Hong Kong in 2019 for initial research collaboration with CUHK academics. A key outcome was the establishment, of CUHK's own Institute of Health Equity the following year, which aims to examine and improve the issue of health equity in Hong Kong, working with the government to develop socioeconomic programmes to correct injustices in health.
"I came here at Professor Rocky Tuan's invitation, and we talked… to have the vice-chancellor of a university say: 'I'm persuaded by what you say' is important for us." Later that year, Professor Marmot was appointed Visiting Professor under the VC Distinguished Visiting Professor Scheme.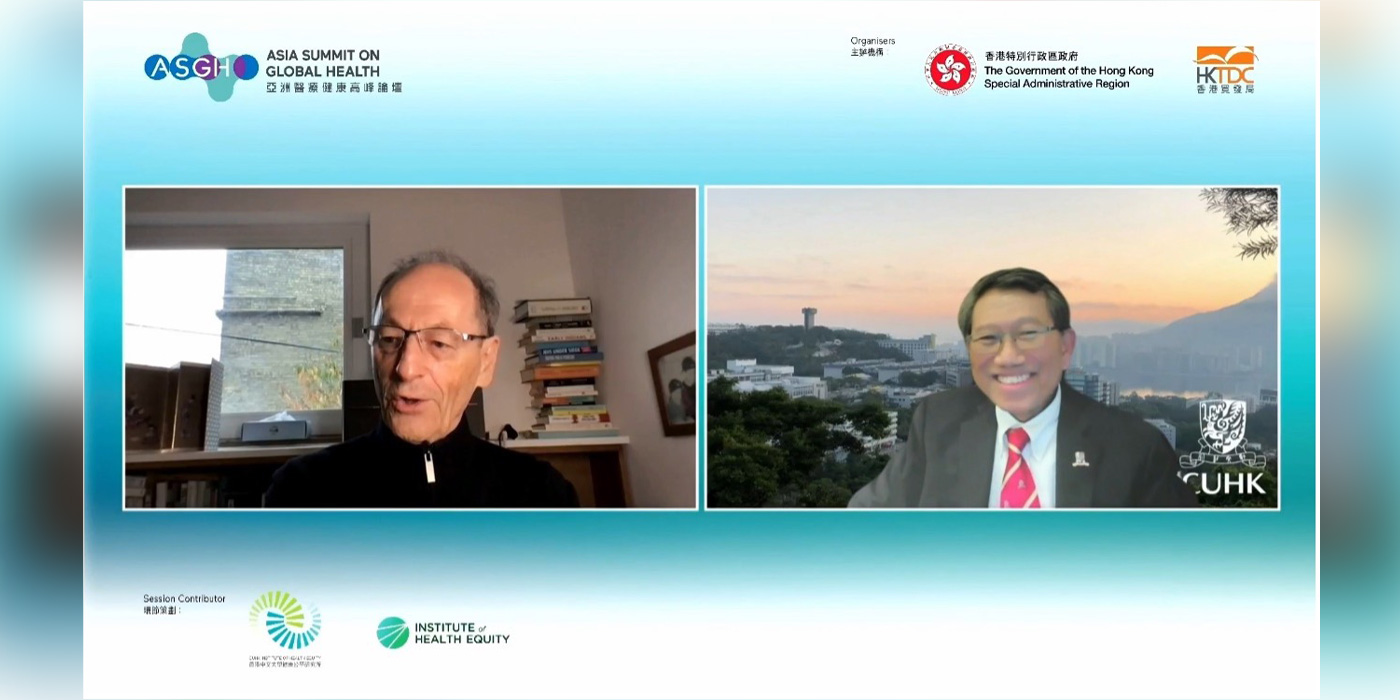 Of particular concern these days is the extent to which the COVID-19 pandemic and related public health measures have exacerbated a decline in mental health amongst adolescents in Hong Kong. "School is about learning things, but it's also about friends and relationships and social activity, and if you cut off all of that, that's damaging to mental health.," says Professor Marmot, adding that there are no easy solutions, not even with medication. "I've been saying for a long time now that anyone concerned with the social determinants of health, as I am, has to be concerned with mental illness and mental health", and vice versa. For Professor Marmot, the two are intricately connected, and understanding Hong Kong's challenges in health inequity first requires an understanding of the high stress and mental health problems citizens can go through.
Going on against all odds
Over the decades, Professor Marmot has surmounted many challenges to achieve what he has achieved. As he recounted during the Congregation, colleagues have asked him "how do you keep going?". Quoting from the Rabbinic Jewish text The Ethics of the Fathers, he told graduates that a sense of duty weighed upon him: "It's not your responsibility to finish the task, but you are not free to desist from it either", he said. Elaborating for CUHK in Focus, he adds: "I don't know what finishing the task would look like, but I do feel the responsibility to continue with it." A sense of progress buoys him in his never-ending journey for health equity: "If I felt we were getting nowhere, I'd stop tomorrow."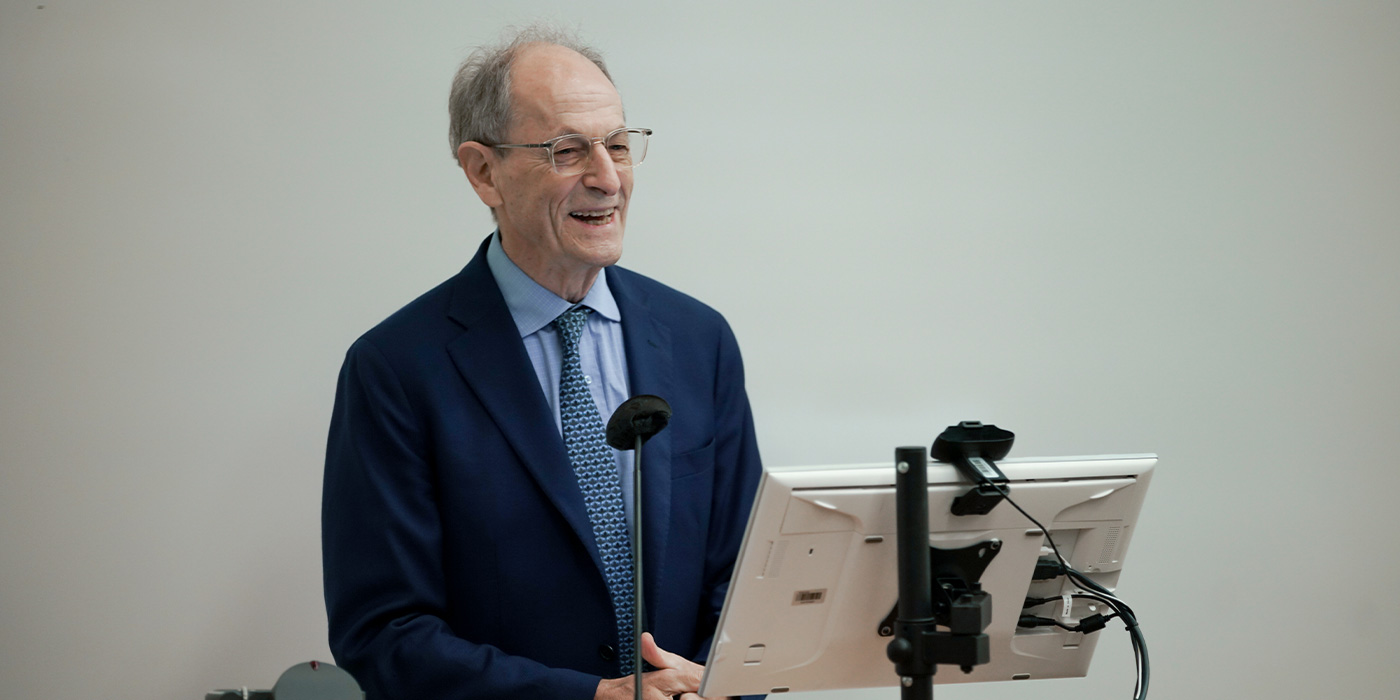 Does Professor Marmot have a few more words of wisdom (if not advice) for CUHK students? Having worked in academia for most of his life, he is eager to emphasise the intellectual training it provides; but he also notes the flipside of what a university can be. It is a place where one learns "approaches to life", and especially the ability to gain qualities like empathy, compassion and kindness, qualities which will enable the bearer to "be a contributor to creating a better society".
And therein lies the secret to his perseverance: a sense of duty, combined with a deep empathy for people. As the citation for his Honorary Doctorate notes, Professor Marmot has been instrumental in giving people "control of their own lives, regardless of their social status". It is what continues to drive him forward. Within the week, he will be off to Cambodia, to advise yet another WHO committee on health; more travels around the world await him, with more governments to advise, hoping to spread health equity to even more people in the world. "It's not really in my nature to sit back and take it easy; I'm still putting one foot in front of the other," he says with a smile on his face. "You know, it's like a purpose."
By Chamois Chui
Photos by Keith Hiro