Welcome back
Welcome to the second edition of CUHK in Focus. I trust you enjoyed our inaugural edition and found it a great way to connect and learn more about what is happening across the CUHK community.
Since our establishment, CUHK has proudly been a place where people can use English and Chinese interchangeably and we have a strong commitment to biliteracy and trilingualism. CUHK in Focus is no different, and you are welcome to click through the Chinese and English versions of the newsletter by selecting your preferred language using the button at the top of the newsletter, or in the navigation menu of the website.
Meeting the world
I was pleased to attend the annual general meeting of the Worldwide Universities Network (WUN) hosted by the University of Lausanne between 22 and 24 May 2022. CUHK is a longstanding member of WUN, which is a leading global higher education and research consortium of 25 universities in six continents. Beyond hearing updates on governance, research, partnerships and academic matters, the meeting included a presidential forum focused on addressing inequalities in higher education and research. Alas, travel restrictions meant that I was unable to join many of our partners who were there in person, but participation in these events (even virtually!) is critical to our work as a globally engaged institution.
As this edition of CUHK in Focus hits your inbox, I will also be speaking at a session at the Times Higher Education Asia Universities Summit hosted by Fujita Health University in Japan. I will be joining colleagues from Elsevier, a major global publisher of academic research, Universiti Kebangsaan Malaysia, Chulalongkorn University, and Singapore Management University to discuss the important issues of gender equality in higher education, talent recruitment, and how universities can adapt their environments to ensure they welcome a diversity of staff and students from different linguistic and cultural backgrounds. All these issues are very relevant to us at CUHK as we focus on our diversity and inclusion agenda, and aim to attract the world's best and brightest to Hong Kong under our strategic recruitment programme.
I very much hope that the gradual easing of Hong Kong's travel restrictions will allow CUHK to host more of these events in-person, and on our campus, in the near future. With our 60th anniversary just around the corner in 2023, welcoming the world to Hong Kong would be a wonderful anniversary present for all of us!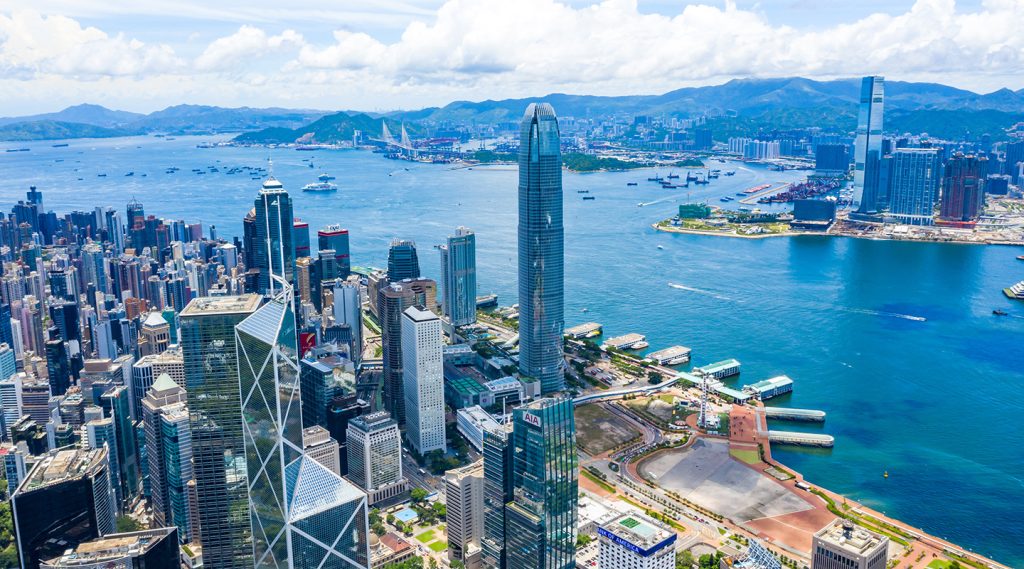 Research infrastructure and getting the fundamentals right
Experience shows that the rate of return on investment in basic science can be three times higher than that of applied research and development. Universities are at the forefront of major areas such as quantum computing, remote sensing, and biotechnology. Investment in basic research needs to be brought sharply into focus, and stakeholders across Hong Kong need to remember the role played by our universities in building this important ecosystem. My case for stronger investment in research and development was made in this editorial which recently appeared in The Singtao Daily, and you can read an English version of it here.
I am optimistic that the research agenda will feature prominently in the next government's agenda, to secure Hong Kong's status as an international centre of excellence and hub of innovation and technology, as featured in the Chief Executive-Elect's recent Policy Manifesto.
Kickoff of Co-op@CUHK – a new model for setting students up for career success
As more face-to-face events resume, it was particularly thrilling to have attended last week the kickoff ceremony of the Co-op@CUHK. The Co-op Programme is set to emerge as a centrepiece of our educational offering and is redefining the way we prepare students for the workplace and the way we engage industry. I am really excited about what this programme means for our university and Hong Kong as a whole, and you can read more about what I think this means here.
The first of its kind among local universities, Co-op@CUHK bridges the gap between textbook knowledge and real-life practices by arranging eight-month full-time and paid workplace training for penultimate and final-year students in reputed global companies with local operations, start-ups, non-profits and statutory bodies.
Over 60 industry partners have signed up already, and the Co-op team are now setting their sights on expanding the scheme across the Guangdong-Hong Kong-Macao Greater Bay Area and internationally.
I was absolutely delighted to attend the ceremony with Council Members, corporate partners, colleagues, students and distinguished guests and to officiate at the inauguration of the Programme. The first cohort of Co-op@CUHK students impressed me with their great potential and vitality through their talent showcases and moving speeches. It is evident that the hard work of our colleagues at The Office of Co-operative Education Programme (OCEP), who are dedicated to connecting with our corporate partners and organising a series of pre-placement capacity-building activities, has paid off. Our students are now ready for a new adventure and apply what they have learnt from the Programme so far to the workplace. My heartfelt gratitude also goes to all eight Faculties and our corporate partners, whose ardent support for Co-op@CUHK has made such a meaningful learning initiative possible.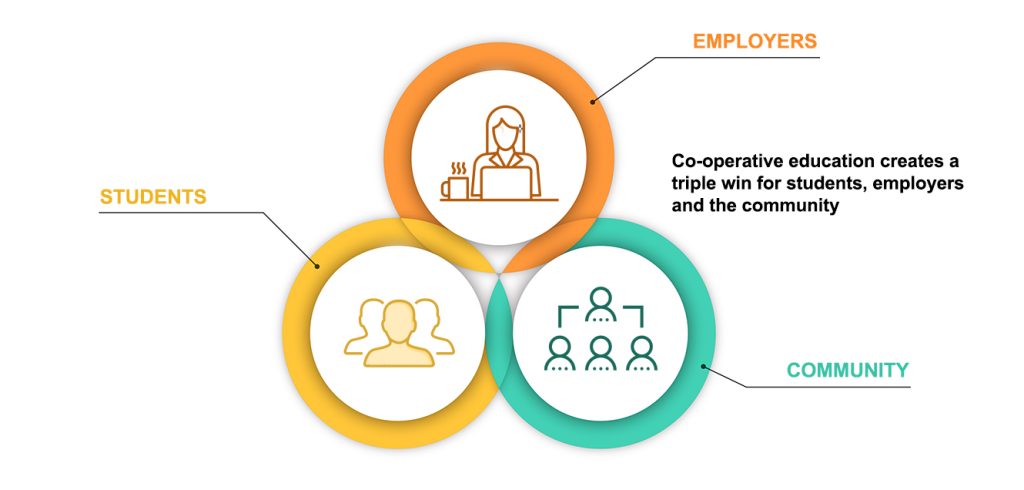 Tell us your story
Co-op@CUHK is just another story showing how ready we are at CUHK to spearhead transformation in education that responds to the needs of society in the 21st century. I believe there is so much more to hear from you about the successes in your research, education, alumni engagement and other meaningful undertakings. Therefore, I would like to invite all members of the University to contribute your stories of CUHK achievements for potential inclusion in the publication. Please feel free to contact our Editorial Team should you have a story to tell. Let's join hands to foster an even stronger sense of community through CUHK in Focus.
I look forward to sharing more stories with you in our next edition.
Best wishes,
Professor Rocky S. Tuan
Vice-Chancellor and President
The Chinese University of Hong Kong