The non-stop journey of an alumnus lawmaker
The first sign of the extremely active life of CUHK alumnus and Legislative Councillor Perry Yiu Pak-leung is when he springs out of his car to speak to CUHK in Focus at an hour when most people are still arriving at work.
By his own admission, the tourism sector representative in LegCo has always been a very active person. "As a child I liked to run around. In secondary school I was already part of the athletics team, competing in inter-school championships."
It was this fascination with sports and motion that piqued his interest in CUHK's then newly established Department of Sports Science and Physical Education (SSPE). "They had just begun to offer a full-time undergraduate programme in 1994, and I'd just finished my A-level exams. So my goal was clear: I had to get into the SSPE programme."
After arriving at CUHK, Yiu threw himself wholeheartedly into university life. "I didn't come to university simply to get a degree," he says. "Besides my beloved sports and my studies, I wanted to expand my horizons, and to make lots of connections, so that I could have much broader prospects after my graduation." Specialising in shot put and javelin with the CUHK and Shaw College athletic teams, he was also passionate about facilitating exchanges between his fellow students and their counterparts in the mainland.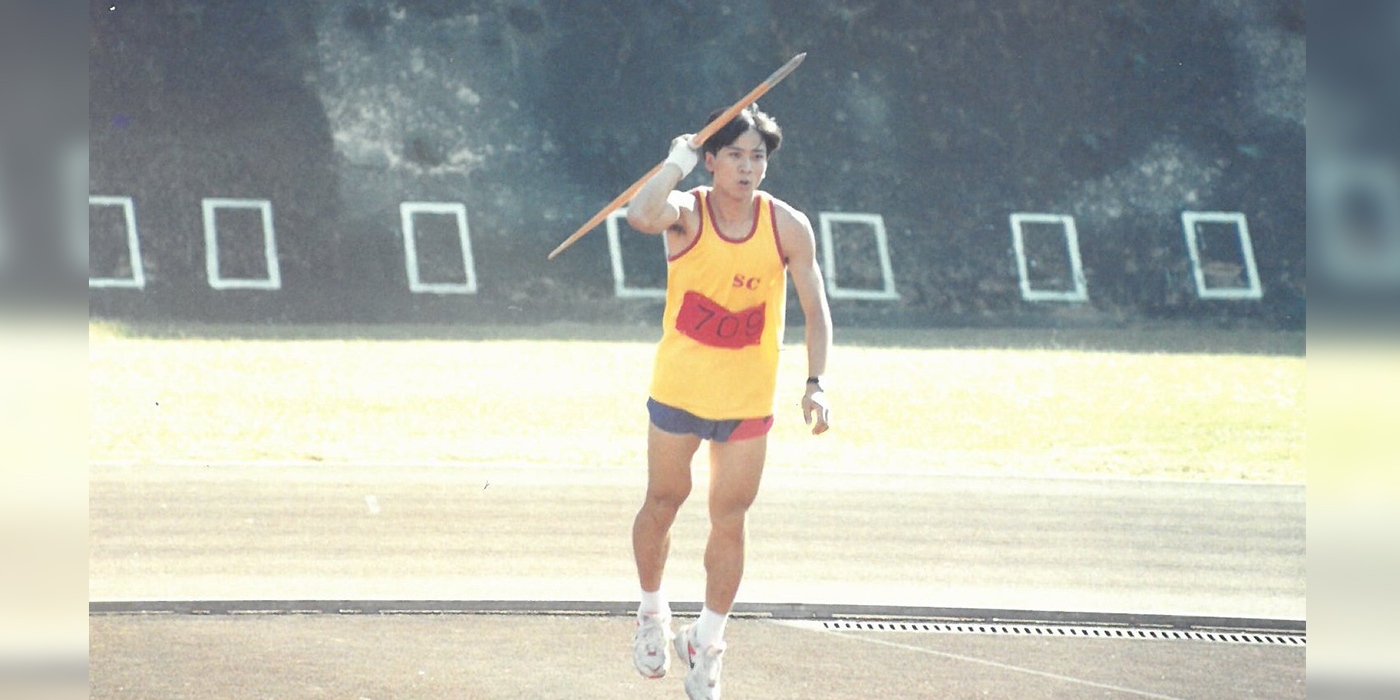 The 1996 Atlanta Olympis took place during Yiu's second year at CUHK, and Hong Kong experienced its first real taste of Olympic fever. Building on the excitement, Yiu and some fellow students organised a rendezvous with the national team's gold medallists, with demonstration matches between the students and athletes at the university gym.
But it was not all fun and games at CUHK: the SSPE programme turned out to demand a very wide knowledge base. "Everybody thought that our programme was mainly just playing sports, but we actually had to study a lot of theory." Yiu found himself having to learn about physiology, biomechanics, and sports management.
On top of that, CUHK had just reduced the normative teaching period from four years to three, so not only did Yiu have to cram a lot of knowledge within a short timeframe, but he also had to deal with school placements in his first year of study. "With all those projects and sports activities, it was physically and mentally draining — even more so than in other departments."
Before becoming an SSPE undergraduate, Yiu trained briefly as a student nurse at the Prince of Wales Hospital. This would not only feed into his physiology classes at CUHK but the training he received in neonatal nursing turned out to be very useful when he had children of his own.
He further broadened his experience after graduating from CUHK with a wide range of pursuits, that included being an assistant manager at a multimedia company to teaching sports in secondary schools. One of his students was Grace Lau, who went on to win a bronze medal for Hong Kong in karate at the 2020 Tokyo Olympics.
"I wanted to challenge myself, to gain more life experience," he says of that period. His first full-time job, as an assistant to a CEO at a holding company, took him to many places around the world — starting with Ukraine.  
"Even though I wasn't in the tourism industry back then, I had been out and about in the world, and I think that helps give you new perspectives." The experience encouraged him to turn his attention to travel, and eventually public service as the member for the tourism functional constituency. As chairman of China Travel Service (Hong Kong) Ltd, his priority is enhancing connections with the mainland. The recent move to extend the validity of home-return permit for Hong Kong residents was in part due to his efforts.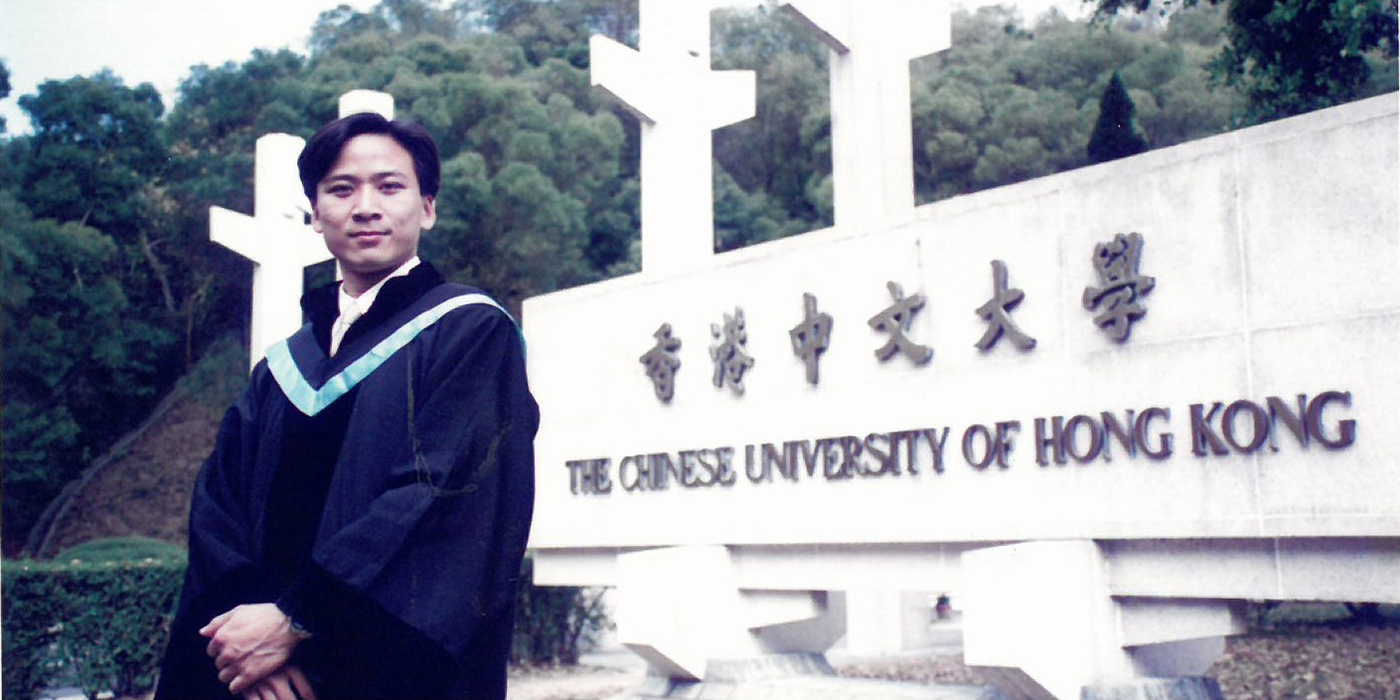 Although fully engaged in professional and legislative duties, Yiu still keeps CUHK in his sights — literally. When buying a flat in 2002, he insisted on one in Shatin with an unimpeded view of the campus.
The lawmaker foresees a bright future for CUHK students. "The world is changing so quickly nowadays, so we must prepare ourselves… CUHK students are modest and hard-working, and these qualities will prove useful."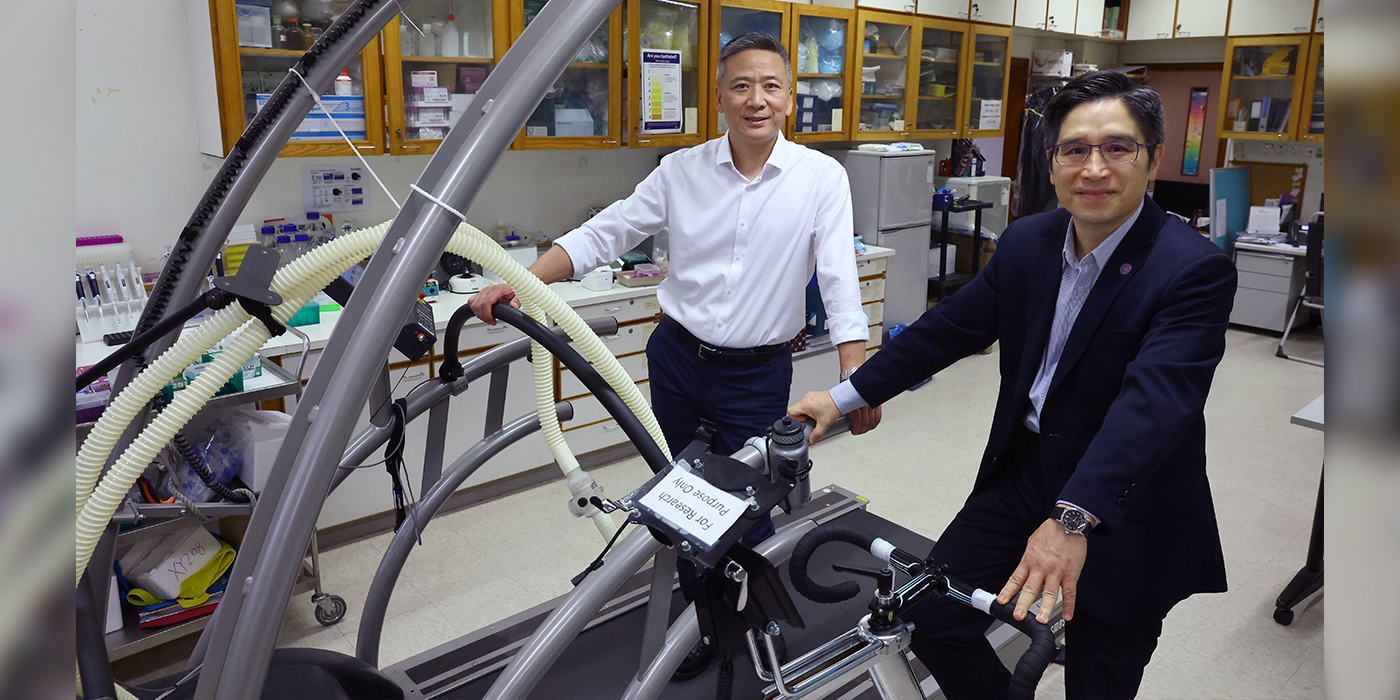 He sees CUHK playing a key role in Hong Kong's future development.  "Universities are a cradle for talent, and Hong Kong's future lies in the hands of these young people. On the occasion of CUHK's 60th anniversary — an entire jiazi (甲子) — I hope CUHK can continue to prosper and contribute to the nurturing of talent." With that he departs for LegCo's regular Wednesday meeting — just another part of an extremely active life.
By Chamois Chui
Photos by D. Lee