Science Faculty 60th Anniversary Banquet
It was destined to be a night to be remembered, when 400 invited guests, alumni, students, staff, and friends of the Faculty of Science gathered at Convention Hall of the Hong Kong Convention and Exhibition Centre to celebrate the Faculty's diamond jubilee on 16 September.
The Faculty was honoured to receive congratulatory remarks from Professor John Chai Yat-chiu, Chairman of Council, CUHK. Professor Song Chunshan (1st right, photo above), Dean of Science and Wei Lun Professor of Chemistry, arranged a special segment dedicated to honouring former Deans of Science—Professor Thomas C.W. Mak (1st left, photo above), Professor Kenneth Young (2nd left, photo above), Professor Kwan Hoi-shan (3rd left, photo above) , Professor Henry N.C. Wong (3rd right, photo above) and Professor Xie Zuowei (2nd right, photo above, Interim Dean)—in chronological order of Deanship.
They were invited to join the banquet in-person and make a toast together with Professor Song on the stage. It was especially meaningful to invite them to take a stand, as together, they represent more than half a century of history at the Faculty of Science.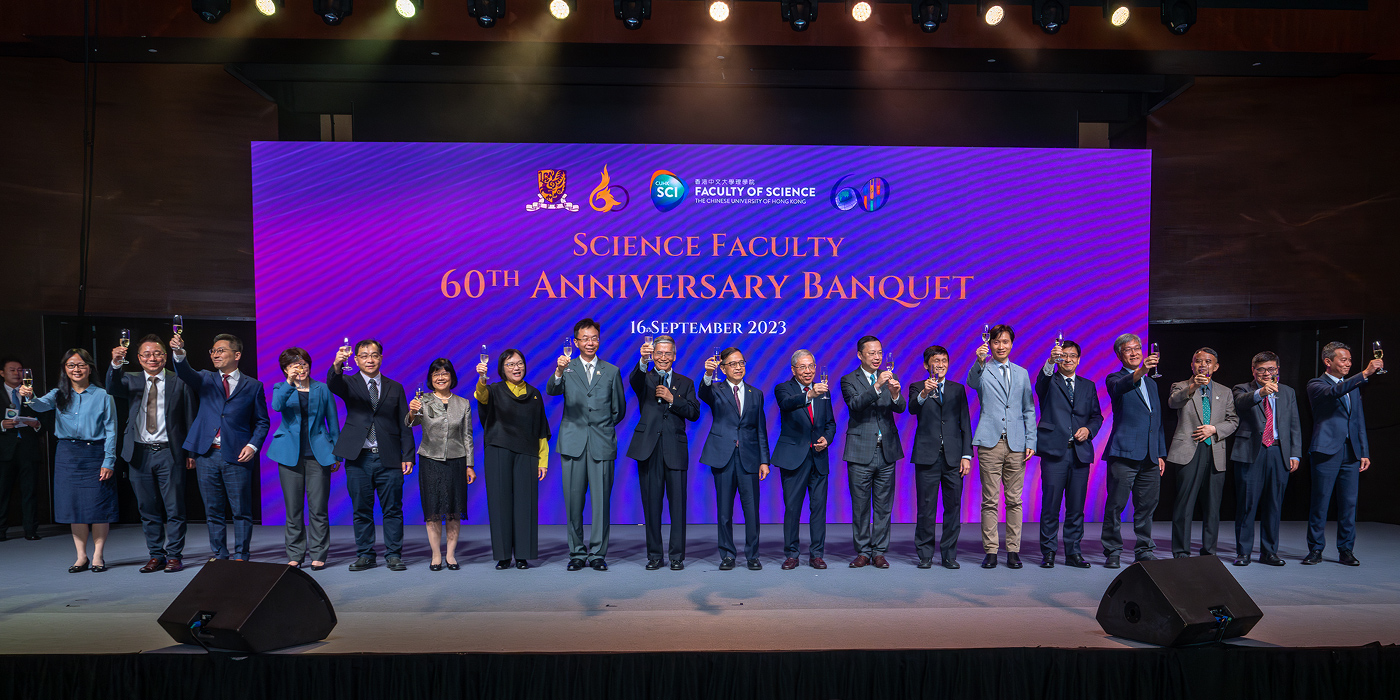 The evening was colourfully charged with joy as the Faculty also took the opportunity to present awards to the inaugural Distinguished Alumni Award recipients, followed by the Science Faculty Long-service Awards (for serving staff that has served at least 25 years), and last but not least, the Grand Prize winner of the Science Faculty 60th Anniversary Logo Competition. Special thanks for CUHK's Vice-Chancellor and President Professor Rocky S. Tuan for presenting awards to the long-service awardees, and for Provost Professor Alan K.L. Chan for presenting the Distinguished Alumni Award. Hearty congratulations to all award recipients!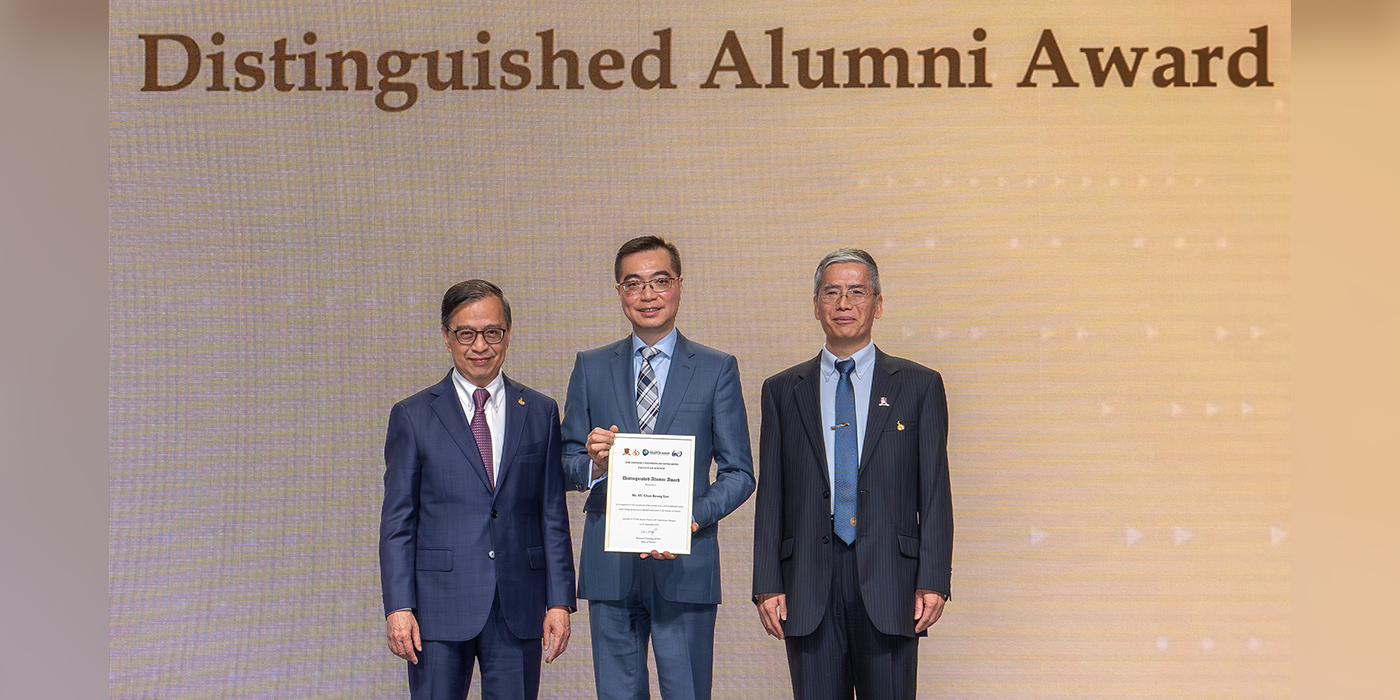 As Professor Song emphasised in his welcoming remarks, the success that the Faculty has garnered over the past six decades was due to concerted efforts both within and beyond the Faculty. He wishes to reiterate his gratitude for all the support the Faculty has received, especially from generous benefactors who have donated towards various causes, giving the Faculty a boost in our developments on a number of fronts. Moving forward, Professor Song wishes to lead the Faculty to pursue our dreams and reach new heights while advancing the frontiers of science and nurturing next generation of scientific talents.