Embracing multiculturalism
New faces add vibrancy to campus
This year, the University admitted over 600 non-local students with diverse qualifications and outstanding results in public examinations such as IB, SAT, A-Level, Taiwan's GSAT and mainland China's Joint Entrance Examination for Universities (Gaokao). 
Besides those recruited from 31 mainland provinces and municipalities, Taiwan and Macau, they come from 21 other countries: Azerbaijan, Bangladesh, Brazil, Canada, India, Indonesia, Kazakhstan, Kyrgyzstan, Malaysia, Myanmar, New Zealand, the Philippines, Portugal, Russia, South Africa, South Korea, Sri Lanka, Thailand, the US and Vietnam. Thirteen outstanding non-local students newly admitted to CUHK from countries and regions along the Belt and Road have been awarded the Hong Kong Scholarship for "Belt and Road" students by the Hong Kong government. In another testament to CUHK's commitment to cultural diversity on campus, one of the new students comes from Azerbaijan, the first time a student from the country on the southern flanks of the Caucasus Mountains has enrolled at the University.
Through the National Unified Universities and Colleges Entrance Examination System, 310 undergraduate students were admitted from 31 provinces, municipalities, and autonomous regions of mainland China. Some of them are from distant places, such as the cities of Jiamusi in northeast of Heilongjiang, Ordos in Inner Mongolia, and Korla in Bayingolin Mongol Autonomous Prefecture in the northwest of Xinjiang. In addition to being among the brightest students from these places, they are also proficient in a wide range of musical instruments, such as piano, violin, Chinese flute, hulusi, erhu, guzheng, pipa, flute, clarinet, guitar and cello; while many are also talented in ballroom, ballet, Latin and street dance. 
Some have been national- and provincial-level merit students, as well as award winners in everything from Olympic competitions to national English language competitions to the Youth Robotics Contest. Two students are national second-level athletes, one in badminton and the other in football. Twenty-three are ethnic minority students from the Zhuang, Man, Lisu, Bai, Hui, Dong, Yao, Chaoxian and Tujia groups. The wealth of talent admitted from around the globe will foster the multicultural ecology on campus.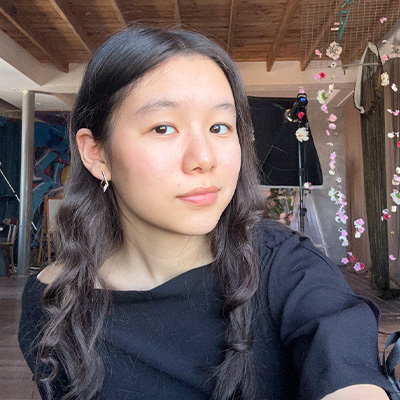 Aisana Bassagarinova
(Kazakhstan, Science)

Aisana has been fascinated with CUHK for its academic excellence and many other reasons since she was at secondary school. She was thrilled to be awarded the University Admission Scholarship by CUHK and get the chance to major in Molecular Biotechnology. She reckons CUHK is the best place to build a solid foundation in molecular biology and equip her with the skills to shape her career path. She aspires to pursue research or a master's degree after graduation and specialise in the field for the benefit of the community.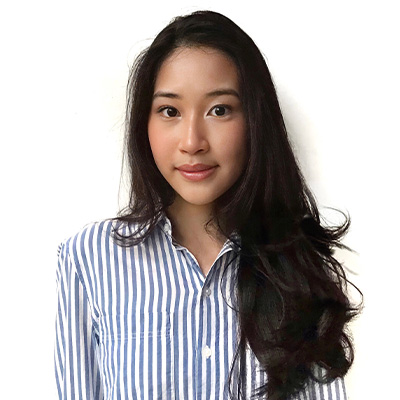 Beatrice Valerina Djayasaputra
(Indonesia,Global Economics and Finance)

Beatrice wishes to develop a global outlook by studying in Hong Kong, a vibrant city connecting the East and West. She chose CUHK because of its international recognition, worldwide learning opportunities and high-quality teaching system. Living in the beautiful campus environment, she is delighted by the magnificent views of greenery and mountains she sees every day. Beatrice was awarded the University Admission Scholarship by CUHK. She anticipates learning through mutual discussion with talented people who are passionate about their fields of study, motivating her to thrive for academic and personal excellence.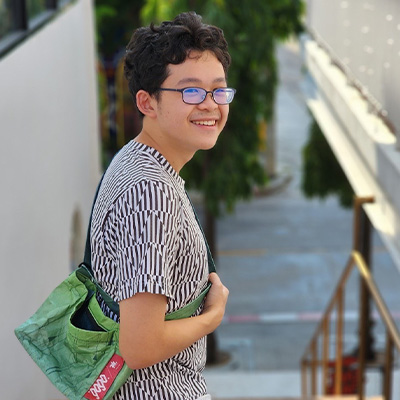 Jettapat Vanasrisawasd
(Thailand, Biomedical Engineering)

Becoming a scientist and an innovator has been Jettapat's dream since childhood. He always longed to study abroad after secondary school to challenge himself by getting out of his comfort zone, somewhere totally different from home. As a top scorer in Thailand, he was awarded the Hong Kong Scholarship for "Belt and Road" Students (Thailand) by the HKSAR government and is studying Biomedical Engineering. He believes CUHK's unique college system offers him a great platform to meet interesting students from varied disciplines and form lifelong friendships.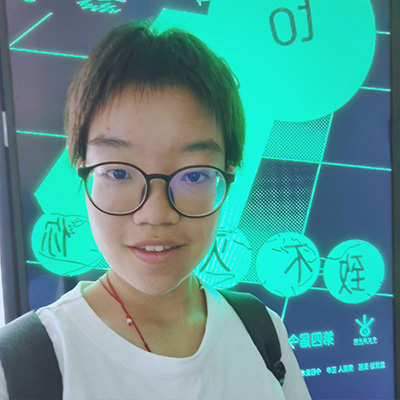 Zhang Yimin
(Tianjin, Bachelor of Laws)

Yimin loves debating. After winning the first-class award in the World Chinese Student Essay Contest (China Section) and becoming champion of the Tianjin Spark Cup Debate Contest during her secondary school studies, she was awarded the Multi-faceted Excellence Scholarship by CUHK to study law. She believes that CUHK's rich resources, diverse culture and strong academic atmosphere can give her a unique university experience. Yimin plans to pursue a master's or doctoral degree after graduation to enhance her research abilities. Her goal is to engage in a career promoting the development of the rule of law, protecting justice to help others and contributing to the country.
Zhang Shuoxun
(Heilongjiang, Integrated BBA)

One of the top 50 students in Heilongjiang province based on the mainland's Gaokao results, Shuoxun was awarded the Full Tuition Fee Scholarship by CUHK. He has won the first-class award in the Ye Shengtao Cup National New Composition Contest. He is eager to experience the unprecedented richness of the diverse, international campus at CUHK. He chose an Integrated BBA as his major and hopes to apply for CUHK exchange programmes and obtain the chance to travel to other higher education institutions around the world and meet talented people. After graduation, he wants to work in the internet and cultural industry.
Lai Yuetong
(Shandong, Science)

Passing the Gaokao with flying colours, Yuetong was admitted to CUHK with the University Admissions Scholarship. A science student, she also likes history and is obsessed with the flute. In 2018, she won the gold medal in the Asian Youth Talent Exchange Competition and reached the National Finals of the International Youth Art Festival. She loves the diverse, open cultural atmosphere of CUHK, in which she can enjoy a rigorous education filled with learning opportunities. In the future, she hopes to participate in academic exchange and internship programmes. After graduation, she aims at becoming a data analyst.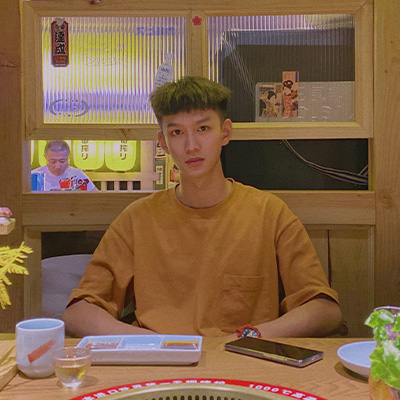 Zhang Yuning
(Inner Mongolia, Computer Science and Engineering)

Yuning appreciates the unique college system at CUHK, which allows each student to receive personalised pastoral care. He has won a national second-level athlete certificate in badminton, as well as numerous provincial championships. He has also won a second-class award in a provincial physics competition, and stood out in the Gaokao this year. He was admitted to the Computer Science and Engineering programme to further his studies using the best academic computing resources in Hong Kong. While developing a global vision, he also aspires to contribute to the development of the university and the country.
Information and photos by Office of Admissions and Financial Aid
Edited by Jenny Lau
(Data as of 7 Sep 2023)