Architect Edward Ng keeps it simple as he rebuilds earthquake-stricken Chinese villages
To Edward Ng Yan-yung, the mission of an architecture professor is not to wow the world with iconic landmarks or produce highly-cited academic papers. It is more about using one's knowledge to improve people's lives.
Over the past two decades, Ng, Professor of Architecture from CUHK, has toiled tirelessly in earthquake-prone provinces of the mainland, helping villagers rebuild collapsed or damaged homes using innovative, low-cost applications of an ancient technique called rammed-earth construction. It makes dwellings both comfortable and safe.
Professor Ng's team has planned on building 80 rammed-earth houses this year in Yunnan and Sichuan provinces. The timing could not be better, thanks to a supportive key policy document issued by the central government in February. It highlights the importance of rural vitalisation, calling on local provinces to build "a beautiful and harmonious countryside" for living and working, while also strengthening supervision of anti-seismic construction works.
"What the document calls for is exactly what we've been doing in the villages all these years," Professor Ng tells CUHK in Focus. "We take a bottom-up approach, working out the design of houses together with villagers to cater to their needs, as well as factoring in site characteristics. This all takes time, and in the beginning local officials were not used to our way of doing things."
Instead, officials would often prefer to level land after earthquake disasters and build rows of identical houses using concrete. "The top-down approach can get things done quickly, but concrete is expensive, and the locations they pick for reconstruction are often far away from the villagers' farms," he notes.
"What is difficult to change is not the construction technology but the policy framework and the local mindset. We have tried to tackle such challenges one by one."
Professor Ng first embarked on rural work in the mainland in 2003, pioneering the idea of "Wu Zhi Qiao" (Bridge to China), which became the name of a charitable foundation he later founded. In Gansu Province, his team built sturdy bridges with simple, local materials across the streams so that children can go to school safely without having to worry about falling and drowning. The foundation mobilises young volunteers in Hong Kong and the mainland to help with countryside conservation and rural revitalisation.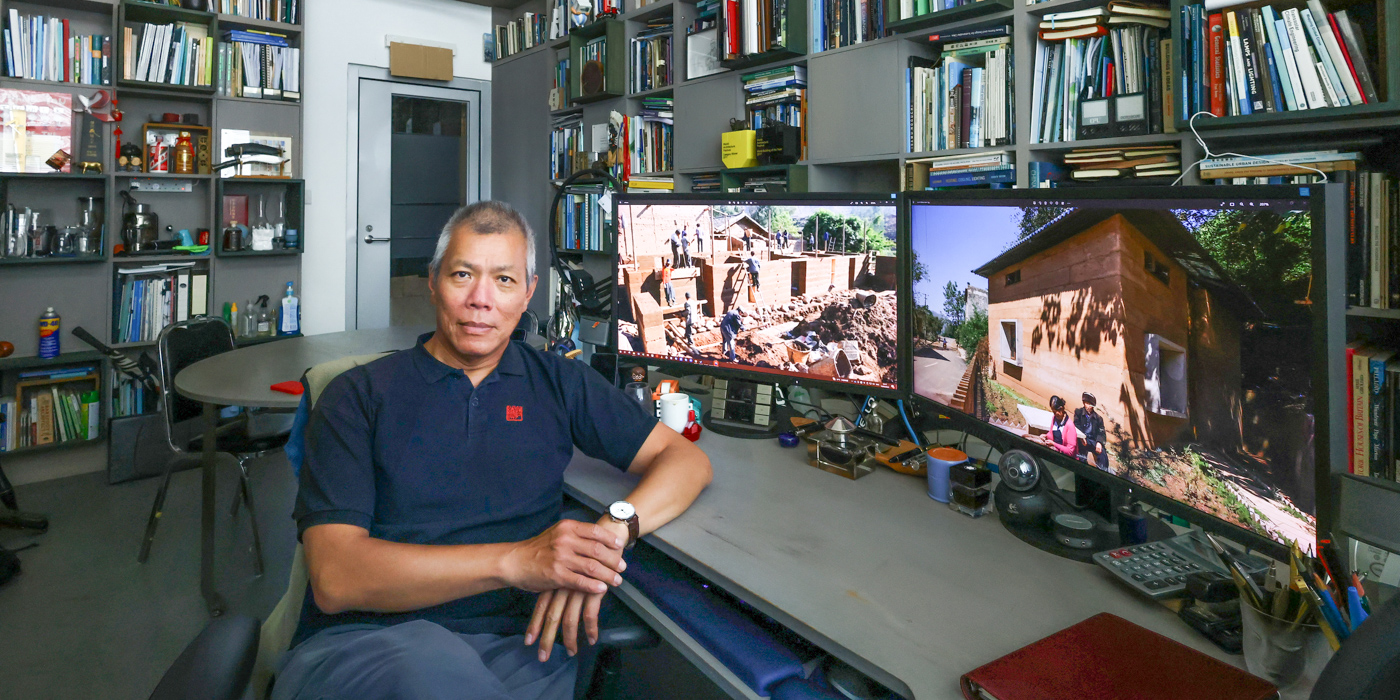 After the Sichuan earthquake of 2008 killed at least 87,000 people and left more than 10 million homeless across many rural areas, Professor Ng started to develop a rammed-earth technique that was low-cost and sustainable, hoping to contribute to urgent need for reconstruction.
"We aim at a method that is 'high science, low technology'," he explains. "Our research into anti-seismic technology is very thorough, but taking it to the site, we have to make it very simple – so simple that even a granny from the village can pick it up."
Professor Ng feels strongly about improving people's living environments. He grew up in a wooden shack in the Tai Hom Village squatter settlement at Diamond Hill. In 1980, the year he entered the University of Nottingham to study architecture, the British government drastically raised tuition fees for overseas students. To make ends meet, Ng took on part-time jobs – one as a cook in a fried chicken joint and the other as a refuse collector. He also moved into a vacated building awaiting redevelopment with no power and water supplies, for which he paid a nominal rent of one pound.
Fast forward to 2013 and Professor Ng's team has accumulated enough experience and research knowledge to set up "One University, One Village (1U1V)", an award-winning sustainable assistance initiative in partnership with Kunming University of Science and Technology, Cambridge University, Peking University, Chongqing Jiaotong University and Tsinghua University.
In Yunnan and Sichuan provinces, the 1U1V team has helped villagers in areas impacted by earthquakes rebuild more than 100 homes with rammed earth technology. They feature good ventilation and natural lighting.
The ancient building technique was codified in Western countries in the 20th century. Based on these codes of practice, Professor Ng developed a localised version for mainland China that is simpler and less costly. The houses are built with soil from the site mixed with sand, supported by a concrete-and-steel structure to boost their anti-seismic performance.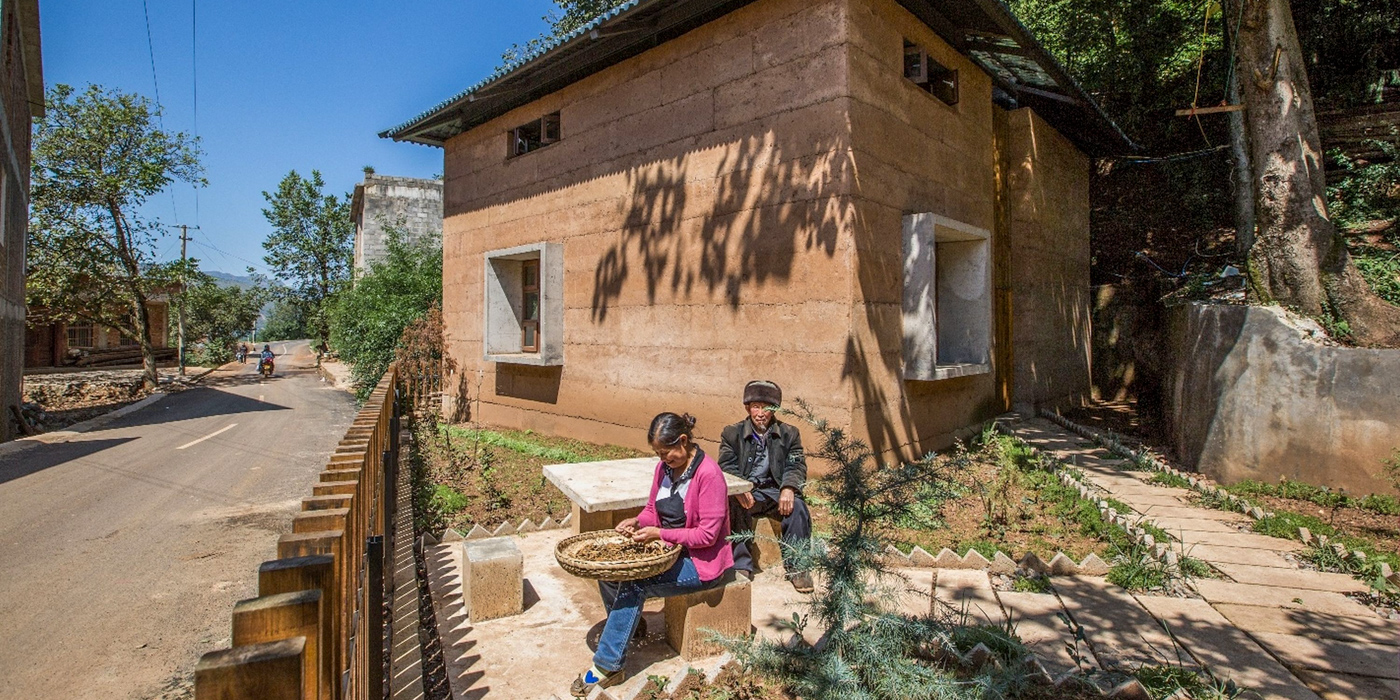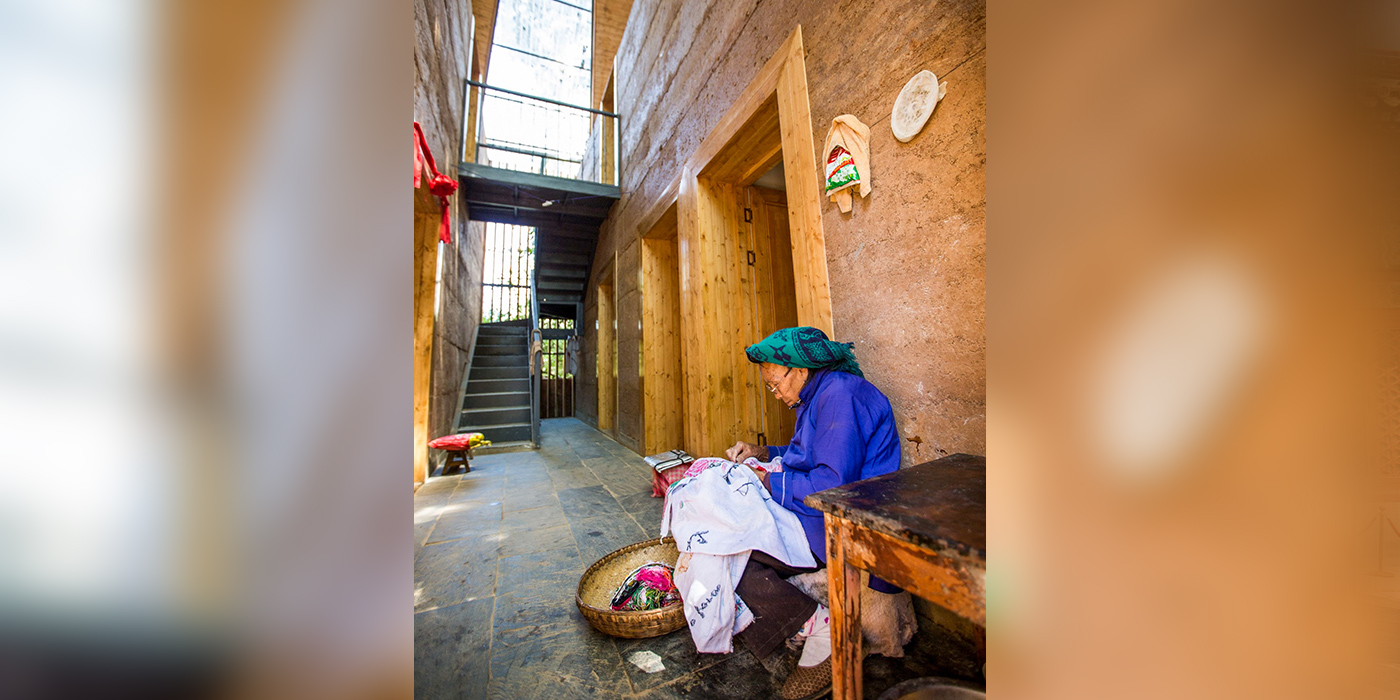 1U1V's prototype for post-earthquake reconstruction in Yunnan won the World Building of the Year 2017 at the World Architecture Festival
Such a house costs just about 100,000 yuan to build. Supported by the generosity of a Hong Kong philanthropist, the 1U1V programme subsidises each household with 30,000 to 50,000 yuan, while villagers and the local government find the rest. Under the 1U1V team's supervision, they can build a two-storey dwelling — capable of withstanding a quake measuring 9 on the Chinese scale — in just four months. In addition, Professor Ng has taught villagers how to fence livestock in compounds with manure pits so that they can leave their animals outside the home without fear of them being stolen.
After villagers master the skills to build their own houses, they are allowed to keep the tools and encouraged to make a living by building. "We have trained China's first team of women-led construction workers, who get the same pay as men. Women hold up half the sky," he says.
"As an architecture professor, my ultimate goal is to serve the people and improve their lives with my knowledge," Professor Ng says. "How many iconic landmarks we can build, how many academic papers we can write that can raise one's H index (which measures productivity and impact of an author's published work) – these don't matter to me." He often shares with young scholars his belief that: "You can't enjoy work if you work for tenure. But if you work for the people, you will find happiness." He jokingly invites them to join him for 20 years to discover this for themselves.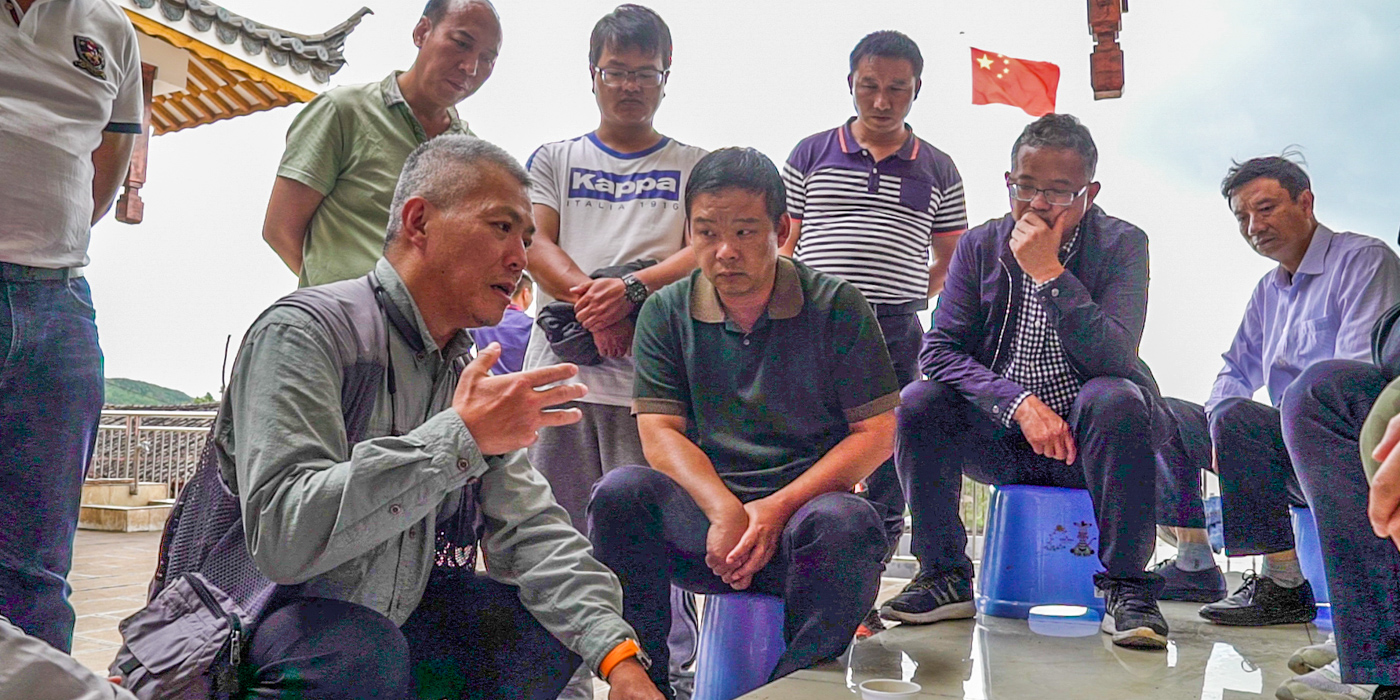 The 30-strong team of 1U1V includes architects, engineers and construction workers. At a research and training centre it established in Kunming, Yunnan Province, the team has trained several hundred people in rammed-earth construction skills, including workers hired by local governments. Those trained workers, who are recognised by provincial authorities, receive higher pay.
Innovative architectural designs for rural projects led by Professor Ng have received international recognition, including the United Nations International Green Gown Awards 2021 ("Benefitting Society" category), and the Jury Commendation for Innovation in the UNESCO Asia-Pacific Heritage Awards. 1U1V's prototype for post-earthquake reconstruction in Yunnan won the World Building of the Year 2017 at the World Architecture Festival, known as "the Oscars of architecture".
Following years of effort by Professor Ng and his mainland counterparts, mainland authorities recently devised for nationwide application a guideline for rammed earth construction. The professor is gladdened by this development: "We hope, one day, there is a national standard to guide and regulate rural construction across the sector. When that day comes, and villages all over the country adopt this bottom-up approach, our mission will be completed."
By Joyce Ng
Photos by D Lee