A gathering of great minds
Higher education leaders unite at THE summit
Over 500 delegates from more than 140 leading universities across Asia and beyond have gathered at the Times Higher Education (THE) Asia Universities Summit held at CUHK, sharing insights on the latest global challenges facing them and promising to forge partnerships and cultivate leaders for the 21st century.
Gathering at the biggest meeting of university leaders in Hong Kong in five years, the delegates recognised that sustainability, geopolitical tensions, and the rapid development of artificial intelligence (AI) tools are among the foremost challenges, as they reflected on their roles during the three-day summit from June 21 to 23.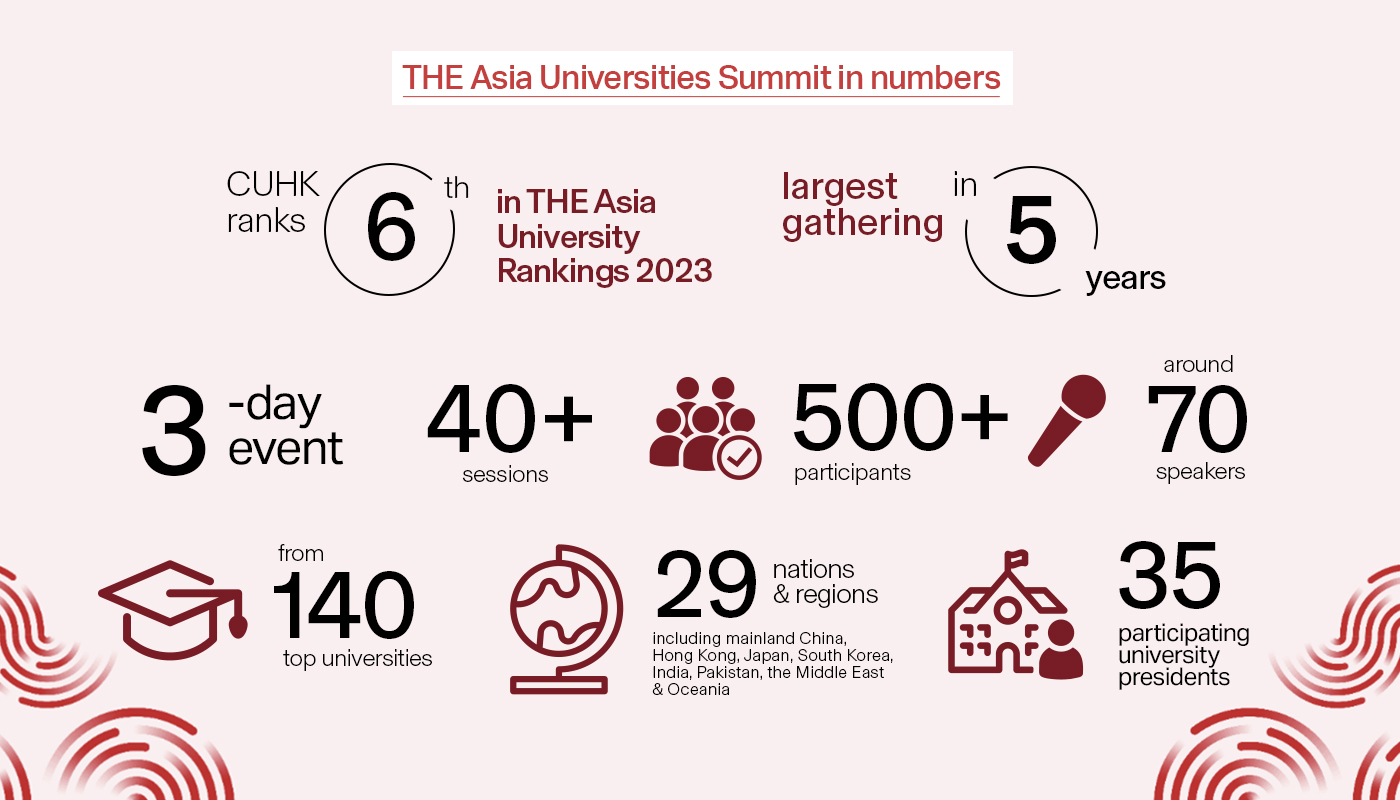 Alliances and networks: the vitamins of higher education
At a panel discussion session themed "Alliances and networks in 2050", President of Singapore Management University Professor Lily Kong said that in a world that is polarised and fragmented, divisiveness can be set aside in the university context, with institutions across the globe highly committed to scholarly endeavours. "Alliances and networks allow experts from different institutions to come together, not in the spirit of competition but of learning from one another," she said. "They spark off new ideas and take us in new directions we have never thought about."
Beyond global and regional alliances specialising in addressing contextual and geographically specific issues, the panel also put forward the notion of a "thematic alliance", one that gathers experts in the same fields from different institutions to address real-world problems more promptly and effectively.
Professor Deborah Buszard, President and Vice-Chancellor of the University of British Columbia, considered networks and alliances the pathway to achieving diversity, quoting examples from her region: "Cross-institutional collaboration maximises the utilisation of resources available, so that particular specialisations will not be owned solely by a single institution." She added that in addition to training talents for specialised disciplines, universities should also provide liberal education and train competent leaders.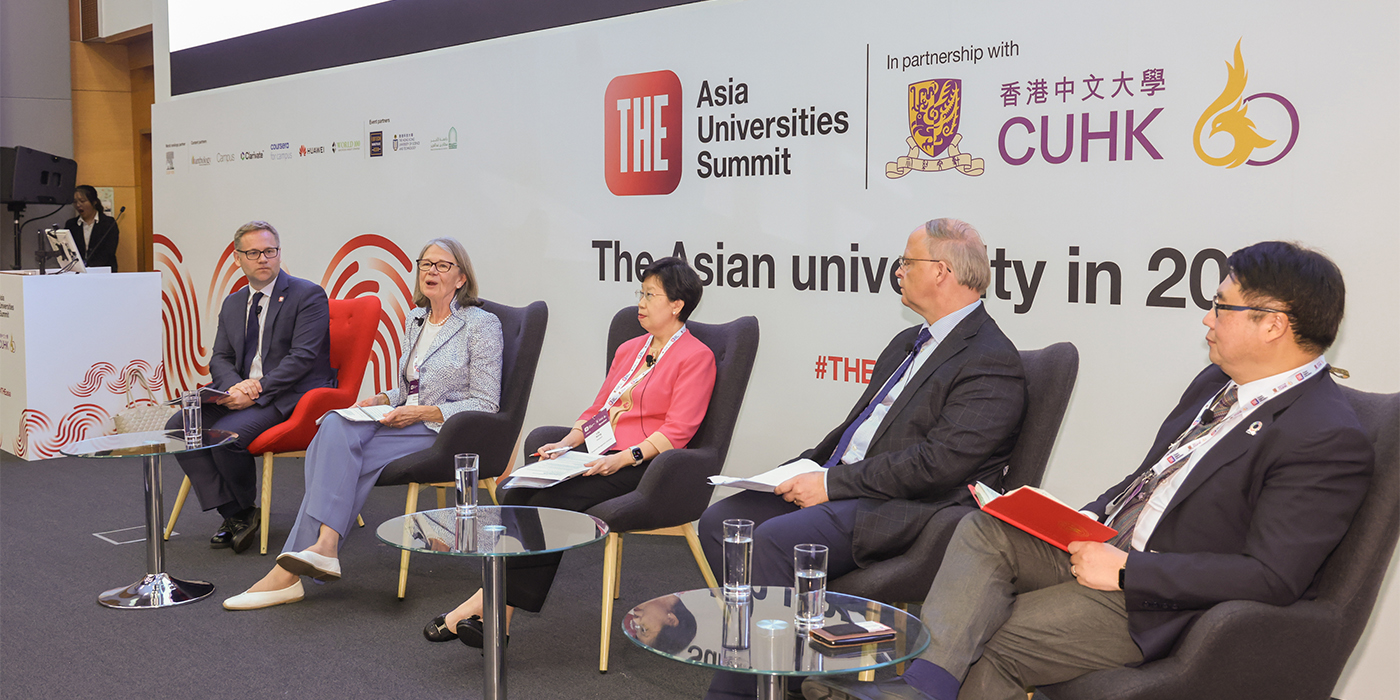 CUHK's Vice-Chancellor and President Professor Rocky S. Tuan echoed her remarks. "Networks and alliances are nutritional supplements like vitamins: they are of vital importance in the post-pandemic world to make us do things faster and better," he commented.
Strengthening partnerships to change the world
Professor Dawn Freshwater, Vice-Chancellor of the University of Auckland, provided insights on why partnerships matter. Global crises such as geopolitical tensions and climate change were "gifts" to higher education leaders, she said, as the sector's response to these challenges could help policymakers think about strategies in a more focused way and make sure that priorities remain in the foreground.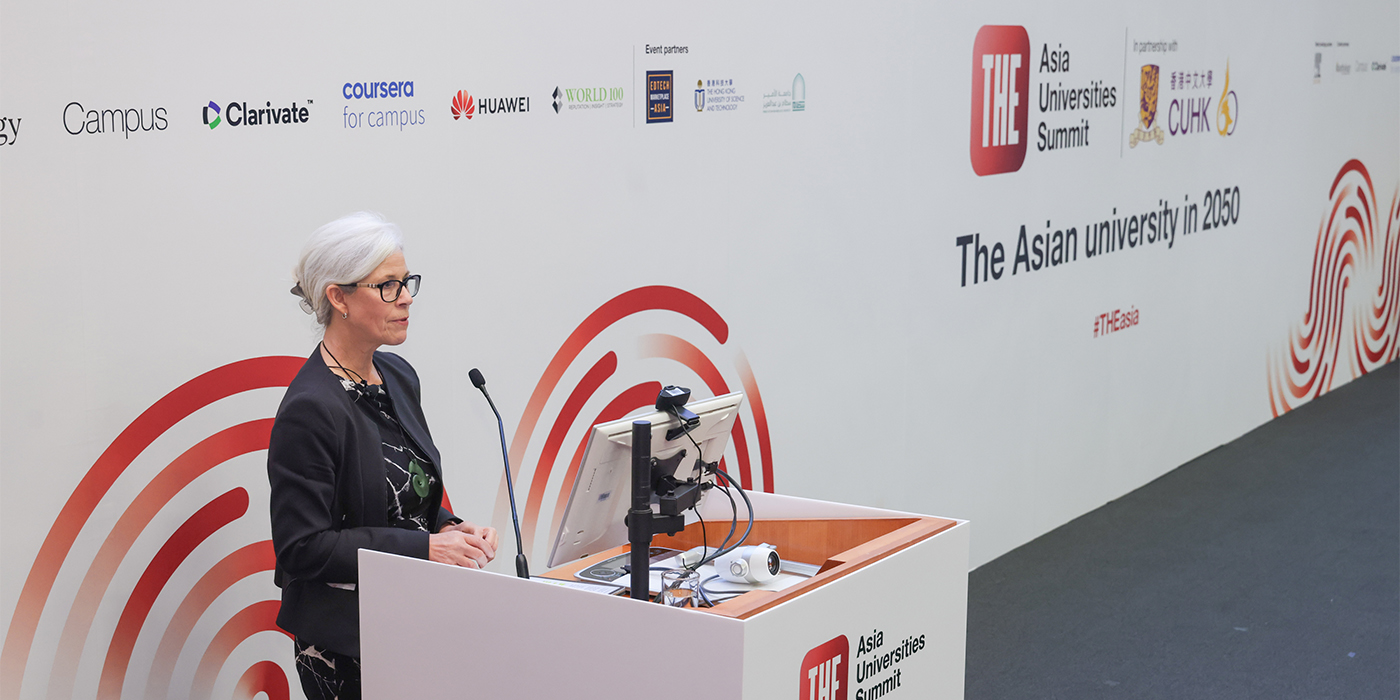 The United Nations sustainable development goals (SDGs) are common objectives shared by higher education leaders. Professor Tuan believes that Asian institutions should take advantage of their geographical location to advance the planet's sustainable development.
"The SDGs are the most critical starting point," Professor Freshwater said. "Universities play a significant role in addressing climate issues through pioneering research and student education." Pointing to her home region, she urged academics to work together to tackle the climate crises and cyclone issues plaguing the many small islands of the South Pacific, which are facing an existential threat.
A fresh start
In the post-pandemic era, new global health challenges start to surface. The unforeseen Covid-19 storm has helped institutions find out where the roof is leaking. The session "Healthy and resilient Asia: Beyond the pandemic and into the world of innovative biomedicine" featured discussions on emerging medical research and the rising importance of partnerships and biomedical research.
Professor Gene Block, Chancellor of the University of California, Los Angeles, addressed the barriers to collaboration, suggesting that countries work together to fund it.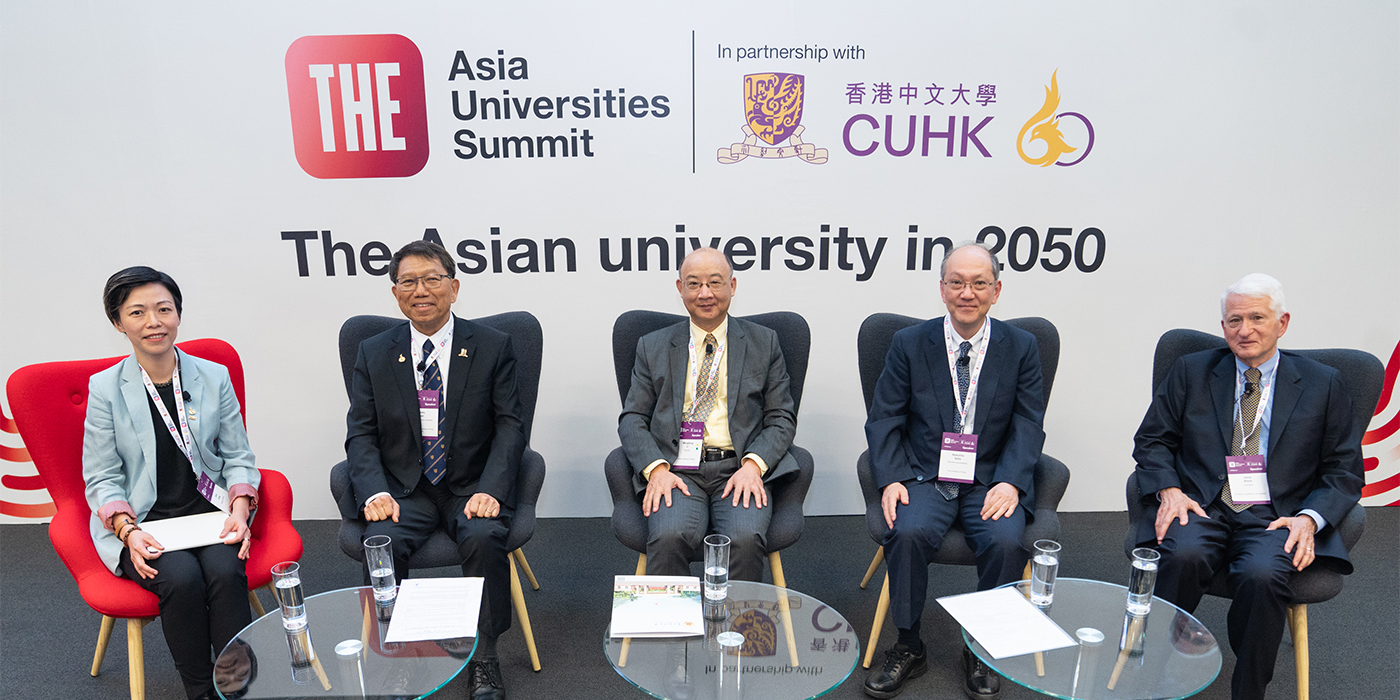 During the discussion, Professor Tuan also spoke about CUHK's efforts in medicine, including its plans to build an Institute of Innovative Biomedicine. It will comprise a clinical trial centre for imaging and robotic surgery, research infrastructure and facilities for medical management training.
With the continued development of AI technologies, participants also pondered the possibility of robot-human partnerships. "There is something about human relationships – for instance, being able to care for one another – so unique that AI could never replace it," remarked Professor Kong.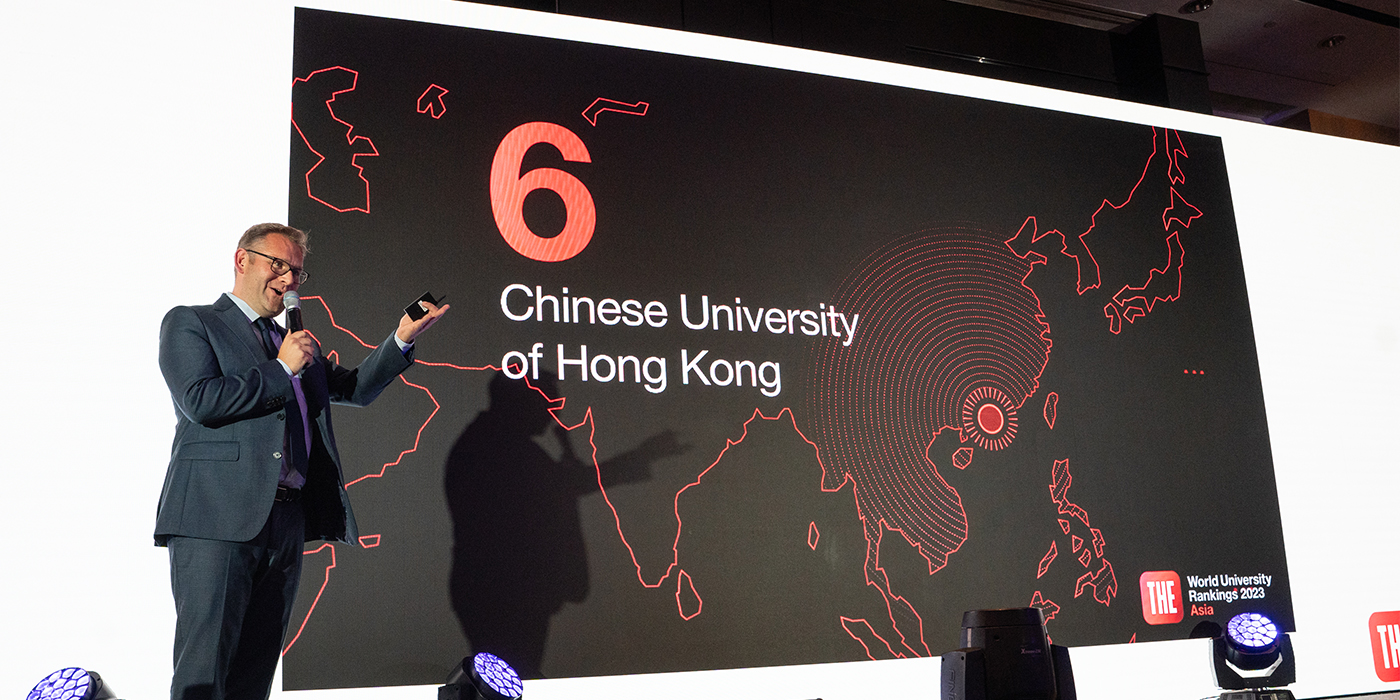 The three-day summit also featured a range of discussions including the diversity and inclusion agenda across the region, cultivating research talent and the future of clean energy. It ended with a half-day tour of CUHK-Shenzhen by some representatives.
By Gillian Cheng