Professor Chen Shih-chi (centre) and post-doctoral research fellows Zhong Qiuyuan (left) and Xu Xiayi (right) won the Entrepreneurship Competition
Enterprising startups star at CUHK's Entrepreneur Day
When Professor Chen Shih-chi and his team started to develop a new precision tissue-cutting machine for pathological research seven years ago, one of the first things they experimented with was tofu.
"In the beginning, we couldn't find any soft tissues for cutting, and we didn't have an animal licence for experiments. We went to the wet market to get chicken meat, pig brains, and tofu, and surprisingly found that tofu was one of the most difficult materials to cut," recalled Chen, a professor from the Department of Mechanical and Automation Engineering.
A microtome is an instrument that sections biological specimens into very thin slices for microscopic examination. Traditional microtomes can only process fixed or hardened tissues, not soft or fresh ones. An expert in precision engineering, Professor Chen said he had been asked by leading research groups to explore new ways to enable sectioning of soft or live tissues into slices of desired thickness for whole brain or whole organ super-resolution imaging. This would open a new chapter in brain research, such as construction of 3D maps of neural connections in a brain.
It all started with tofu
Seven years on, the team has created a novel tissue-sectioning system, which has obtained multiple patents issued by the US government and is being used by top US universities for research. Their startup Precision Cut won the championship at the CUHK Entrepreneurship Competition on 24 September.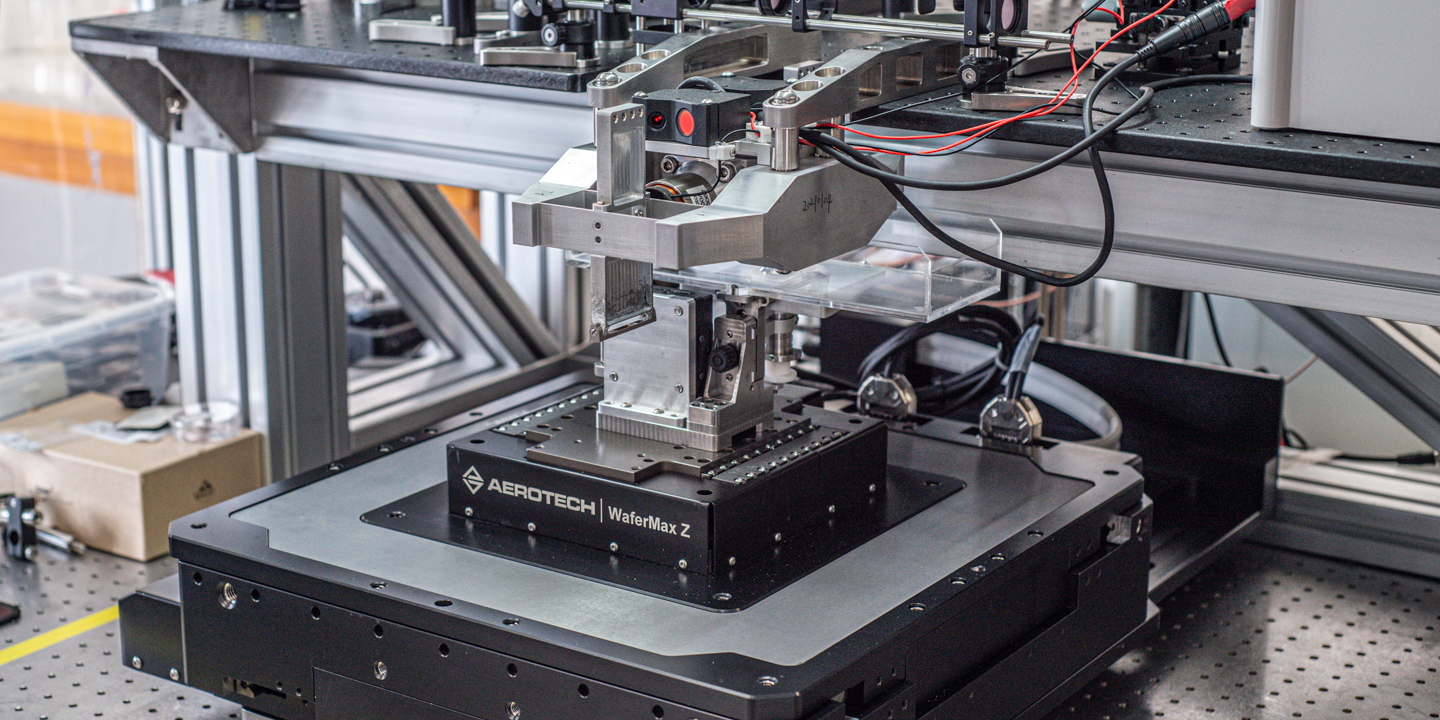 During the development process, the team found that the higher the frequency at which the instrument's blade oscillated, the more a soft tissue would stiffen and become easier to cut. Applying this theory, their product operates at a speed of 350Hz, which is three to eight times faster than other microtomes on the market and means it is able to section soft materials, fresh tissues, or even tissues that are optically cleared or expanded.
The equipment not only allows 3D imaging of live animal and human tissues for pathological studies, but also provides a platform for anti-cancer drug screening. The team has been working with National Taiwan University on a clinical trial, with doctors testing different drugs on slices of cultured, fresh tumour sections taken from oral-cancer patients.
"This is better than trying the drugs on the patients themselves, as it takes time to find the right drug and the side effects of an ineffective cancer drug can be severe," Professor Chen added.
"Looking forward, we will raise funds to further improve the prototype. We will first make the microtomes for selected customers and begin to provide 3D imaging services for research and clinical laboratories, as well as a drug-screening platform for hospitals later," he said.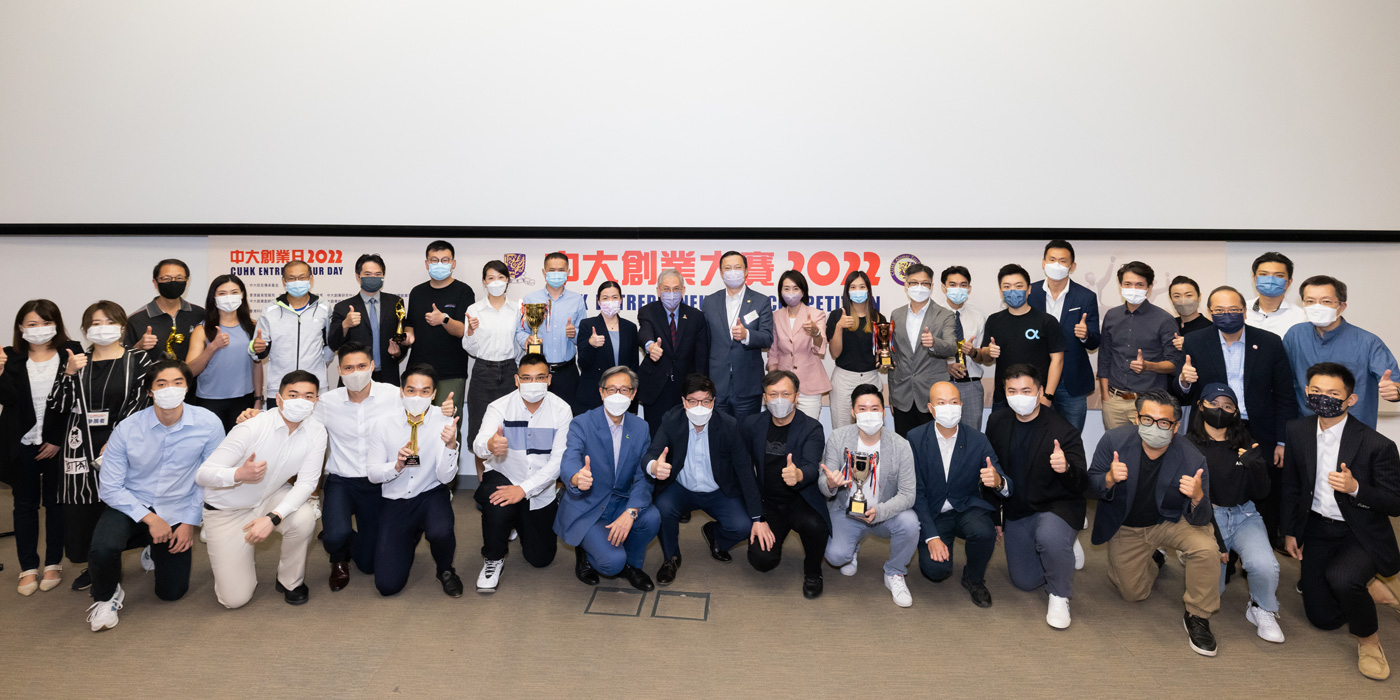 Precision Cut is among some 60 startups founded by CUHK alumni that joined this year's Entrepreneur Day exhibition, and was one of the eight finalists in the competition, with winners selected after each made a five-minute presentation, followed by a question-and-answer session with judges. The exhibition covered a wide range of businesses, including artificial intelligence, biomedicine, healthcare, leisure and entertainment, blockchain technology, social innovation and education. The two-day event, organised by the CUHK Alumni Torch Fund, also included one-on-one consultation sessions, talks and interactive displays of the latest high-tech products.
ÖKOSIX, which is about to launch the sale of locally made, fully biodegradable surgical masks, was the first-runner up in the competition.
Eddie Yu Siu-lung, a co-founder of the startup, said he felt strongly about heavy use of disposable plastic masks hurting the environment. To embark on the venture, he made a tough decision: selling his stake in Maskology, a popular local brand of conventional masks he founded with his business partners.
'It's like selling my baby'
"It's like selling my baby," said Yu, who graduated from the Department of Physics in 2005. "But I am only an ordinary person. I didn't have capital for research and development for a new product. I had to do that to get cash."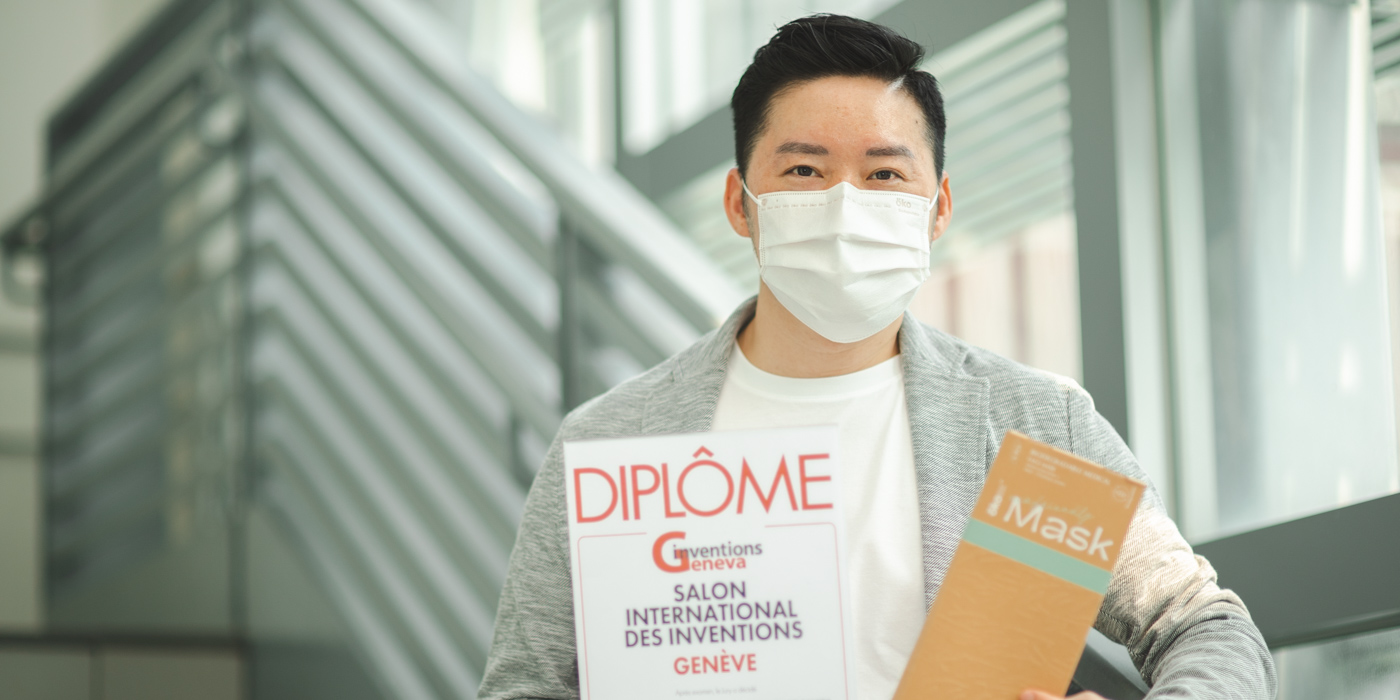 While most biodegradable masks on the market are only partially biodegradable, all parts of his new masks are made of plant-based and natural materials and can fully break down within six months, Yu said. The firm obtained three certificates proving the product's biodegradability and compostability.
"Masks are only the first step in our roadmap," he said. "In the long run, we hope to apply our technology to other products, including air filters, sanitary pads and diapers."
Cytomics, a startup led by chemical pathology professor Nelson Tang Leung-sang and computer science emeritus professor Leung Kwong-sak, was the second runner-up with  its new rapid blood test that can distinguish the causes of fever, including bacterial infection, viral infection and tuberculosis, at a much lower cost than existing tests.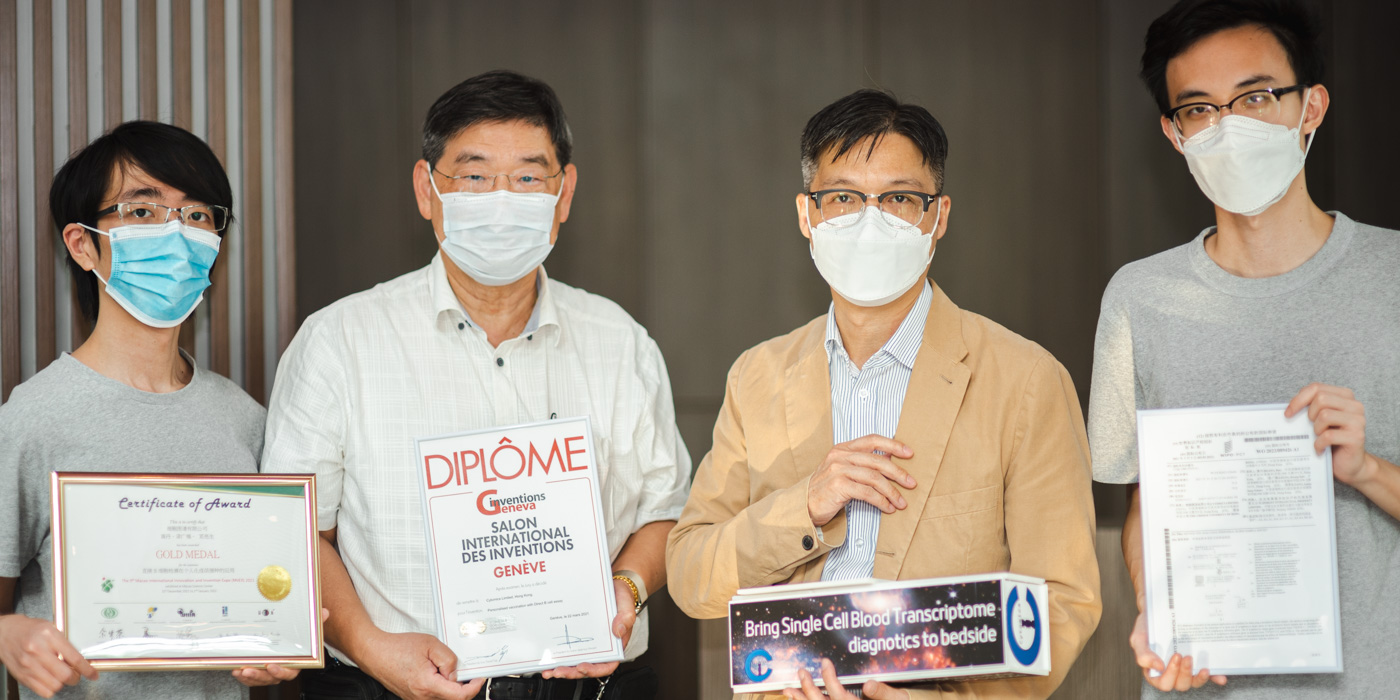 Three alumni who are sports lovers, including Dr Anthony Fung Shu-yan, lecturer in Jockey Club School of Public Health and Primary Care, bagged the most popular startup award with their wearable device that monitors hydration and salt loss to improve sports performance and prevent dehydration and heat exhaustion. More than 600 people voted for the team online.
The eight finalists of the CUHK Entrepreneurship Competition
Champion
Precision Cut
Novel issue-sectioning system
First runner-up
Okosix Limited
Fully biodegradable masks
Second runner-up
Cytomics Limited
Rapid blood test that identifies causes of fever
Most Popular Startup Award
H&S Analytics
Wearable device that monitors hydration and salt loss
 
Alpha AI
AI-powered mobile app that inspects car damage
King's Phase Technologies Limited
Portable breath analyser that detects ketone and tracks how much fat is burnt in human body
Liquid Corporate Digital Self-Sovereign ID
Corporate-vetting service for banks using blockchain technology and trusted data
NFT Investment and Venture Limited
Service that allows creators to have their own NFT launchpad in an easier and cheaper way
A video introducing the finalists' projects (in Cantonese): https://youtu.be/ZOhABoXz2c4
By Joyce Ng
Photos by Gloria Ng and Amy Tam