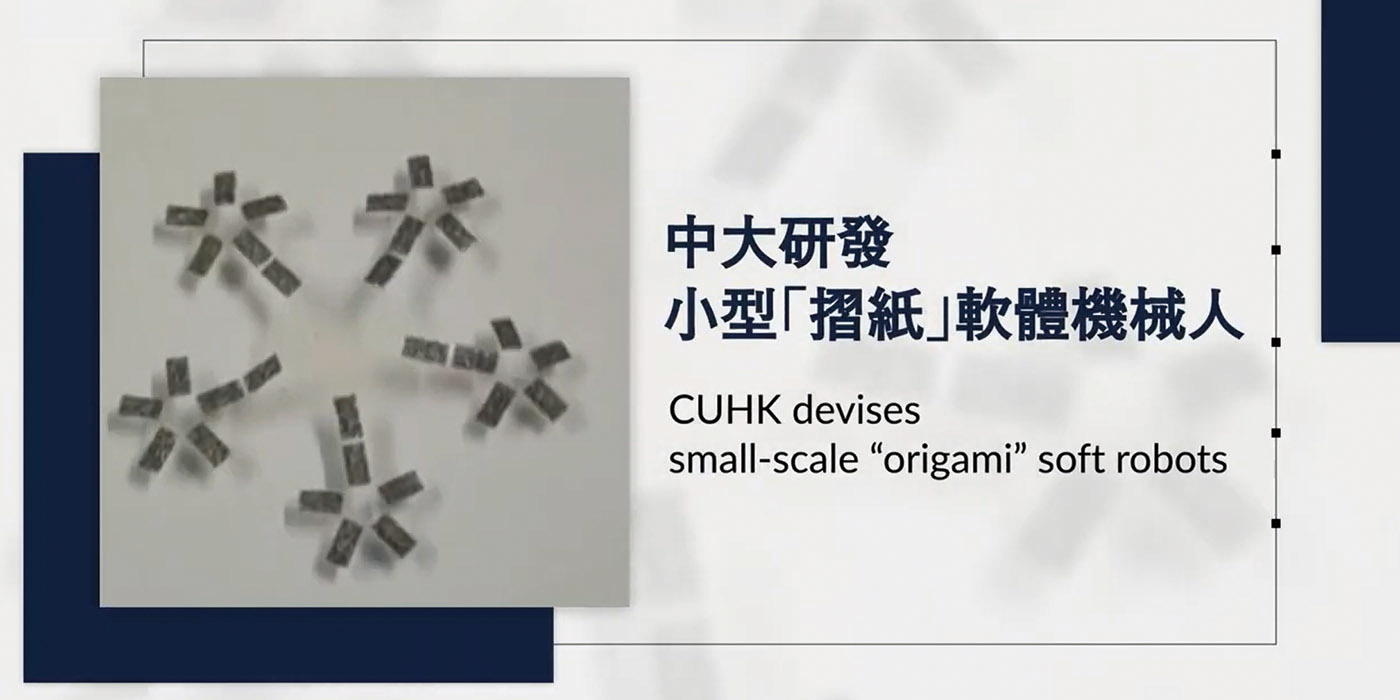 A research team lead by Professor Li Zhang from the Department of Mechanical and Automation Engineering, CUHK Faculty of Engineering has recently devised a novel fabrication method for soft robots. They were inspired by temporary tattoos, decals printed on transfer film and transferred onto the skin by applying pressure and moisture. The soft robot is made by adhesive tape and magnetic microparticles with simple cutting and embedding. This structural fabrication, like 3D origami, provides a foundation for developing modular soft robots that potentially enable flexible shape deformation and multifunctionality in environmental sensing and medical tasks, after assembling different functional modules.
Professor Zhang said, "As an investigation for in vivo biomedical application of the modular magnetic soft robot, we have demonstrated a simulation of therapy patch transfer in treating gastric ulcers. The soft robot, controlled by magnetic fields, can move along, stretch itself against the uneven gastric wall, and release the therapy patch on the surface of an ulcer. In the future, more electronic components, such as silicon infrared LEDs, transistors and near-field communication coils, can be integrated to improve the versatility and intelligence of the soft robots."
The project has been supported by the Research Grants Council (RGC), the HKSAR Innovation and Technology Commission (ITC), the Croucher Foundation, the Chow Yuk Ho Technology Centre for Innovative Medicine, the CUHK T Stone Robotics Institute, the SIAT-CUHK Joint Laboratory of Robotics and Intelligent Systems, and the Multi-Scale Medical Robotics Center (MRC), InnoHK, at the Hong Kong Science Park.
The findings have been reported in Science Advances.