CUHK Athletes Sweep Championship in Contests
CUHK athletes excelled in the sports competitions of the University Sports Federation of Hong Kong (USFHK), taking two champions and three first runners-up in tennis, handball and the athletic meet. A total of three records have been broken by the athletic team. Chu Man-kai, year-1 student in Physical Education, Exercise Science and Health Programme, clinched gold medal in badminton at Spanish Para Badminton International Vitoria-Gasteiz 2023.
The CUHK men's and women's tennis teams won the championship and first runner-up, respectively. The men's handball team got the first runner-up. In the athletic meet, the CUHK took the championship in women's overall, the first runner-up in the overall, and broke the records in the women's javelin, men's long jump and discus.
The CUHK men's tennis team face a tough opponent—the University of Hong Kong team in the finally. Eventually CUHK grasped the trophy. The team captain, Pang Fei-lang (Biomedical Sciences/Year 4) quoted  the late American professional basketball player Kobe Bryant, "Rest at the end, not in the middle" to express his feeling of the victory.
Gianne Mak Tsz-yan, a year-5 student in physical Education, exercise science and health (photo below) said, "I am very happy that I was able to break my personal best in my last athletics USFHK athletic meet, as well as the its record in women's javelin throw!"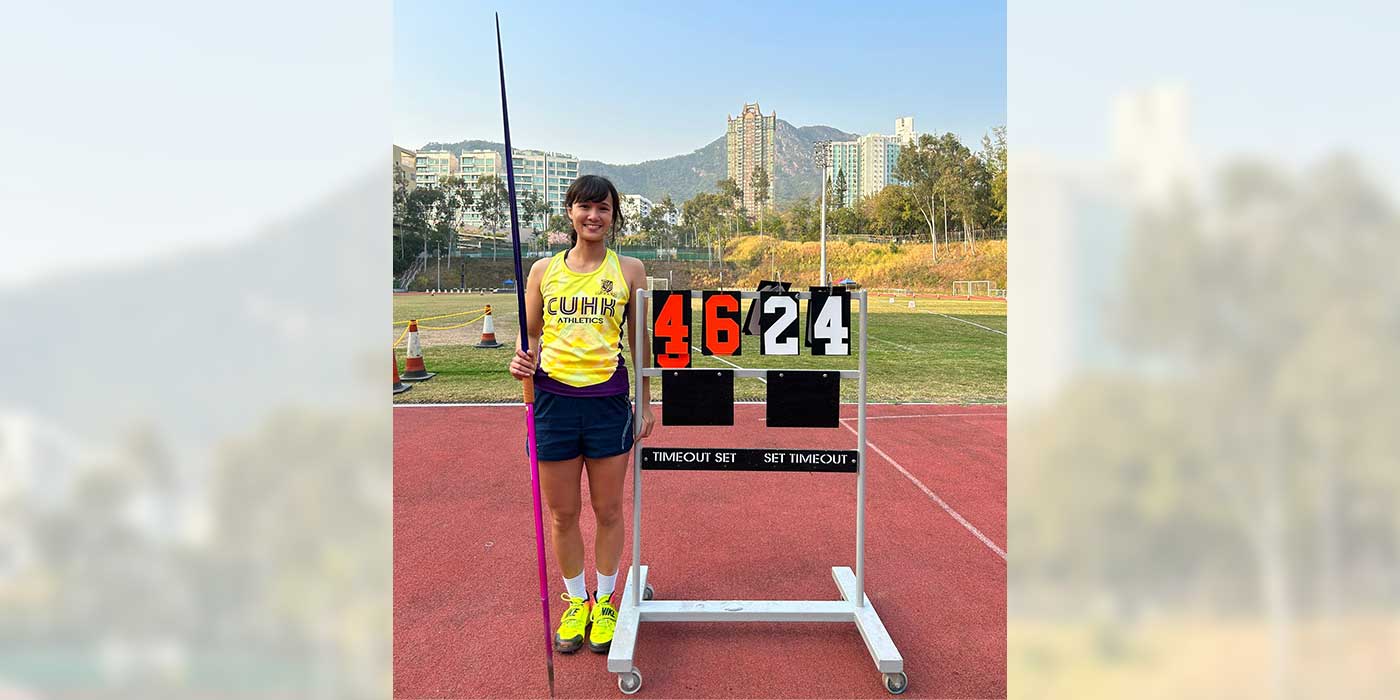 Chu Man-kai (3rd left, photo below) entered CUHK's Physical Education, Exercise Science and Health Programme through the Student-Athlete Learning Support and Admission Scheme last year. He played in men's SH6 singles badminton, and eliminated players from France and USA, then wore down player from Thailand in final to won a gold medal.