Chris Tang's tour of CUHK rekindles memories of the good old days
The fifth of September marked the first day of The Chinese University of Hong Kong's (CUHK) 2022/23 academic year. It was also the day when Chris Tang Ping-keung revisited his alma mater. Tang's visit to CUHK was scheduled to coincide with his attendance at the flag-raising ceremony at the University's new flagpoles, and he then took the opportunity to visit Chung Chi College where the now Secretary of Security spent four years as an undergraduate student.
In 1983, Tang was enrolled in Department of Social Work, CUHK, and joined the Hong Kong Police Force four years later as an inspector. He was appointed as Commissioner of Police in 2019 and became Secretary for Security in 2021. In an interview with CUHK in Focus after attending the flag-raising ceremony, Tang recounted his university life and explained why he chose to study social work.
Fittingly, the interview was conducted at the University's Institute of Chinese Studies where Tang was surrounded by rosewood furniture and academic texts which provided a classic, elegant and quintessentially Chinese backdrop for a wide ranging discussion which touched on Tang's memories of his university days and the essence of what makes an experience at CUHK special.
Tang's calling to join the police was a vocation which was apparent since his childhood. "I lived in Sai Ying Pun and Western Police Station, which is better known as No. 7 Police Station, was opposite to my home. I could watch the police station from our kitchen. I often saw police officers coming in and out and appeared to have commanding presence. After sitting the Hong Kong Certificate of Education Examination, I served as a volunteer at a community service centre. I realised that the work of a social worker involved spending a lot of time talking with young people and I found that really interesting," he said.
Choosing the same path as Andy Lau's
His interest in joining the police force was further sparked by The Emissary, a TVB drama aired in 1982. "Andy Lau Tak-wah starred in the TV drama and I felt it was very cool to be a police officer. Coupled with young people's desire to pursue justice, I was very eager to become a policeman," Tang said. "Sadly, there was no 'department of police' in universities. In The Emissary, Andy Lau was a graduate of CUHK's department of social work. Therefore, I chose the same path."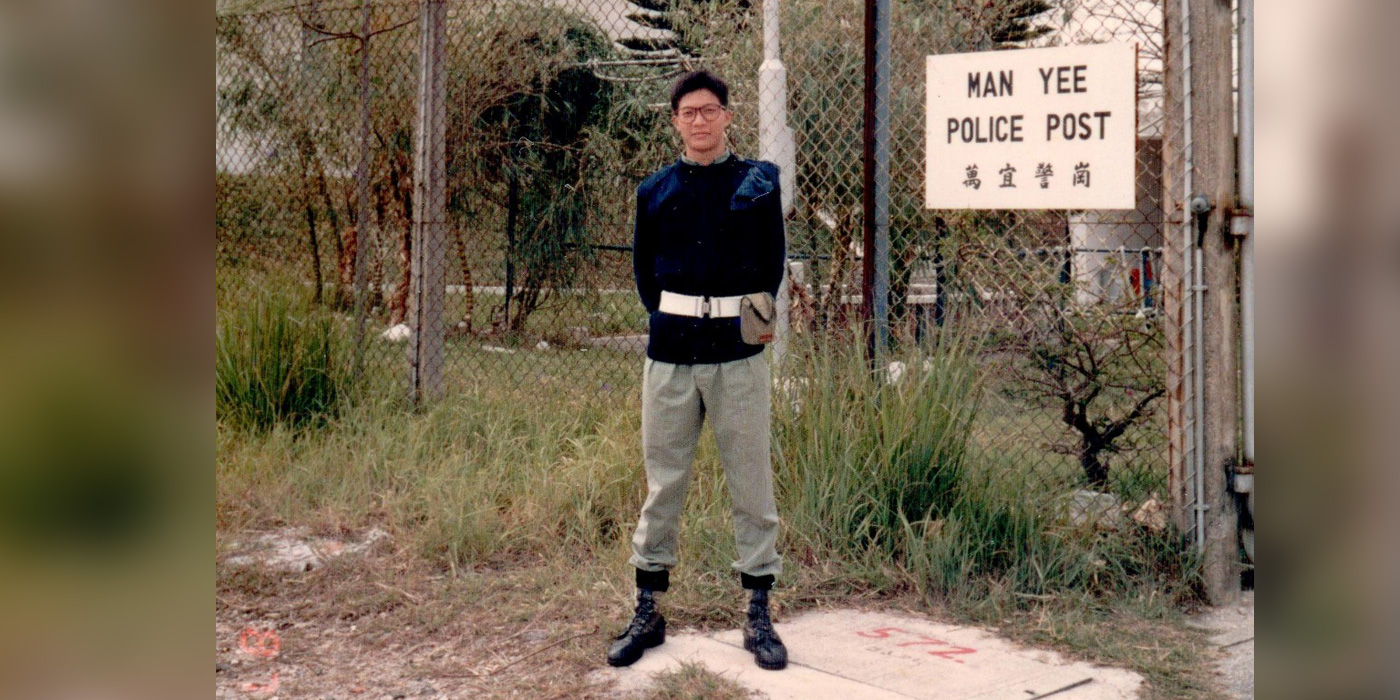 Tang was admitted to the department the following year and was allocated to Chung Chi College, which turned out to be his college of choice. He said his values were shaped during his four-year study at the University, in particular his sensitivity about people and his sense of empathy. "I learned how to put myself in other people' shoes and how to develop respect for others. These are very important values cultivated during my time at CUHK," he said.
More than three decades after leaving the university campus, he still vividly remembers CUHK teachers who inspired him, including Dr. Agnes Ng Mung Chan of the social welfare department, Professor Lau Siu-kai of the department of sociology and Andrew Wong Wang-fat of the department of government and public administration.
The good old days of a "Ying Lin boy"
Dormitory life in Ying Lin Tang was another indelible experience for the security minister. Built in 1958, the dormitory is Chung Chi's second student hostel. "It is a male dormitory and in the absence of girls, we saw no bounds in making fun and often we disregarded formalities. We built brotherhood over the years," Tang said with a chuckle.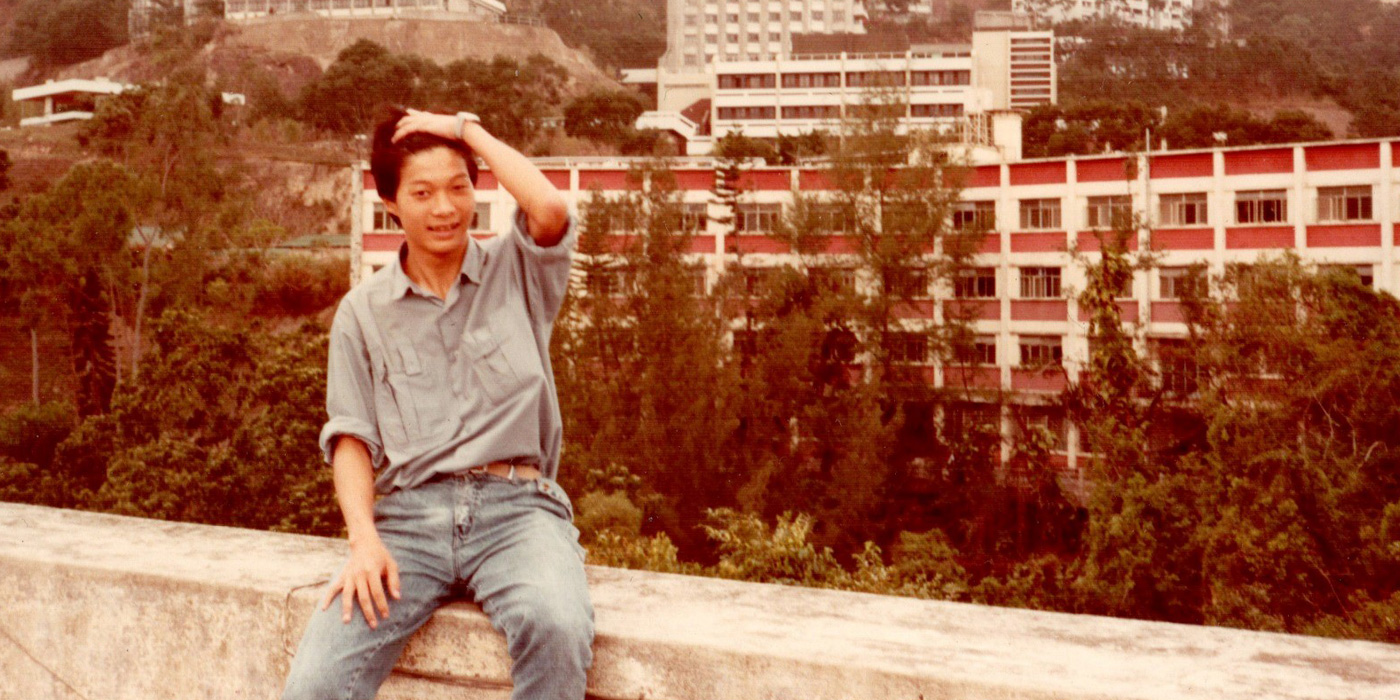 Tang was also an avid thespian during his time on campus and participated extensively in activities organised by Chung Chi Drama Club. He and several friends in Chung Chi College revitalised the club which had been dormant for several years. "During my time at the club, when you acted or directed, you had to put yourself in the shoes of others. After thinking from someone else's perspective, you learn how to respect and understand other people's actions.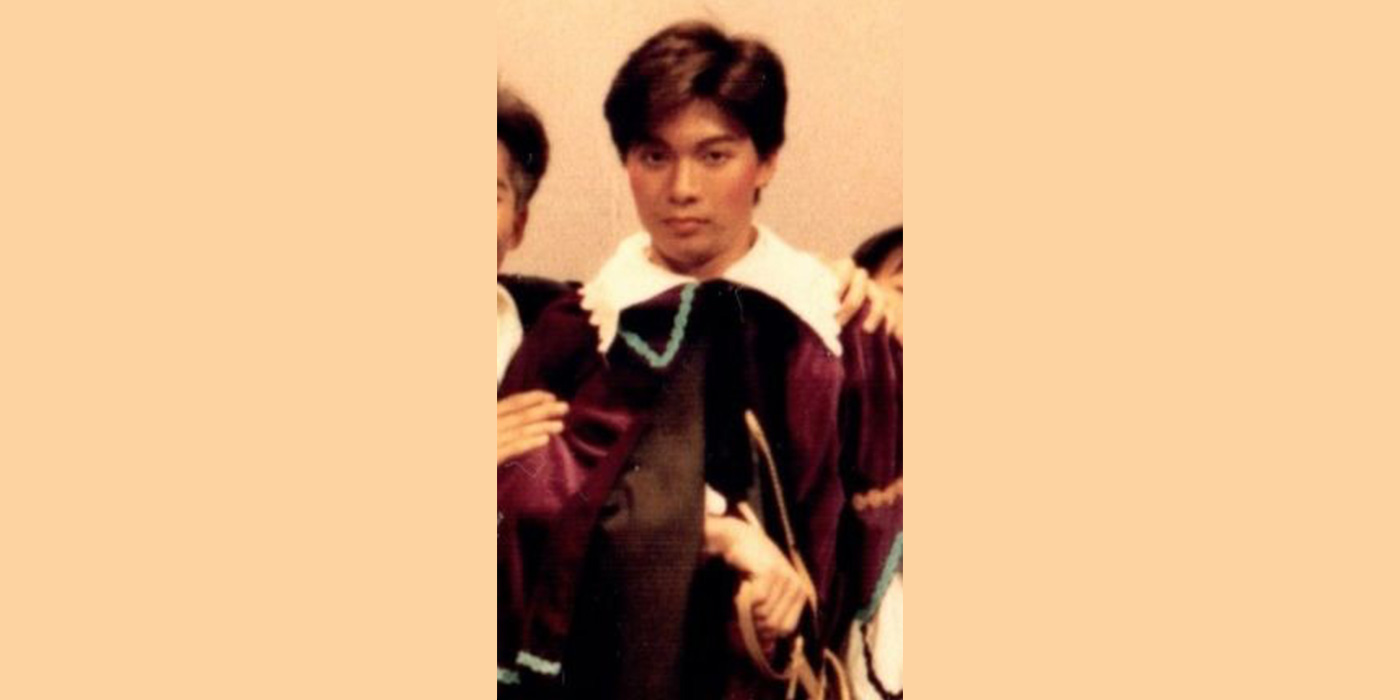 A sentimental journey to Chung Chi College
After his interview with CUHK in Focus, Tang embarked on a sentimental visit to Chung Chi College where he visited his old dormitory accompanied by Professor Ko Wing-hung, University Dean of Students and Warden of Ying Lin Tang. The secretary also visited Lake Ad Excellentiam and Chung Chi Tang, where Chung Chi Drama Club staged performances during his time at CUHK.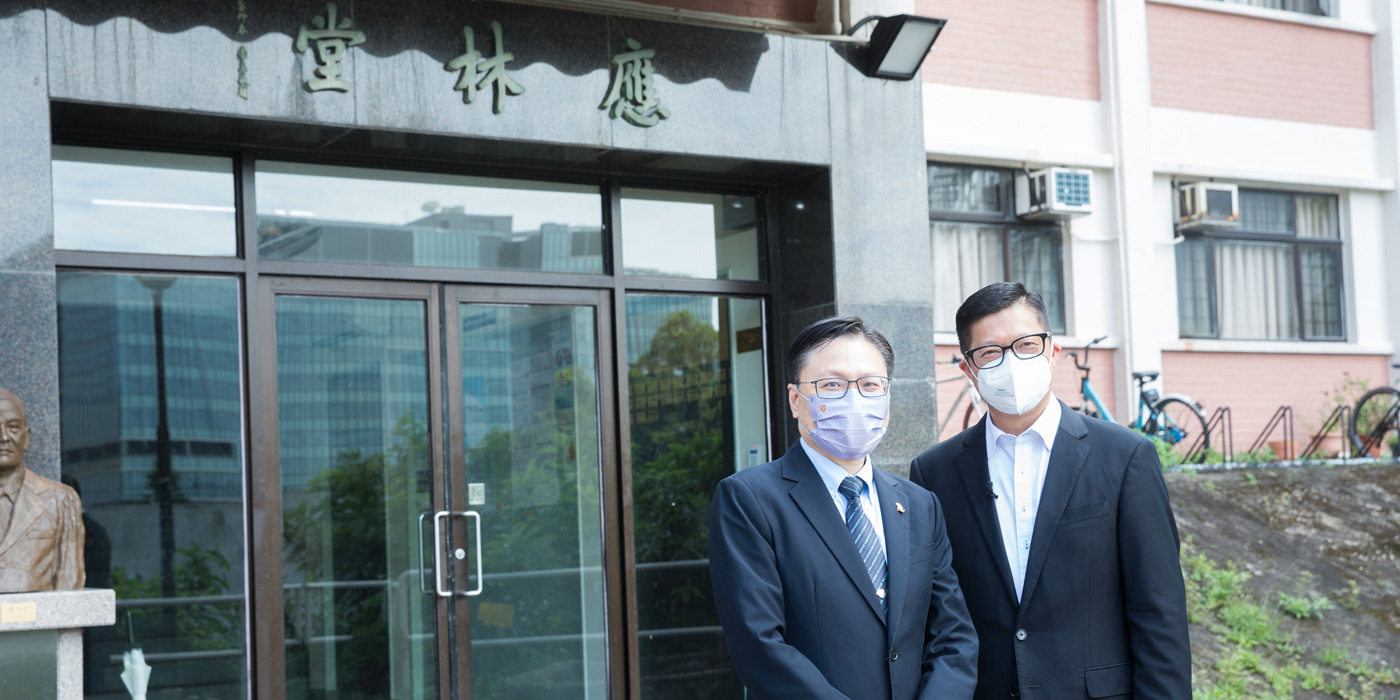 Tang takes great pride in the recent achievements of his alma mater, and is especially pleased to see it ranked among the world's top universities. During his visit to CUHK on 5 September, he had a brief conversation with Vice-Chancellor Professor Rocky S. Tuan. "Most full scorers in this year's Hong Kong Diploma of Secondary Education Examination (DSE) chose CUHK. As an alumnus, I was very proud," Tang said.
Next year (2023) marks CUHK's 60th anniversary. He promised the Vice-Chancellor that he would "certainly attend celebratory activities". "I'm also more than happy to attend assemblies of Chung Chi College to share my thoughts with students," Tang said.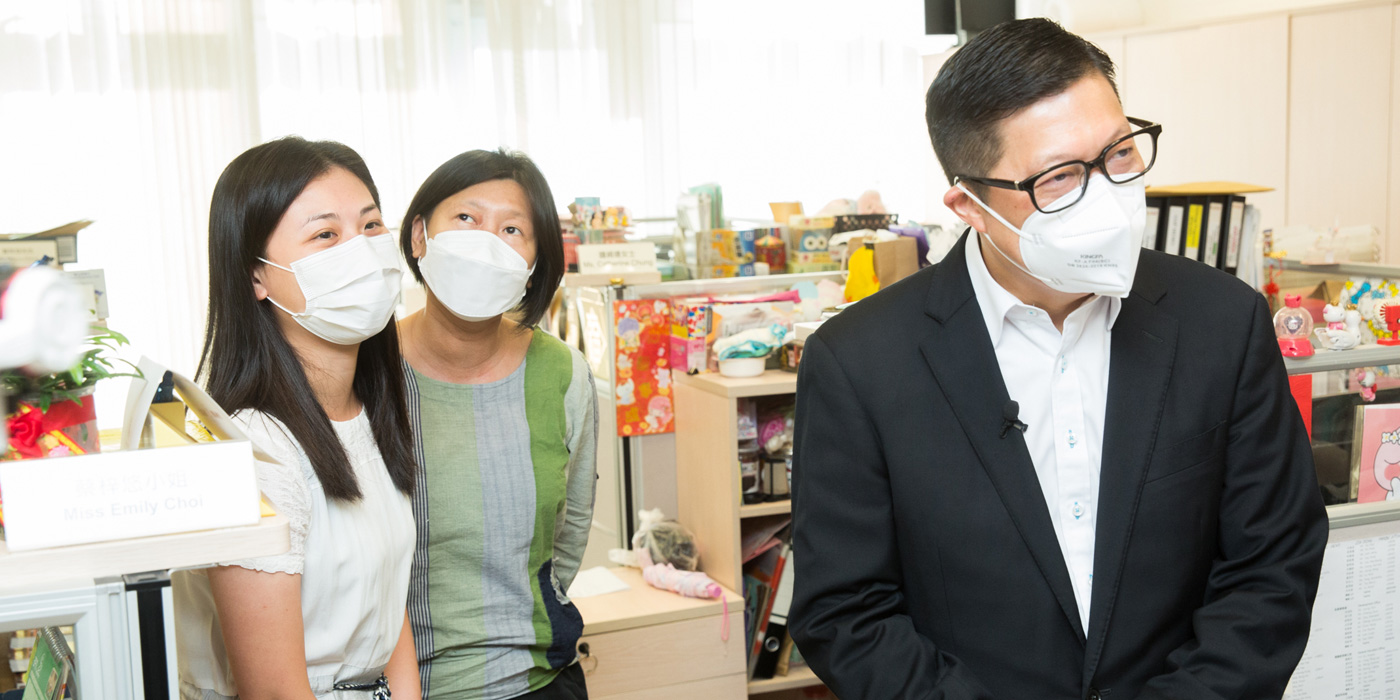 He described that the motto of the University, "through learning and temperance to virtue" was the best summary of its spirit. "I hope our graduates will be people with independent thinking, that they love the country and Hong Kong and be prepared to contribute to the country," he said.
More about the interview: https://www.youtube.com/watch?v=3lyRWEIr2Q0
By Gary Cheung and Gillian Cheng
Photos by Tsang Wing-san