Chan Yuen-ting's World Cup dream
A football journey to the north brings more than victories
On a cold, grey December day, Chan Yuen-ting relaxes on the football pitch at CUHK's Sir Philip Haddon-Cave Sports Field, watching students during their physical education class.
"When I was a student, I skipped a lot of classes to play football here," says Chan with a broad grin, kicking a ball around herself. "If you didn't see me in class, you would always find me here."
The Hong Kong-born professional coach was taking a hard-earned break in town earlier this month after a challenging season with her club side Jiangsu Wuxi, which she led to second place in the Chinese Women's Super League. It was her maiden campaign in the league, but she has long been a household name in the Hong Kong football community. She is nicknamed "Beef Ball" for her combative spirits.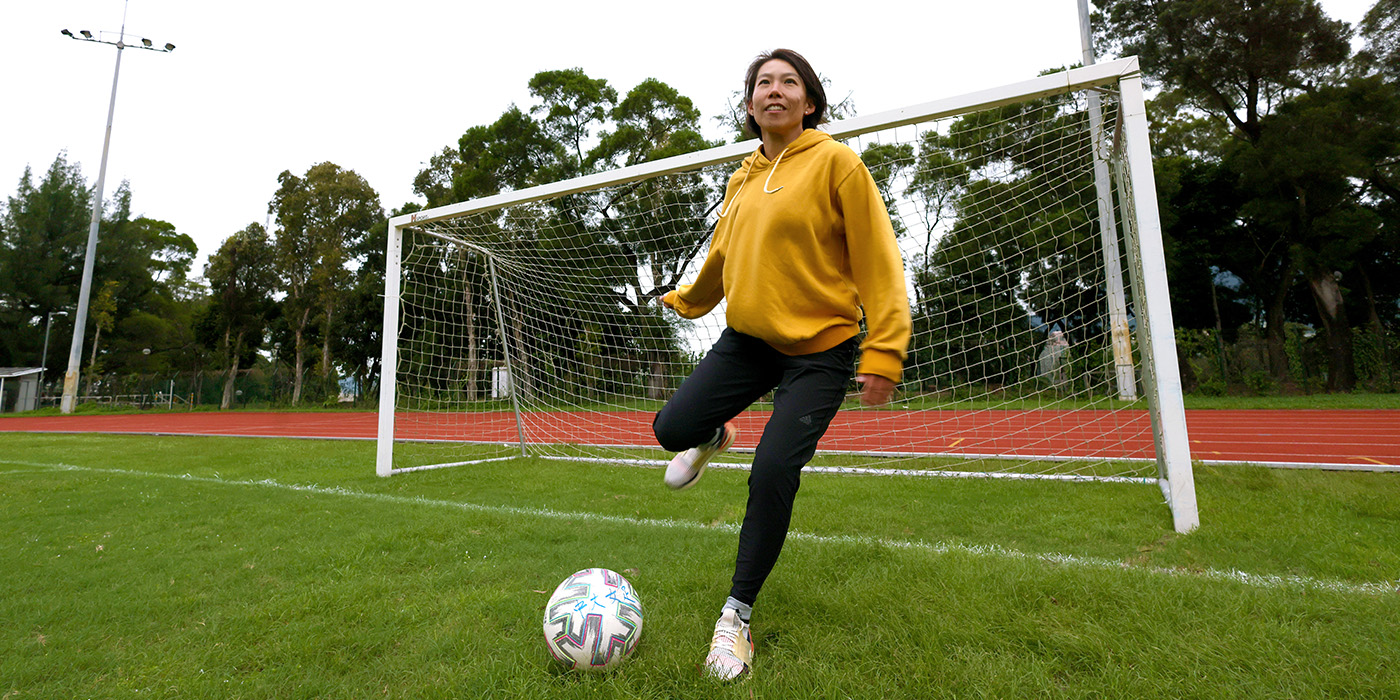 Chan was captain of the CUHK women's squad throughout her undergraduate degree in Geography and her master's in Sports Medicine and Health Science. After completing her first degree in 2010, Chan started her career in football despite her family's objections, joining Tin Shui Wai Pegasus FC as a data analyst, and went on to become assistant coach of several squads.
In 2016, as head coach of side Eastern Long Lions Football Team, she made international headlines when she was awarded a Guinness World Record certificate for being the first female football coach to win a top-flight men's championship. Her achievement earned her the best female coach award from the Asian Football Confederation that year.
"I wanted to step out of my comfort zone and see the world," Chan, 34, tells CUHK in Focus. "In Hong Kong, it was not difficult for me to find a job. But coaching on the mainland in the past few years has made me realise I knew so little. There is a much bigger world out there."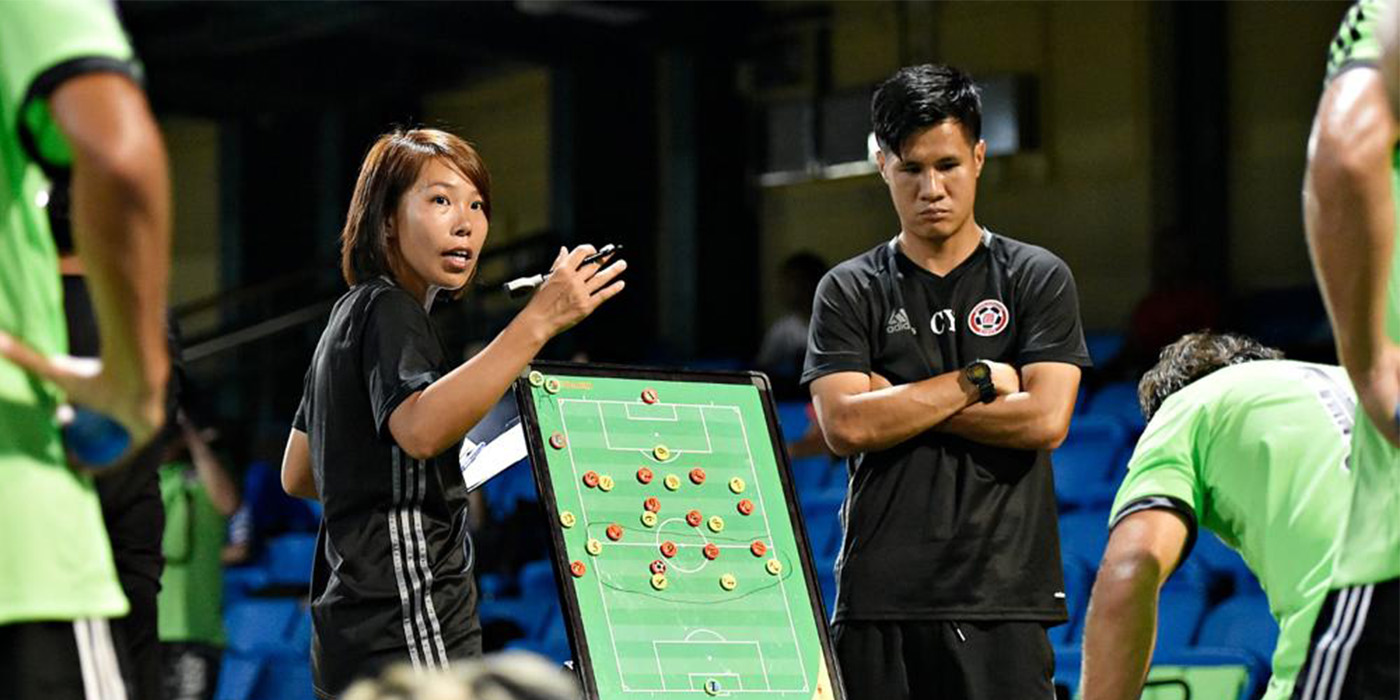 Her journey to the north started in 2019, when she took up the role of head coach of the women's under-16 national team. Last year, she helped the Hainan team in the women's League 2 win promotion to League 1, before joining the Super League's Jiangsu as head coach this year.
The coach says mainland squads have plenty of hardware and manpower, so she has been able to apply her knowledge of sports science and medicine in training, including tracking players' biometric data with GPS wearables, and recording practice sessions with a drone for instant editing and review.
"In Hong Kong, because most squads do not have their own pitches, nor do they have enough hands to take up different roles, scientific training is difficult, even though you have all the knowledge," she says.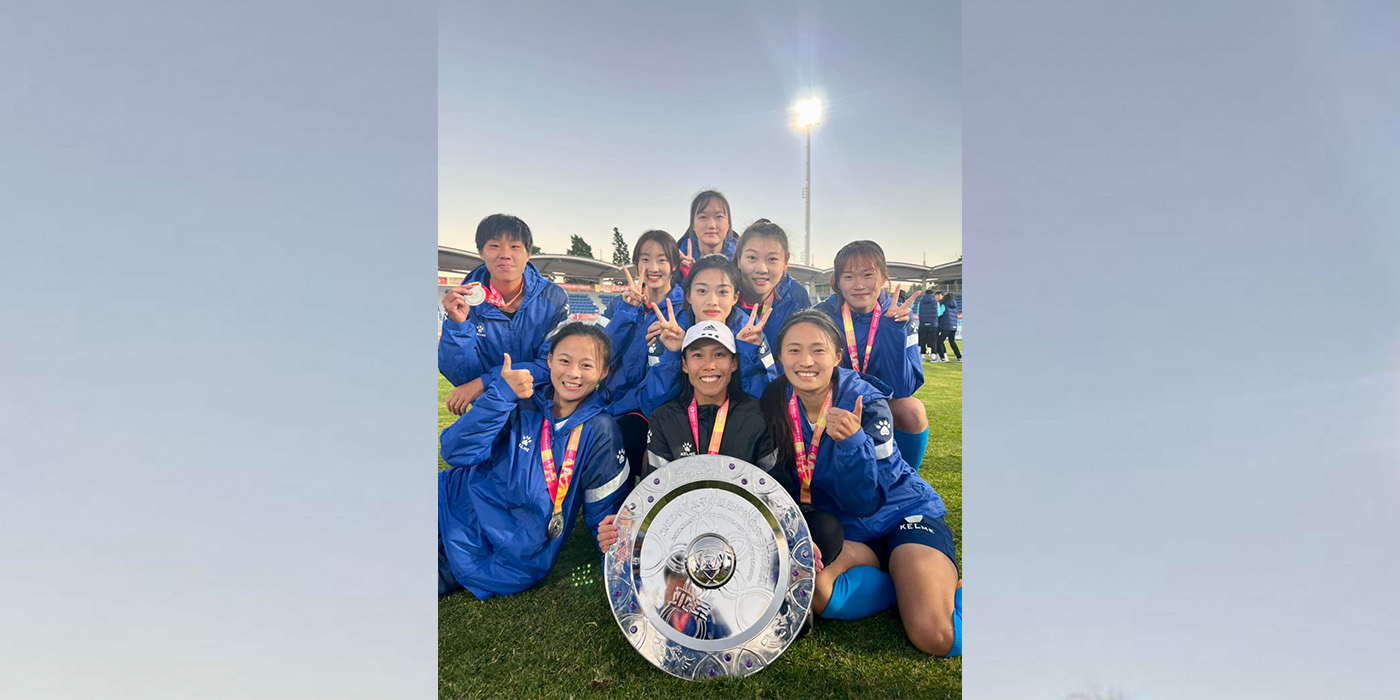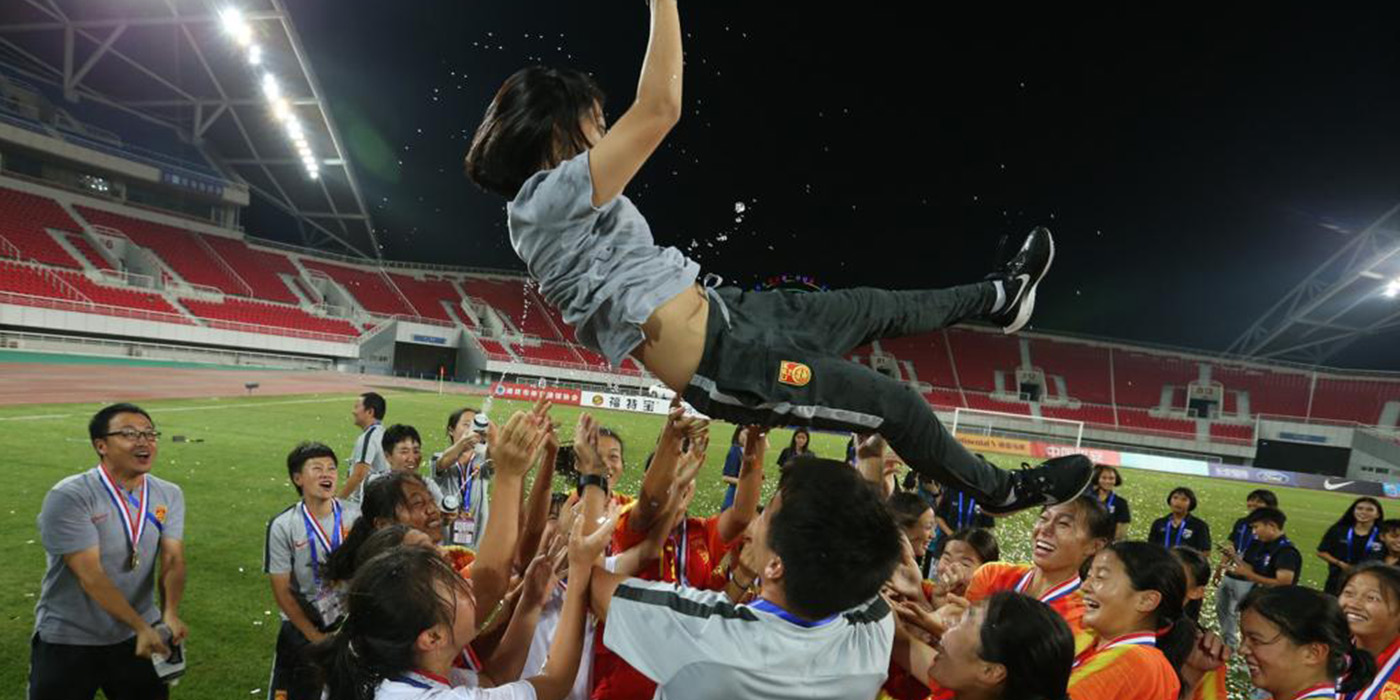 But even with those things in place, Chan realised that players' mentality was a problem she needed to tackle. "On the mainland, football faces a lot of criticism. I think it is partly because of players' mentality. Take those I have coached: they have received a rather monotonous kind of training since they were small. They have not gone through scenario-based training and lack the ability to think and make judgements on the spot."
She found her players, mostly in their early 20s, had a weak understanding of sportsmanship: when they thought they had scored enough goals to win, they would avoid scoring more, so as not to "offend" people.
She recalls scolding a young player who dived during a game. "She cried and felt she was wronged, as she was doing this only for the good of our team. But I said we should avoid doing something that shows disrespect to our competitors, to ourselves and to the game. She told me no one had ever taught her this before."
So Chan has stressed the need to think throughout training. In meetings, her players are encouraged to hold group discussions, express their opinions and ask questions.
"I'm thrilled to see how my players have improved not only their skills but also their attitude in the past year. I see them discuss these issues among themselves. To me, helping them shape their values is more gratifying than helping them win a game," she notes.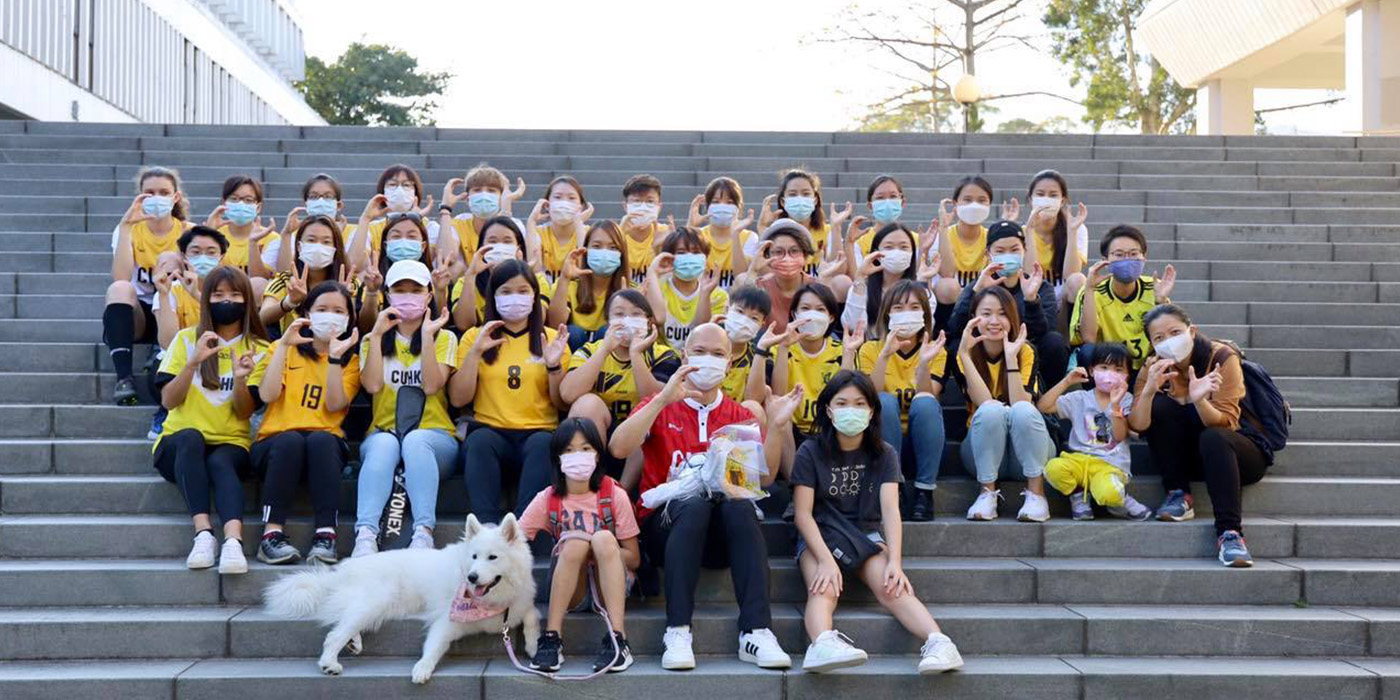 Looking ahead, Chan also hopes to do something for Hong Kong football. She has formed start-up Easy Coach under a Science Park programme, developing a system for local squads to build a database for team management and scientific training. The system is expected to launch over the next year. "This is important but no one in Hong Kong has taken the first step. Here, we procure platforms from overseas companies, but this means our data are also held in outsiders' hands," she says.
Being a coach from Hong Kong constantly places Chan in the limelight on the mainland. She acknowledges the pressure. "This is the same for football coaches worldwide. Once you lose a few games, you are fired. Living with this pressure can be very tiring, but I tell myself to keep calm, do my best and do the right thing."
Her ultimate goal is the World Cup. "I will be aiming at leagues of a higher standard, be it men's or women's. I want to go beyond Asia one day, and then to the World Cup stage. But before that, I will do my best where I am."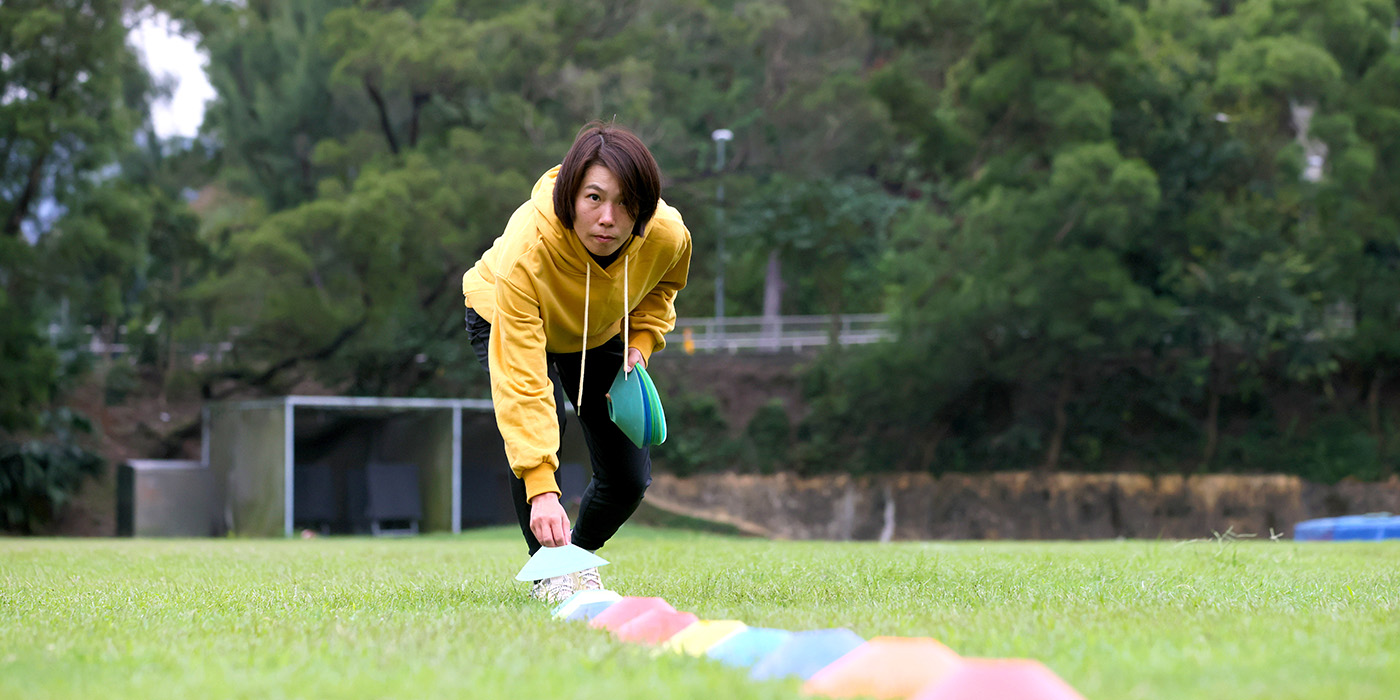 By Joyce Ng
Photos by D. Lee