Medical students take trip to Cambodia to cater to healthcare needs of local people
Two prospective doctors from CUHK undertook a trip to Cambodia at the start of summer to learn from experience and help those in need, amid the many travel restrictions posed by COVID.
Tiffany Sham and Tayyab Shahzada, Year 6 medical students from the Global Physician-Leadership Stream, went to Cambodia on a trip organised by the Collaborating Centre for Oxford University and CUHK for Disaster and Medical Humanitarian Response and the GX Foundation to learn about the country's medical scene, run public education programmes and receive clinical training. The pair, who both have a long-term interest in humanitarian work, embarked on the learning and serving journey under the auspices of CCOUC Humanitarian Scholarships and other awards.
The duo joined the Foundation's team on a visit to Prey Veng Provincial Hospital and the site for the Foundation's cataract blindness elimination programme in Cambodia, where they presented updates on the initiative to the hospital chief and others. They surveyed the local healthcare system and conducted community education activities on vector-borne diseases at hospitals and health centres.
The hospitals Sham and Shahzada worked in provide general, specialist and emergency care, while the health centres specialise in primary care, family planning, and maternal and child health. Such institutions are crucial community contact points that channel public health information.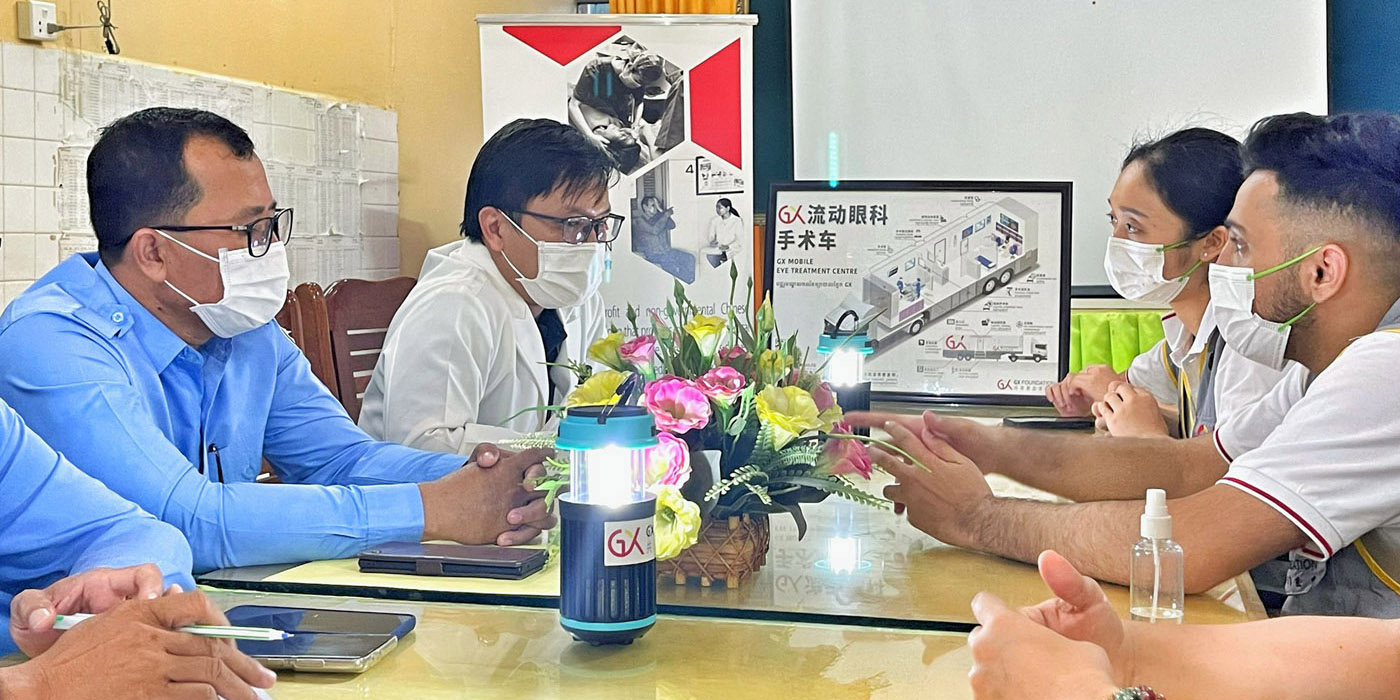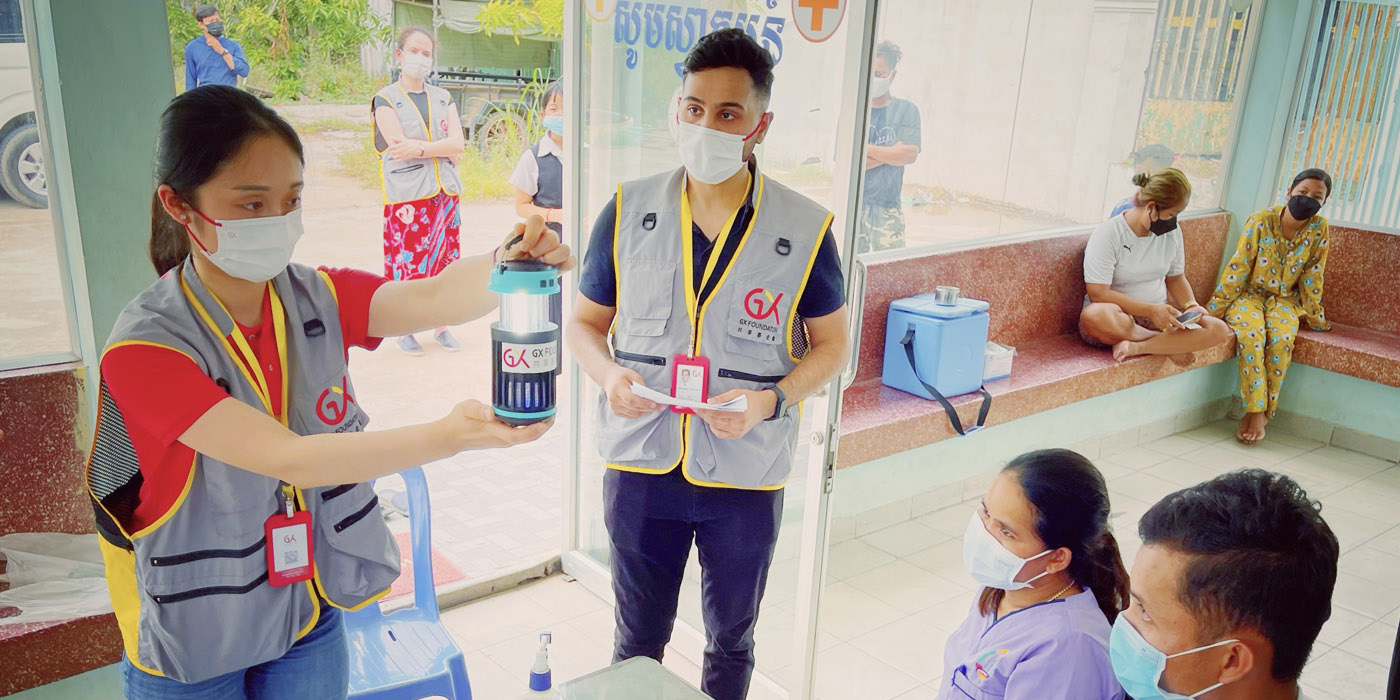 At Prey Veng, Sham and Shahzada undertook placements in internal medicine, ophthalmology, obstetrics and gynaecology, paediatrics, emergency medicine and infectious diseases, where they observed cases, examined patients and learnt about the running of the hospital. They also participated in a vector-borne disease control and education project at health centres in Prey Veng and Phnom Penh, donating mosquito lamps and teaching local health workers how to use them.
On the 10-day trip, the two students also attended the national workshop "2030 In Sight: Cambodia Policy Dialogue in Phnom Penh". Run by the International Agency for the Prevention of Blindness, it brought together governmental and non-governmental organisations working for eye health across Cambodia to share eye care experiences and discuss ways to lower the prevalence of blindness in the country.