In the QS World University Rankings 2022, CUHK's medical programme ranks 29th globally and second in Asia, and nursing is listed 16th globally and first in Asia. Both programmes top the charts in Hong Kong. Prof. Francis Chan, dean of the Faculty of Medicine, is heartened by the news, 'This reflects our research standards, quality of teaching, and clinical treatments are recognized internationally.'
Of the top 30 medical institutions around the world, only two of them hail from Asia: the century-old NUS Yong Loo Lin School of Medicine, as well as the 40-year-old CUHK Faculty of Medicine. 'This ranking demonstrates that the professional training for medical practice in Hong Kong is of exceptional quality, even though we are a small city.'
Professor Chan grew up from humble beginnings. He worked hard and passed the public examination with flying colours. With his stellar results, he applied for medical school at CUHK, which had only been set up for two years at the time. He believes it was his personality that drove him there—most people like to take an easier path, but he often picks the one less travelled by. 'At the CUHK Information Day, I was impressed that many of the medical professors came from prestigious universities around the world and I wondered what attracted them to come here and build the Faculty from scratch. I guess it was the great latitude they were given to do what they liked. If I had chosen a time-honoured medical school, I might have been exposed to fewer opportunities.'
Daring the unknown
Building something from scratch is never easy, but it fuels the pursuit for excellence. The medical building was still in construction when Professor Chan joined the Faculty as a freshman. The Prince of Wales Hospital had yet to open its doors due to construction delays. After rounds of negotiation, the Faculty arranged clinical teaching for medical students at the United Christian Hospital which was very limited in scale at the time. Students had to work in a temporary workstation in three remodelled containers. After passing clinical training, they faced yet another challenge of obtaining a professional qualification.
Without an established reputation from alumni, the first cohort had to work extra hard to win recognition. 'We entered the game a step behind, so we got to perform our very best to change people's minds. We gave no grounds for anyone to challenge our professional qualification. It doesn't matter if we trip over. We can afford it.' Professor Chan has a strong will, akin to the famous line from Rocky, one of his favourite films: 'It isn't about how hard you hit, but how hard you can get hit and keep moving forward.'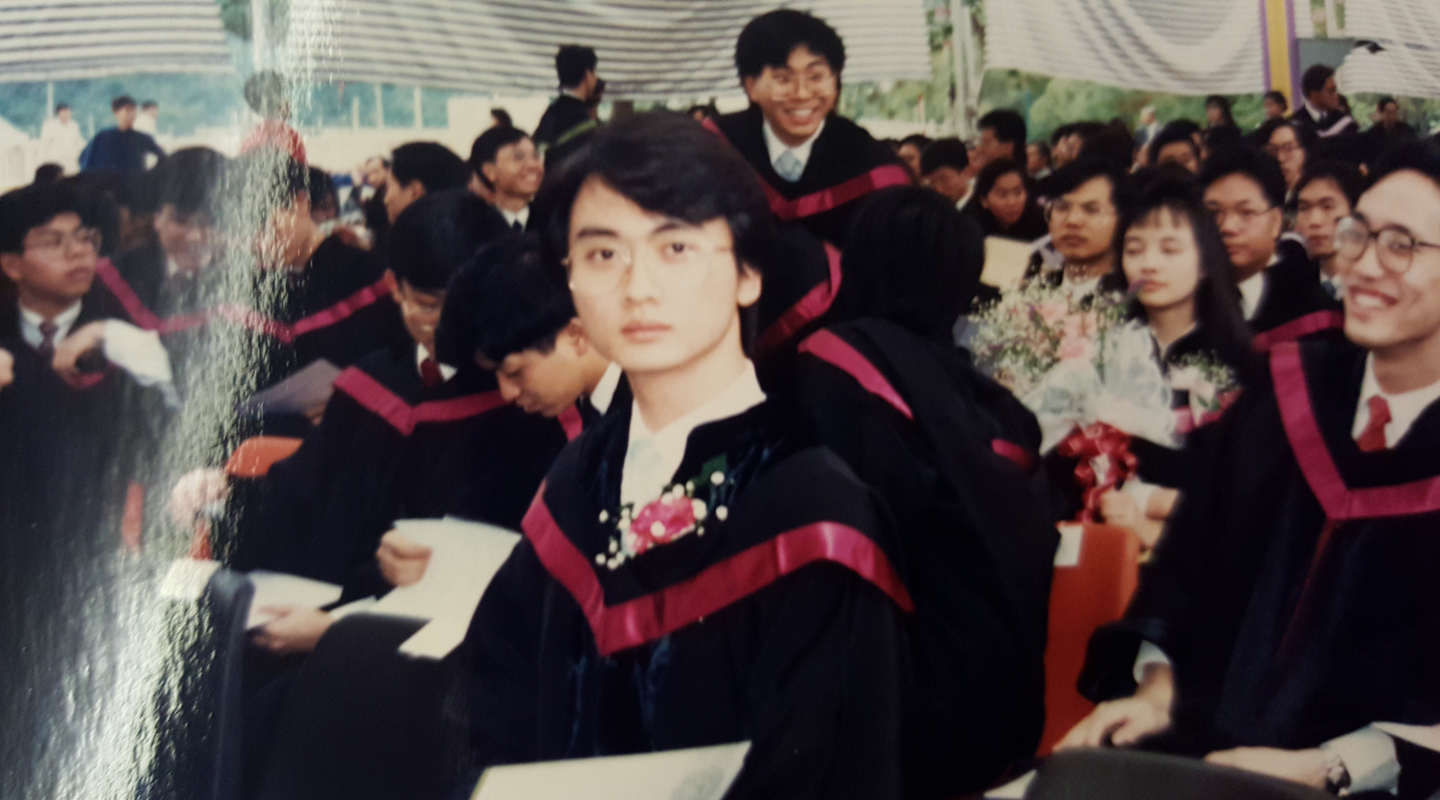 Diligence earned Professor Chan the first place in surgical exams. While it was common for the brightest students to specialize in surgery, Professor Chan chose the unlikely specialty of gastroenterology and hepatology—the study of stomach, intestines and liver. 'I like thinking, and practising internal medicine gives me more room for introspection. Back then, the department head of gastroenterology and hepatology had left the University and Prof. Joseph Sung just returned to Hong Kong from abroad, running the department on his own. I had known Professor Sung as a student and admired both his energy and professionalism. I believe there might be some good chemistry if we worked together.' After furthering his medical training in Canada and working for a while at the Prince of Wales Hospital, Professor Chan re-joined his alma mater for teaching and research at the invitation of Professor Sung.
The duo developed the gastroenterology department and even self-funded the first phase of the colorectal cancer screening programme for 10,000 residents in Shatin and Tai Po. Through two decades of dedicated efforts, the research team identified tumour markers from samples of blood, stool, DNA and bacteria that could diagnose colorectal cancer and colorectal polyps before enterohaemorrhage for timely treatment. The Division of Gastroenterology and Hepatology came first in Asia in the Best Global Universities Subject Rankings 2021. Professor Chan also became the first Chinese scholar to receive the International Leadership Award presented by the American College of Gastroenterology.
Co-creating the culture of CU Medicine
Professor Chan saw from television at a young age that doctors are elites in society with professional skills, so he dreamed of becoming a respectable doctor. 'In my childhood years, doctors were a rather authoritative and formidable figure. When I fell sick, my mother would carry me to the outpatient clinic and line up for hours, but the medical consultation just lasted for seconds. The doctors often pulled a long face and didn't care to look at patients.' This inspired him to become an empathetic doctor who cares about his patients.
While studying at the medical school, Professor Chan met many good friends and mentors. He had seen some professors burn the midnight oil for teaching and research, and one insisted on attending to patients in the hospital while walking on crutches with waist injury. These encounters motivated Professor Chan to excel as a doctor, balancing medical practice, education and research.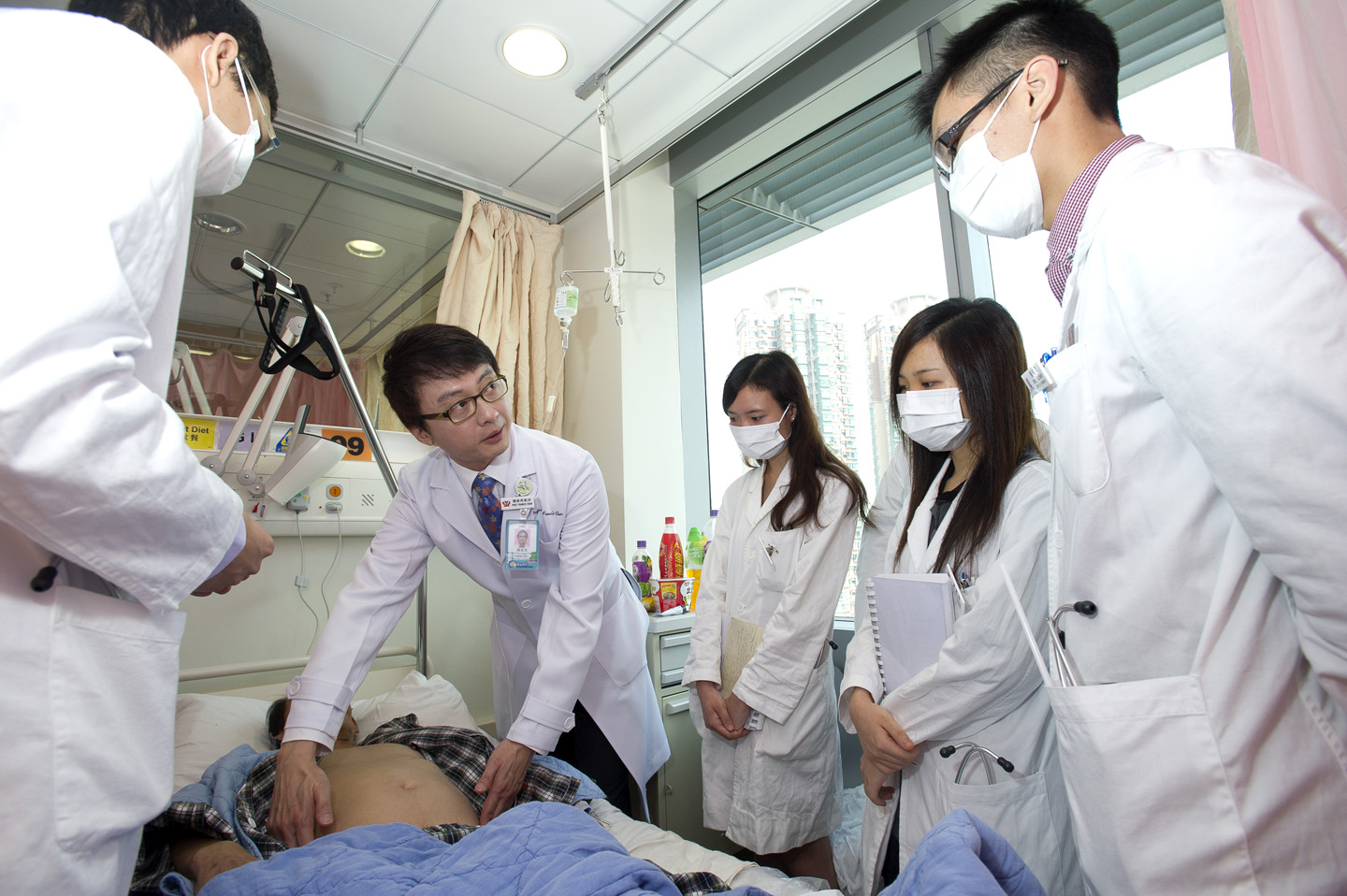 'Passing on knowledge and experience to students will benefit many more patients and carry on the spirit of medical practice. Research is also key to advancing medical development.' Professor Chan is passionate about teaching and won the Teacher of the Year Award for five consecutive years. Medical education runs by apprenticeship, where one life touches another. 'We bring students to the wards, so they can observe how professors engage with and advise patients. The students can learn from the process and reflect on the kind of doctors they aspire to become. As a teacher, I constantly watch my words and actions to set an exemplar for my students.'
In 2013, Professor Chan was promoted to dean of the Faculty of Medicine, the first alumnus to hold such position since its founding. During the interview, he presented to the selection committee two main goals for the Faculty: to recruit the best students, and to rise to top 50 in the world. Some dismissed his goals as too idealistic, but he believes dreams do come true if we aim high and team up with the like-minded. 'Over the years, I have been persuading people to agree with the goals I set. The impressive performance this year is indeed the fruit of years of concerted effort by the faculty, alumni and students.'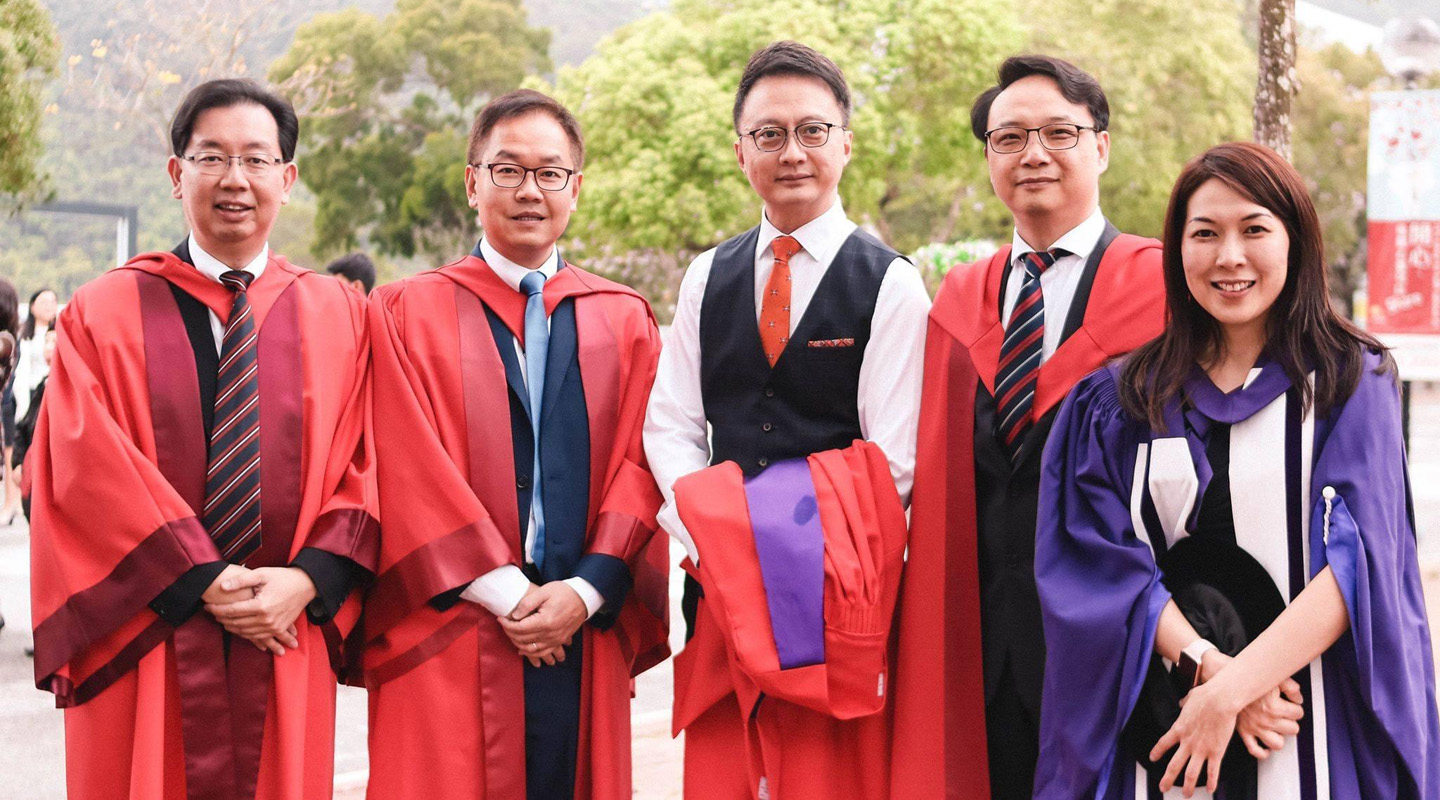 The Faculty of Medicine cares about the community and, through its education, encourages students to think for their patients with empathy and expertise. Diversifying medical education in Hong Kong strengthens the local medical system in the long run. 'We are committed to nurturing students to be the most skilful and principled medical professionals. One will be able to tell our graduates by their professionalism and values. When CUHK's Medical Faculty is widely recognized, students with the highest potential will join us.'
Going above and beyond
Professor Chan is grateful for the forward-looking vision of his predecessors in propelling the growth of the Faculty. Prof. Sydney Chung of the Department of Surgery reformed the curriculum and built international networks to align the Faculty's medical research and teaching with top institutions of the world. To Professor Chan, his mentor Professor Sung sparked his enthusiasm for research and teaching 'like the sun', while Professor Chan himself aims to lead the medical school to achieve new heights in innovation and education.
For the past 40 years, the Faculty of Medicine has worked ceaselessly for the profession and earned prestige for its medicine and nursing programmes at CUHK as well as in Asia, providing diversified education of the highest quality for generations. The Faculty is dedicated to cultivating medical practitioners with innovative thinking who have the patients' best interests at heart, while elevating the standards of medical innovation for the greater good through disruptive technology and global networks, including regional collaboration in the Greater Bay Area.
But Professor Chan refuses to rest on the laurels. 'Success is its own biggest enemy. Don't focus only on the achievements today. Put away the trophies and look forward. That's how we progress.'
He keeps reminding himself: I'm not yet successful, as I haven't failed enough. He explains, 'Students admitted to medical school are used to "winning" academically. As doctors, we have no room for error in treating human life. This gives us a lot of stress and makes it even harder for us to deal with failure. We are people, too, and people make mistakes. We must learn to accept our inadequacies and be unafraid of failure. Hold on to our passion, so the stress becomes easier to bear and even enjoyable.'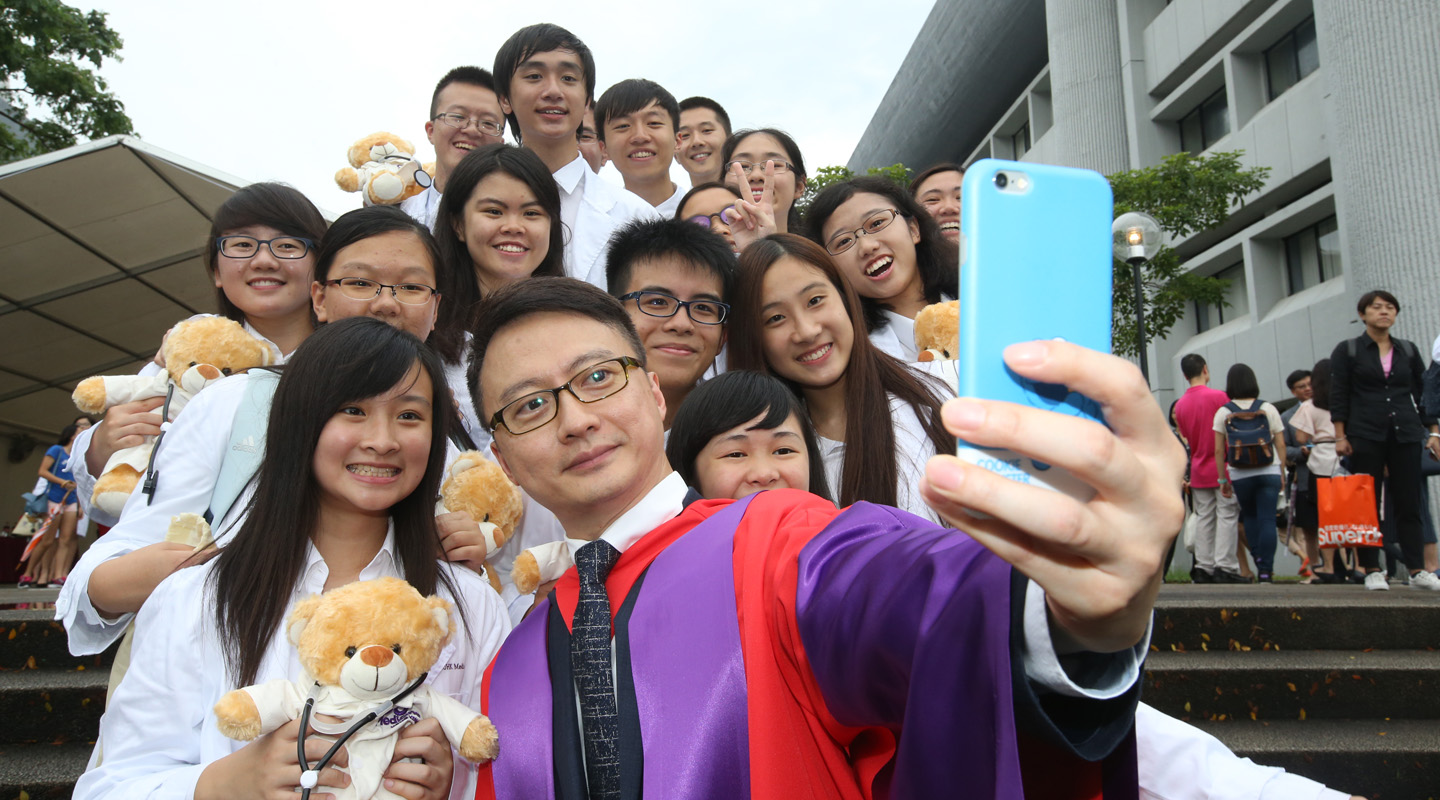 Reported by Jenny Lau
Translated by Lesley Cheung
Photos courtesy of the Faculty of Medicine