A servant who happens to be a leader
New United College head shares his approach to life and leadership
An enduring bond
Stephen Wong Heung-sang was a secondary school student when he first set foot in United College (UC), one of CUHK's foundation colleges. "I followed my schoolmates to the gymnasium in the college – we often had competitions there. This was how I connected with UC many years ago and the bond gets stronger day by day," says the college head, who is also a professor in the Department of Sports Science and Physical Education.
The 10th college head since UC's establishment in 1956, Professor Wong joined CUHK in 1996. He took up his present post in August last year. His first employment contract was signed by (Nobel Laureate) Professor Charles K Kao, the then Vice-Chancellor who established the Department of Sports Science and Physical Education. "I still have that piece of paper. It means a lot to me."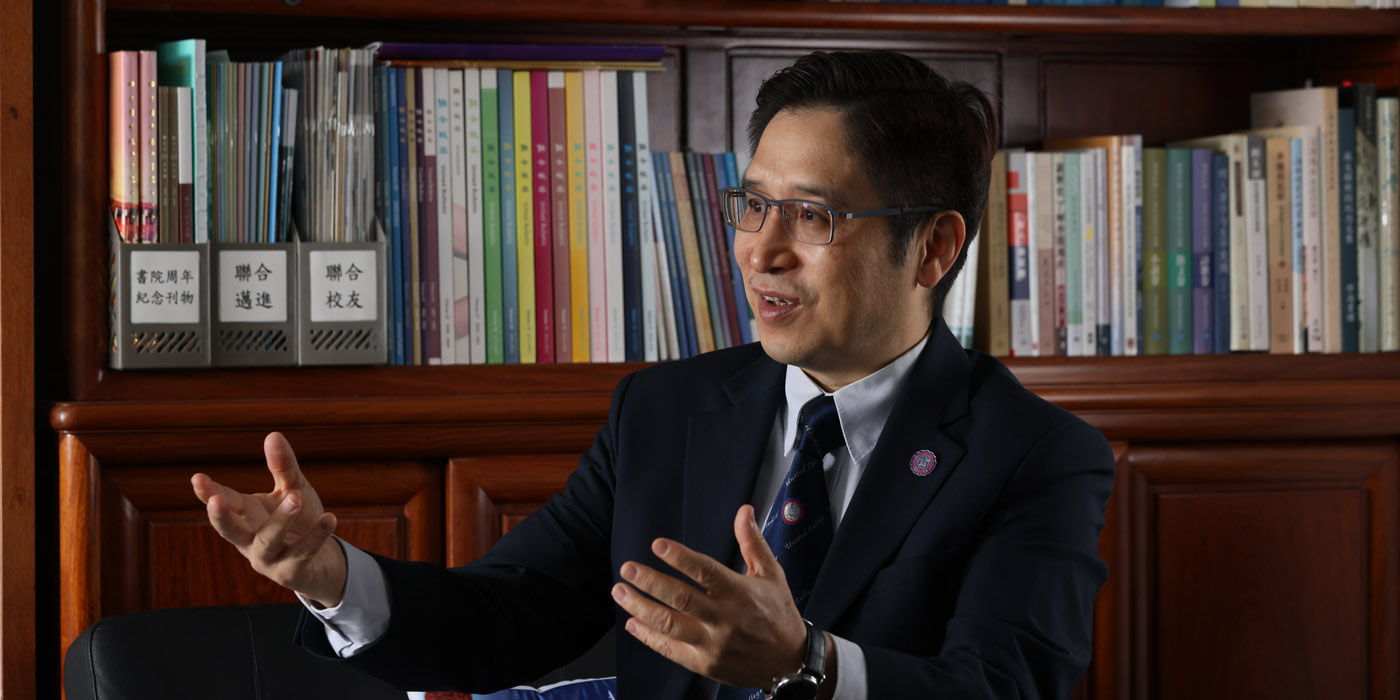 Innovative and forward looking
While proud of UC's history, the college community takes equal pride in its attributes today. "We are blessed with talented individuals who, while honouring our college's long and distinguished history, are innovative and forward looking."
For example, CUHK's Department of Electronic Engineering was founded by UC. That was in the '70s, when computers and electronic applications were still in their infancy. UC was also the earliest to install solar water heaters, which can be seen on the rooftops of Cheung Chuk Shan Amenities Building and student hostels, as a contribution to sustainable development. "Looking back, UC has always taken brave and innovative decisions," says Professor Wong. "I intend to keep that forward focus."
UC's Si Yuan Amenities Centre, established in 2001, is the only licenced liquor premise on CUHK's campus. "We learned from universities overseas that it is crucial to provide students with a hospitable, accessible venue for making friends and, potentially, for meeting future business partners," recalls Professor Wong.
"With a more diverse, sophisticated university community, we need to serve something more than coffee and milk tea," he chuckles, noting that many students have celebratory gatherings upon graduation. "That's another reason why we serve alcohol beverages, to provide a safe space where students can develop social skills essential for their future career."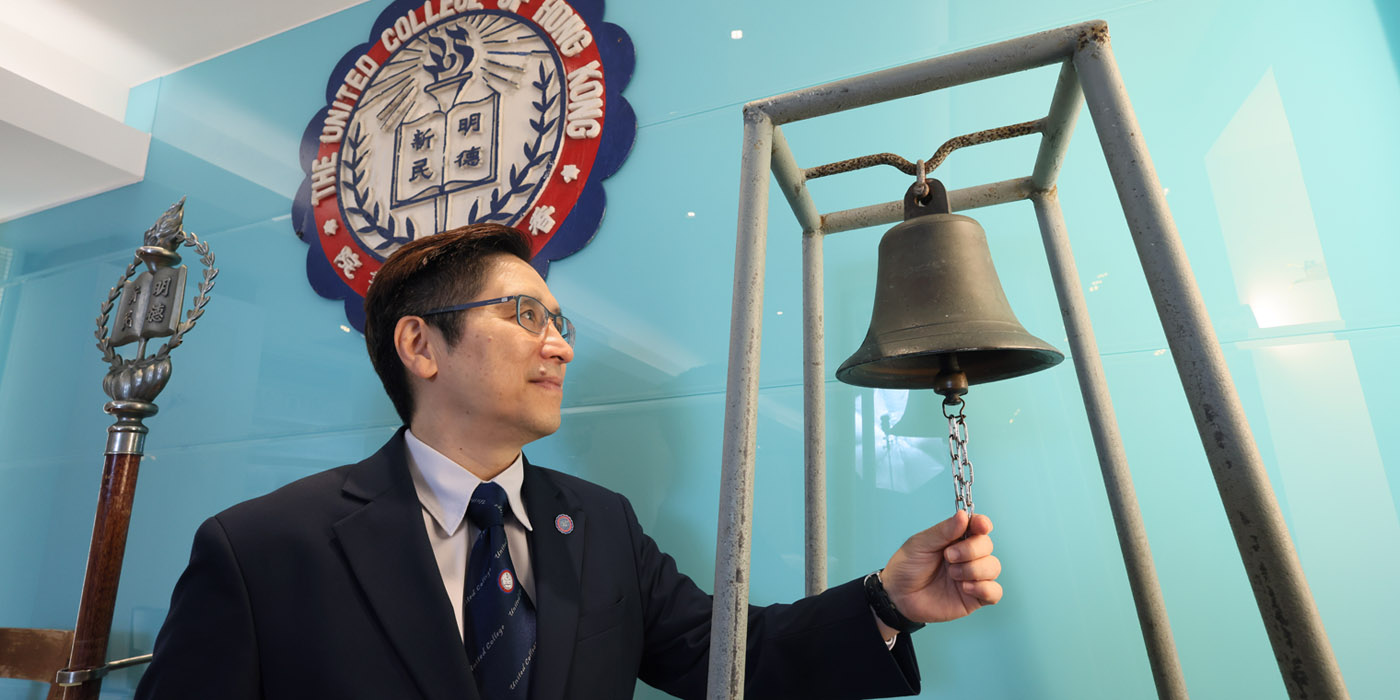 Life-changing experiences
UC is a lively multi-gender college with nearly 30,000 alumni and more than 3,400 students, including non-local and exchange students. "We are meticulous in our treatment of each of them," says Professor Wong. "I treasure all UC students. They are not just part of a bigger total, but talented individuals with aspirations and vast horizons in their own right."
UC places a strong emphasis on nurturing students to become global citizens. It launched its Globe-Oriented Active Learning (GOAL) Programme in 2008 to help the college community keep abreast of international trends. The programme also optimises existing exchange programmes so that more students have opportunities to study abroad on scholarships.
"Academic achievement is not our only selection criteria for programme participants," says Professor Wong. "We hope that students coming from less privileged families can benefit from the programme as well – it can be a life-changing experience for them."
To date, the GOAL Programme has become one of the signatures of UC. As Dean of Students from 2007 to 2012, Professor Wong has led students to the Mainland and many countries overseas. For instance, he guided students to England for a two-week summer programme at the University of Oxford. "It is important for students to connect themselves to the world," he maintains.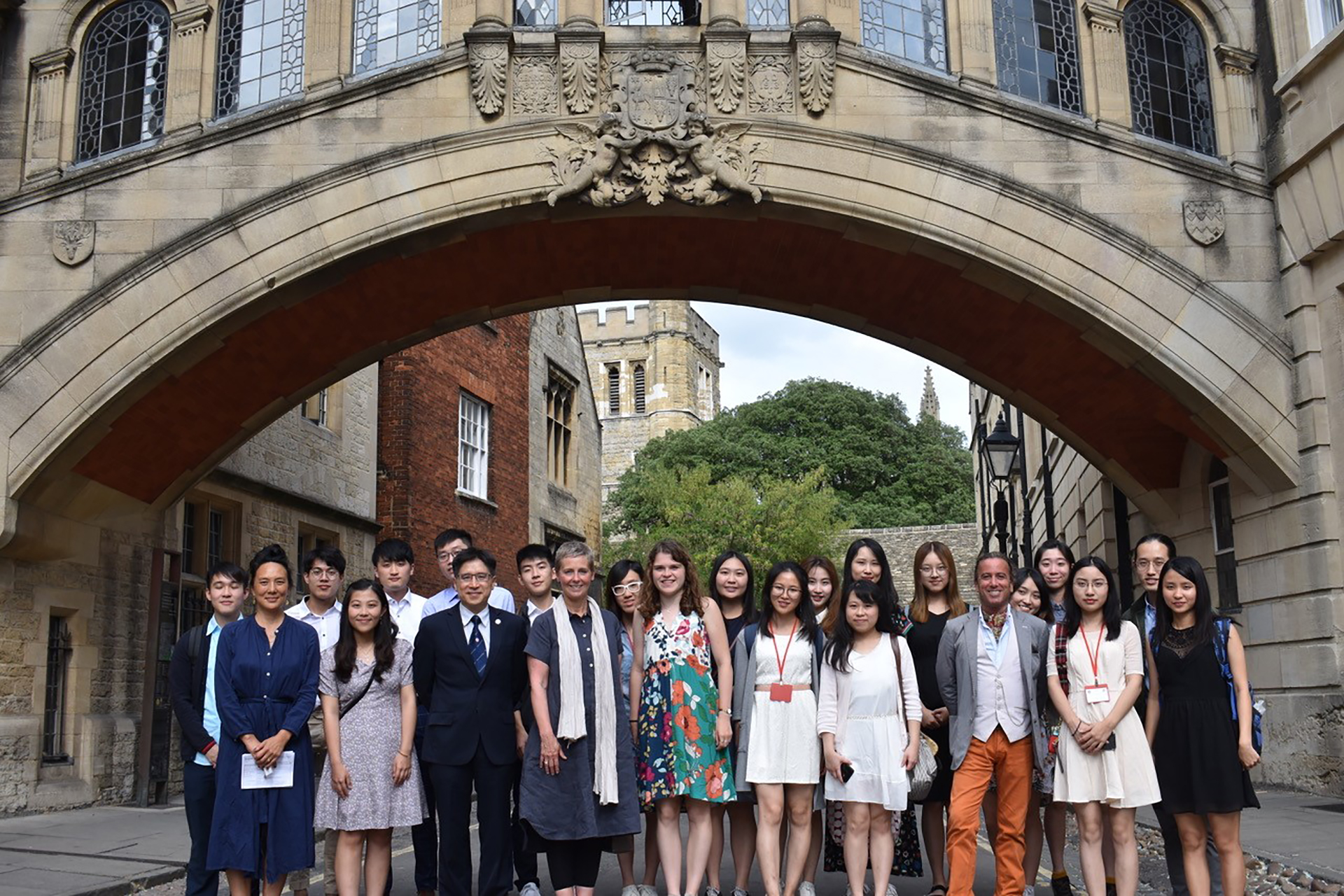 As college head, Professor Wong's style is to dispense with any airs and graces. He believes that approachability and a positive attitude are what makes a good manager. "Having performed various administrative roles at CUHK over the years, I see myself as a servant who happens to be a leader. One gains respect and status not by seniority, but also by conduct."
Putting students first
With the COVID-19 pandemic subsiding, Professor Wong is looking forward to building even closer connections with students and alumni. "I always adopt a student-oriented approach when making decisions," he says. "I hope to make UC a more inclusive place."
"The college head's office is more than just my workspace. It is where students can voice out their needs and communicate with me directly." "They are always welcome," he adds. "I am happy to know more about their college lives, feelings and state of mind, as well as any hardships they may be encountering at school."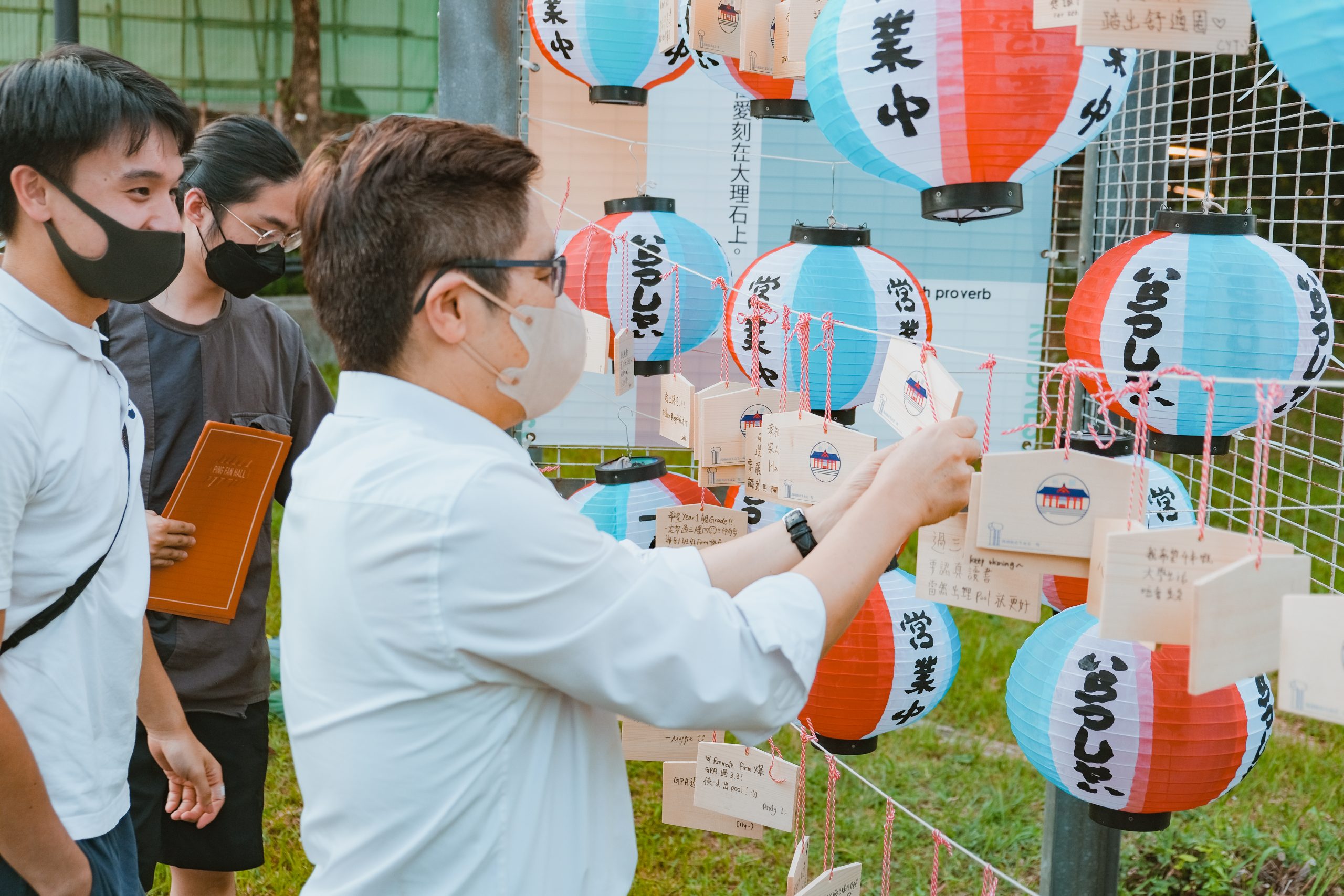 One of the college head's priorities is to launch a leadership training programme, aimed at nurturing future leaders through mentorship schemes and activities tailored to their individual interests. "I value young people a lot and am willing to understand their needs."
Memories in the making
Professor Wong is busy laying new UC memories on top of those he treasures from his teenage years. He is impressed by how close the UC community is, with student organisations such as the UC Student Union, Residents' Associations, Non-residential Halls and Interest Groups. "They are useful platforms for students to develop life-long friendships and grow into mature adults," he says. "I'm also happy to see UC alumni connecting with each other closely after graduation. Everyone here makes me proud."
By Gillian Cheng
Photos by D. Lee