A journey from grassroots to Central
Queenie Wong's philosophy of lifelong learning
The smallest things can make a difference in life, whether a casual remark or a minor event. Queenie Wong knows this all too well.
Growing up from a modest upbringing and attending school in the northern district, Queenie believed knowledge is power and worked extra hard. When she was in Form Three, she bumped into her high school teacher Mr. Lee on the bus, who suggested that the outgoing student try the new global business studies programme.
'I remember our conversation to this very day,' Queenie said. Since then, she had aimed squarely at global business studies. With a stellar record of 8A2B in the last HKCEE, Queenie landed her dream major through CUHK's Early Admission Scheme.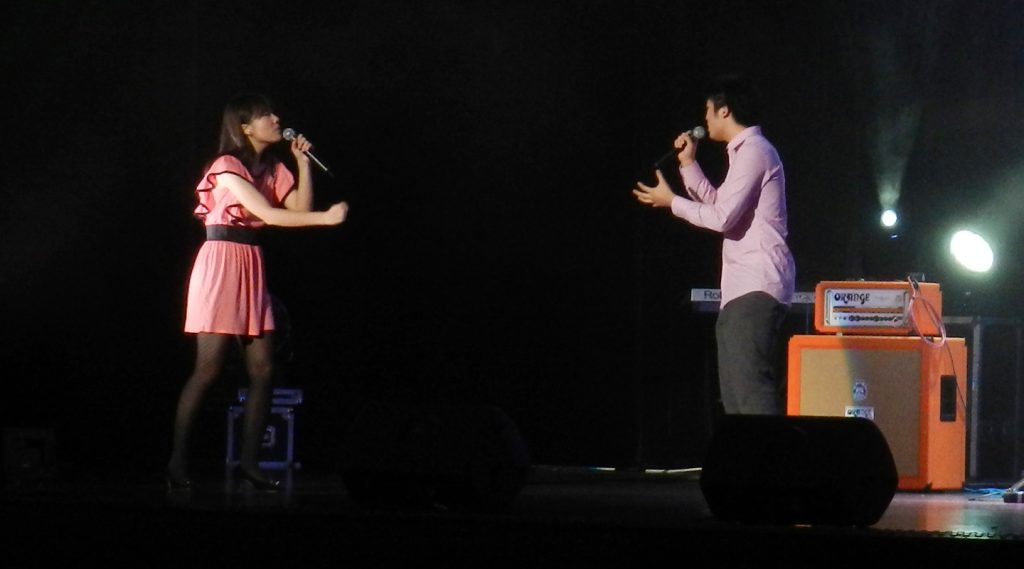 Graduation in 2014 led Queenie to one achievement after another. She first joined the Equity Capital Markets team of Bank of America Merrill Lynch, responsible for equity financing for a range of industries across the Asia Pacific. Three years later, she took on the role of Vice President at C Ventures to manage investments of global consumer brands in fashion, beauty, lifestyle and other sectors. This March, she was hired by Baring Private Equity Asia as Vice President–Growth in Hong Kong. Her journey, though ultimately successful, was not all smooth sailing.
'I enrolled in CUHK with mixed feelings: my classmates all came from prestigious schools, I worried I wouldn't fit in.' This anxiety was soon dispelled. 'Our cohort of 18 set our minds solely on the pursuit of knowledge. We weren't distracted. We supported one another and grew to become better in a positive competition. This inclusive and intellectual culture at CUHK strengthened my faith in committing and working towards my childhood dream.'
Queenie had little overseas experience when she was small, but the curriculum design enables CUHK students, University of North Carolina (US) and Copenhagen Business School (Denmark) to spend a semester together in each institution. The valuable experiential learning opportunity brought her to engage with foreign cultures. She explained, 'Hong Kong students are good at working hard, spending most of our time on learning, preparing for internships, joining competitions and so on. However, Danish students can really balance working hard and playing hard. Even if they go to bed late for activities, they can get up in time for class the next morning. This unique programme opened up a new world for me and I saw the importance of keeping an open mind.'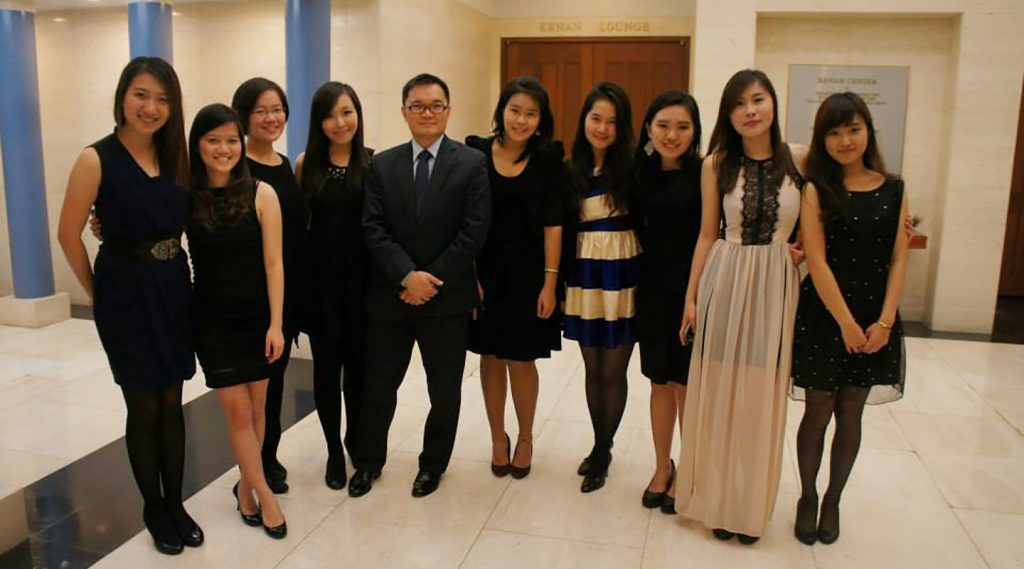 Academic life was made up of numerous oral presentations and case competitions. 'We did presentations at least every two weeks to sharpen our skills in research, analysis and reporting, as well as the ability to think on our feet. To enrich our practical experience, we also enrolled in one case competition after another.' Intensive training laid a solid foundation for Queenie to deliver speeches on stage any time. She also acquired effective time management skills that helped her secure her first job.
The story dated back to 2013 when Queenie was in a study trip to Malaysia. On the day she returned to Hong Kong, she had to attend the finals of a case analysis competition in the afternoon. Throughout her packed itinerary, she practised for the oral presentation whenever she got the time. 'Then I was told by Bank of America Merrill Lynch to attend an interview for a management traineeship the same morning. I changed my flight at once, finished the report and prepared for the interview the same night. After a brief nap, I boarded a midnight flight to arrive for the interview at 11am, then I rushed straight to the finals. Not a minute went to waste. I'll never forget that experience.'
One hardly moves through life without hiccups. Queenie had hers not long after she started her career. 'My job at Bank of America Merrill Lynch was to help companies, mostly from mainland China, get listed on the Hong Kong Stock Exchange. My Putonghua wasn't as good at the time, so my colleagues would tease me when I spoke. Not knowing simplified Chinese word processing also delayed my written communications.'
One may not mind being teased, but Queenie took the challenge upon herself. 'I seized every opportunity to practise my Putonghua and learn pinyin on my own. It helped with my pronunciation and typing. Half a year later, my Putonghua improved a lot.' Lifelong learning is her way to cope with challenges.
As Queenie had a clearer vision of her career and got the requisite knowhow, she felt ready for the next challenge. She was invited over to C Ventures, where her job switched from that of a fundraiser to an investor.
'I'm glad to be involved in a lot of intriguing ventures, including strategic investment for CASETiFY, a global wearable tech brand. RTFKT Studios, a virtual fashion brand whose seed round we invested in, was acquired by Nike at the end of last year. Beyond investment, my biggest takeaway is becoming personal friends with the founders. I am still in contact with many of them now.'
An impressive portfolio has not made Queenie stay in her comfort zone. She turned to Baring Private Equity Asia for a new role. 'Though also an investor, we have to restructure the growth strategy and framework. We are exploring the possibility of investing in emerging fields as well, which poses yet another challenge.'
Reviewing her diverse stints over the years, Queenie believes good communication skills and a broad network are key. 'CUHK gave me a "bootcamp" in oral presentations, but I still felt inadequate when I talked to strangers as a newbie in the workplace. We can't keep talking business. We have to discuss other things to balance it out. That's how we build our network.'
Queenie advises young people not to be shy, but proactively reach out to different kinds of people, because we can always learn from others and build our experience. 'If you don't take the first step, you miss out all the opportunities.'
She also encourages students to stay humble, explore new interests beyond their schoolwork, and put social and online media to good use by learning more about other parts of the world. 'Don't limit yourself to Hong Kong. Develop a global vision.'
That impact ripples from one to another may be a cliché, but Queenie believes the more we spread positivity, the more the world becomes a better place. 'My schedule may not allow me to do much voluntary work, but whenever I am invited to be a speaker or judge, I take the opportunity to spread positive energy.
'We know a lot but act too little. When someone nudges you, you'll pick it up and act on it. Even the smallest things can inspire someone into action, so never underestimate how much you can do to others.' Indeed, it was the teacher's casual suggestion that led Queenie to where she is today.
Reported by Florence Chan
Translated by Lesley Cheung
Photo by Eric Sin