116 CUHK students awarded Link University Scholarship
A total of 116 CUHK students were awarded the Link University Scholarship 2022/23 in recognition of their outstanding academic studies and community service achievements. This year, 220 awardees were selected from more than 2,000 applicants in the 11 universities in Hong Kong, and CUHK students account for more than half of them.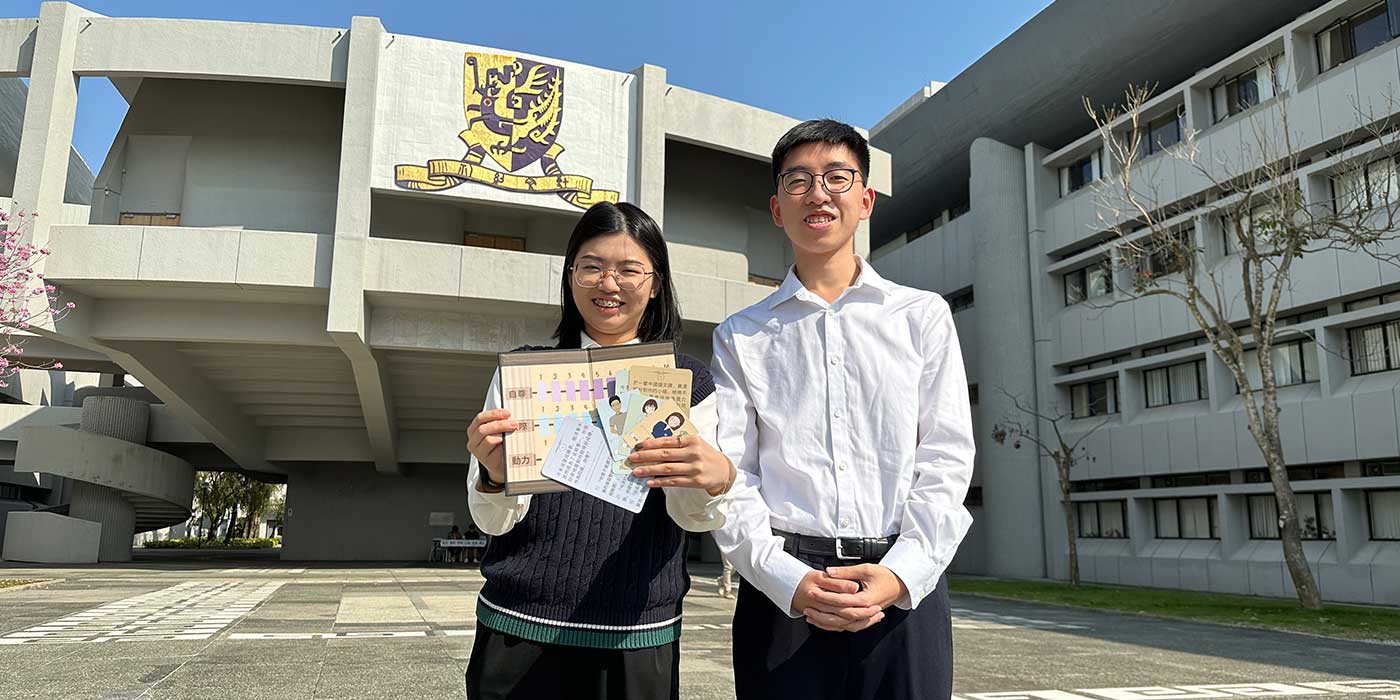 Jason Sit Ka-chun (right, photo above), a year-four student majoring in biochemistry, and Eva So Yong-yin (left, photo above), a year-four student of psychology, have been awarded the scholarship for four consecutive years.
Jason has long wanted to become a doctor, but sadly failed to admit to medicine programme due to a one-mark lag in his DSE results. Now, he has applied to local medical schools to pursue his dream of becoming a doctor.
Eva said. "For a student like me, the scholarship enabled me to focus on my studies and dare to explore more possibilities. It also affirmed my efforts in academics and social services during the four years of university."